Catalog 13 - The Muscle Boys Never Back Down
April 06, 2019
Rough play and erotic fun are staples here at MBW and this catalog is no different. If you want muscle, we have two of the biggest and beefiest studs in all the land going against each other in the ring. If you want pretty boys we have a new superstar in the making in Spencer Hawkins. If you want punks with attitude we have the debut of the Wolfboy. Any way you slice it MBW keeps delivering the hottest and best wrestling action in the underground world!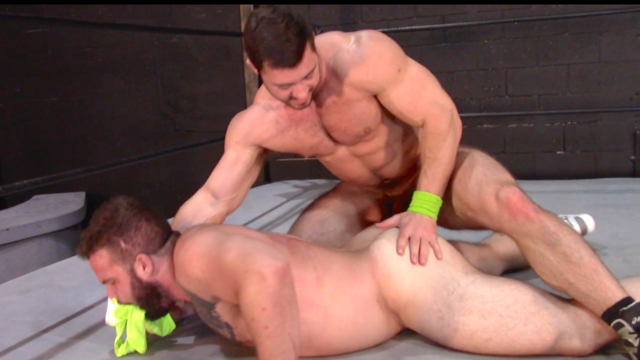 HD
27 min
Double the BEEF is double the fun! We knew when we put our two massive big boys in the ring against each other there would be fireworks. Watching these two behemoths beat, hump, grope, kiss, slam, punch, slap and pummel each other will surely make our fans pulses race! What starts out as a friendly pose down turns rough and vicious with Dax getting an early advantage. But in what we've come to expect from Derek Bolt he comes ROARING back.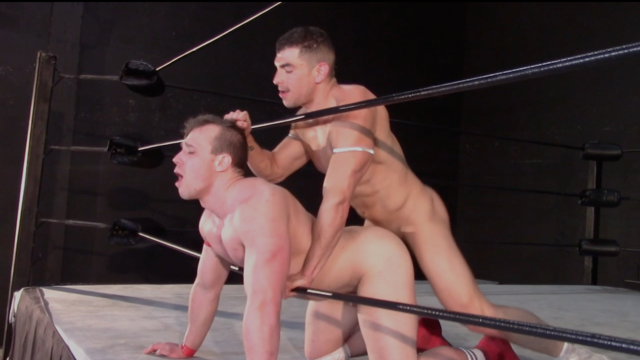 HD
36 min
At first glance this would seem like a mis-match. Blake Hunter reminds us of an oversized Tab Hunter (if he blew himself up with steroids and did squats every day for a year). Jeremy is all ripped and sinewy muscles and moves like a jungle boy hunting his prey. After making out and stroking each other's bodies in the center of the ring Blake starts tossing around his smaller opponent like a rag doll with powerful slams and throws - and a verbal bashing too. Which begs the question; has Blake taken too many beatings (and too much dick) inside the squared cirle?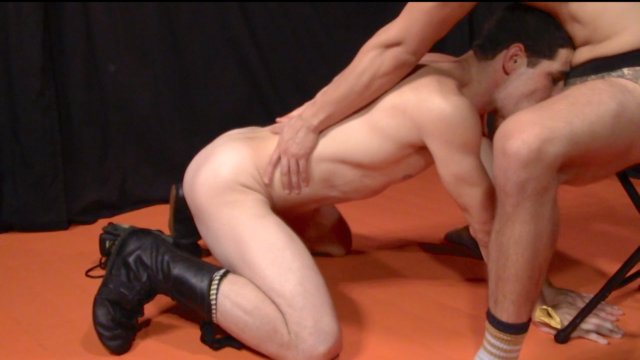 HD
51 min
The Wolf has arrived! John Woods ROARS (or howls?) into MBW with a vengeance and Wolfboy seems ready to kick some ass. Problem is Jesse Zane has heard damn near enough about this loud mouth punk and wants to put knock him down a few pegs. Jesse challenges Wolfboy to a stakes match and then viciously tears apart Wolfboy limb from limb.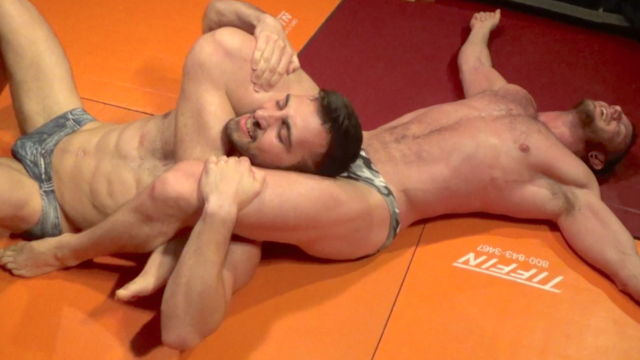 HD
32 min
Boyfriends make the best wrestling buddies! These two muscled super hunks (and life partners) beat the ever living FUCK out of each other in a sweat filled clash in the MBW mat room. Alex Costa never holds back and apparently Luca has been wanting to put his boyfriend in his place for a while - and WOW wait until you see him unleash the rough punishment on Alex!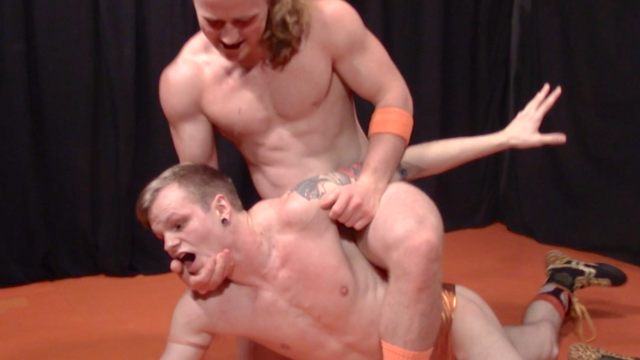 HD
31 min
Spencer Hawkins looks like a long lost cousin of the Von Erich brothers and suffers and sells ten times better than Kevin ever did. Long haired Kurt looks like a cross between Greg "The Hammer" Valentine and Sean Michaels and wrestles with just as much intensity! Spencer is all upbeat jobber hotness and Kurt is all business as he absolutely DESTROYS young Spencer with one of the nastiest squashes we've seen in a long time. Just witness poor Spencer's head being punched repeteadly and used as a battering ram throughout.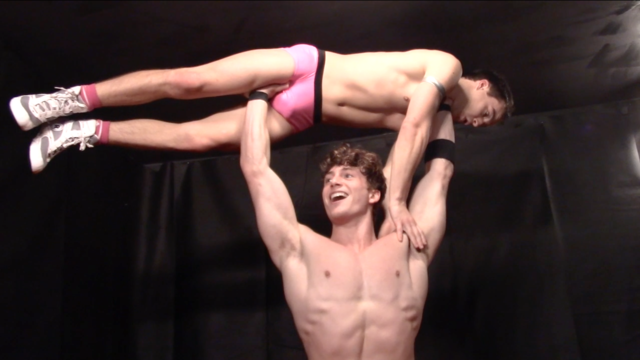 HD
34 min
Expectations…SURPASSED! This long sweaty battle between two of our sexiest muscle boys will go down in underground wrestling as an instant CLASSIC. We had high hopes for this one and the boys WAY exceeded our wildest dreams and deliver an all out brawl that will leave you clutching your singlet!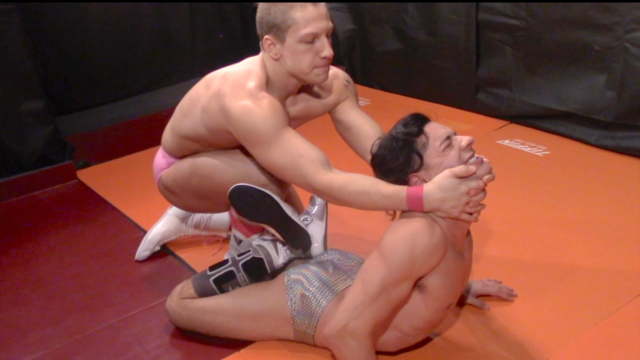 HD
33 min
The Porn Star vs The Pro Wrestler! We have been looking forward to seeing this one for a long while. Ethan Slade is so damn ripped and sexy and he suffers a beating like he never has before! Hair flip suffering is Ethan's speciality and with abs you could cut glass with he makes it look ooooh so hot. Austin likes taking apart pretty boys in the mat room and his expert skill is here for your pleasure. He carves up juicy Slade limb by limb, move by move.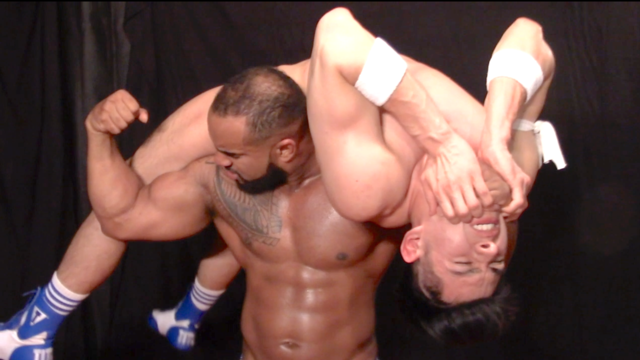 HD
29 min
Dante prances into the mat room in denim blue tiny trunks and ready to…rumble? Prancing doesn't always connote a bad ass but what the heck Nick Flex doesn't seem to mind the challenge! I bet the fans could write the rest of this summary but here's the headline anyway: Nick Flex Mauls and Wallops Poor Dante to Within an Inch of His Life - and FUCK yes it is fucking hot to watch!