Catalog 19 - Muscle Boys Go At It
March 21, 2020
When the Muscle Boys "go at it" it's not like anything else you can see in the underground world. We are not sure what is in the drinking water at the MBW fight space but somehow our boys are rougher, tougher, and nastier than any other wrestlers out there. When they aren't drinking the MBW Kool Aid they are stripping off their gear and ravaging each other's cocks and plowing each other's butts. Erotic wrestling, rough as fuck action, and the hottest muscled wrestlers on the net...that recipe adds up to one thing: let the Muscle Boys GO AT IT!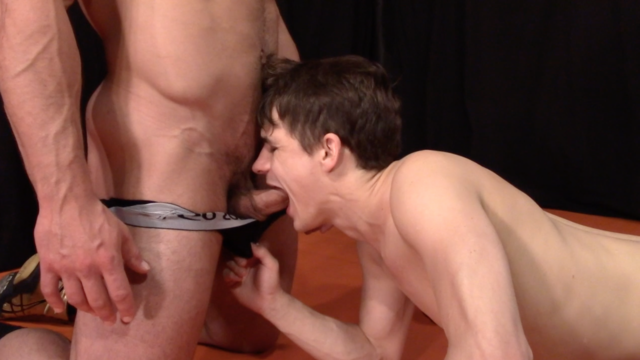 HD
50 min
Who wouldn't want to spend 1 hour in the matroom with Derek Bolt?! Marcus Ryan is literally jumping up and down at the mere thought of it and a twink vs bodybuilder showdown delivers all your big vs small dreams in one hot package. Seeing the way Marcus eats up Derek's massive chest will make you want it for breakfast every day! Then the big man power fucks the hell out of Marcus in every way known to man and wrestler. One hour in the matroom? It's never enough when it comes to Derek but damn this one will have you drooling with delight!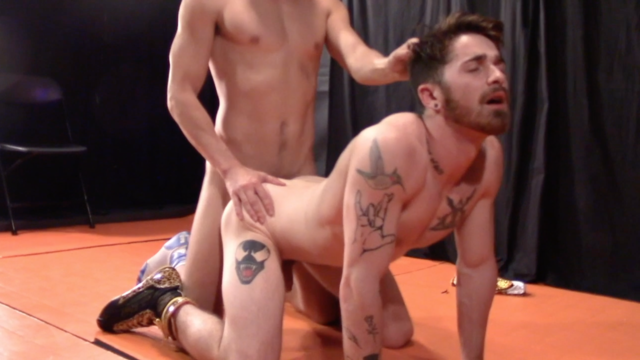 HD
51 min
This sexy and erotic tussle features our newest superstar Nick Milani! The eroticism overtakes them and all the gear comes off and then something really interesting happens - the naked wrestling match begins! Apparently Taylor and Nick are more comfortable going at it when they are butt naked. Nick is making a name for himself at MBW and Taylor is already a legend. Enjoy all the naked action!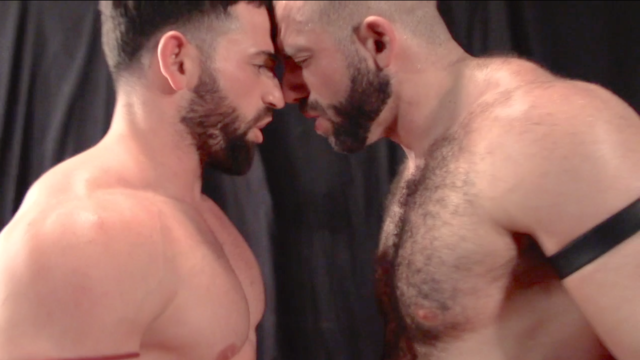 HD
32 min
We can say this with total authority; Johnny and Bull are two of the hottest and most talented prospects we've EVER had at MBW! Both of these gorgeous and chiseled Muscle Boys are so much more than big muscles. They have legit wrestling skills! The British born Bull comes out of the gates quickly and lands tons of hard blows to Johnny's stunning body. Not only does Greco withstand this shelling but he keeps asking Bull for "more"! This kid is all in and he loves every minute of his ass whooping! Seeing the way they beat each other up makes us very hopeful for all the incredible matches still to come but in the meantime watch these two impressive debuts as they wallop each other into oblivion.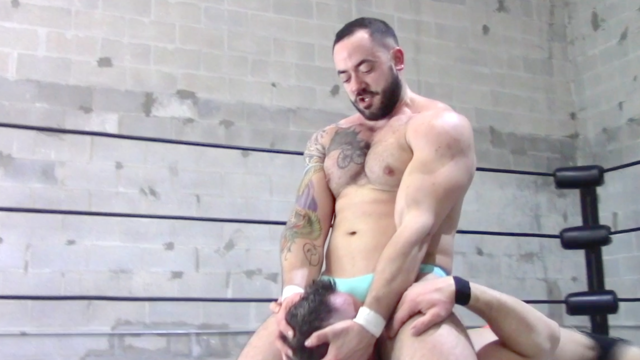 HD
32 min
We are SO pumped to welcome big and beefy Rex Brody to the MBW ring! A bodybuilder with giant pecs and a cocky attitude he is the perfect fit for a battle against MBW bad boy Brendan. The chemistry sizzles from the start as these two grope and kiss each other but Brendan is a heel that came to clobber no matter how big the opponent. And by clobber we mean BUST the big bodybuilders BALLS! He's also not oppossed to reaching into his trunks and stroking his dick. Throughout this full throttle contest Brendan finds more and more dirty ways to torture the big man's cock and balls.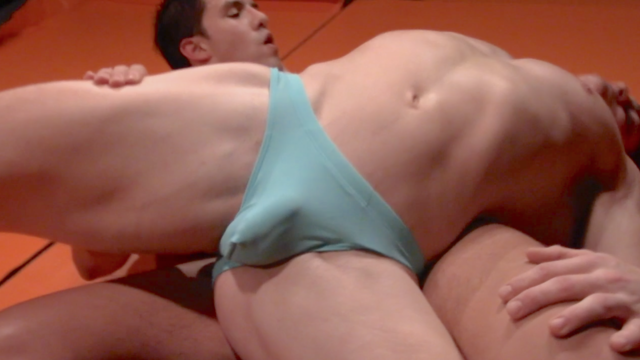 HD
38 min
Eventually we knew this matchup just HAD to happen! Jesse and Scrappy are two of MBW's most beloved stars and this long, sweaty, and heart thumping mat skirmish is everything you have ever DREAMED of. The chemistry is ablaze the moment they start feeling each other up and smacking each other's pecs. Witness them trash talking face to face and nose to nose. Scrappy sure seems to be "into" Jesse and once the fight gets lit it is anyone's guess which guy will come out on top. A back and forth classic, this one has the same level of roughness and edgy violence one comes to expect from these two drop dead hot wrestlers.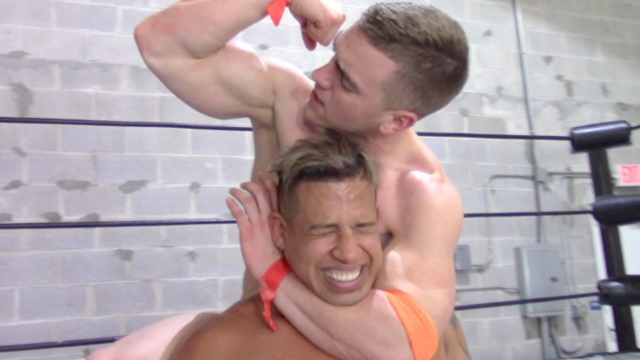 HD
30 min
When you have two hot and skilled pro wrestlers like Brad and Gabe you just ring the bell and let them GO AT IT! And holy fuck do these two boys deliver a beatdown on each other. Gabe has some size on Brad but his mastery of the ring works to his advantage - the long held standing suplex he nails Brad with is straight out of a 1984 saturday morning Georgia Wrestling brawl. This one is a thriller and the skilled and nasty back and forth will keep you going back to this one for years to come!