Lobo Gris
Lobo Gris Videos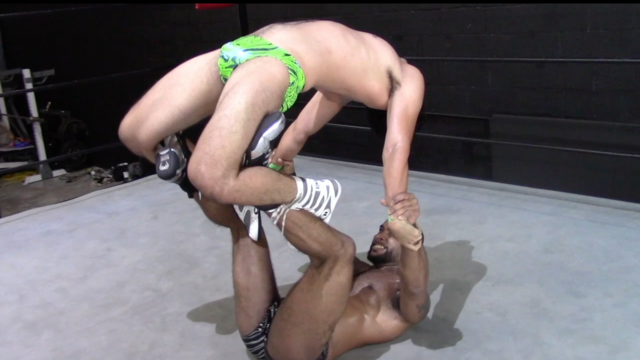 HD
28 min
We figured there had to be SOMEONE out there who could give Nick Flex a real fight in the ring. Lobo Gris rising up for that honor was not on our bingo card for 2023 but damn is this a great surprise! Not many MBW wrestlers can claim to have gone toe to toe with Nick Flex and survive but Lobo does that and a whole lot more. Lobo will have to endure a barrage of rough punishment but nothing will prepare you for the incredible suspended surfboard Nick traps Lobo in. This is great pro wrestling all the way around and we know the fans will absolutely LOVE it.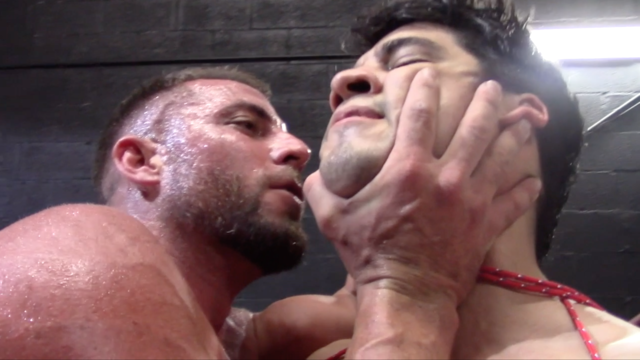 HD
24 min
If you like your 3ways VICIOUS then park your aggression right here boys. This is a truly ROUGH and nasty video and Lobo is absolutely humiliated and WRECKED at the hands of Cash and Gunnar. It is a slow, methodical and devious destruction like nothing we have ever released. It pushes the edges of danger several times and Lobo is the lucky boy that gets to suffer this once in a lifetime humiliation. Lobo is brought to his knees and is hog-tied and helpless. There couldn't be a more fitting or hotter ending.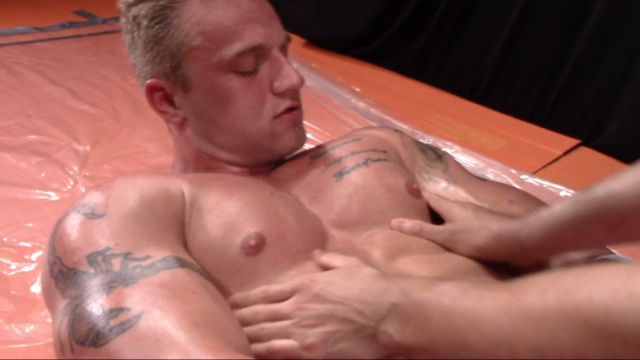 HD
32 min
Scuplted and beefy, Iceman is a perfect specimen of manly muscle. There is only one thing that can up the ante when watching him wrestle: watching him wrestle in OIL. Iceman's power and experience overpower Lobo at first but don't count out this slippery and sneaky competitor. Lobo grabs the reigns and doesn't let go. He LITERALLY knocks Iceman out COLD. Then with a wink and a smile he brings in the bottle of oil and declares "we're gonna have…a lot of FUN". Slip and slide your way through this one fans and don't forget to keep the oil handy.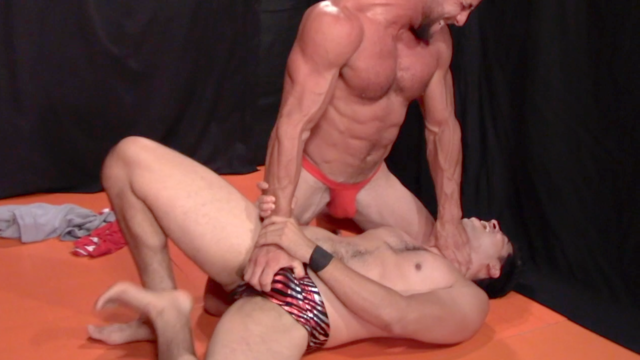 HD
26 min
When Cash and Lobo enter the MBW mat room, Cash thinks Lobo must be in the wrong place. After a cheap low blow, Lobo takes over the mat room and finally leaves his smirky nice guy persona behind! Wrong place indeed. What follows is the unlikely domination of Cash by the sneaky and athletic Lobo. After some vicious chokes and ball grabs it's clear Lobo wants to show the fans that he can hang with the bodybuilders and wow does he impress here! Chokes and low-blows are flying back and forth between these two boys and toward the end it is anybody's guess who will come on on top!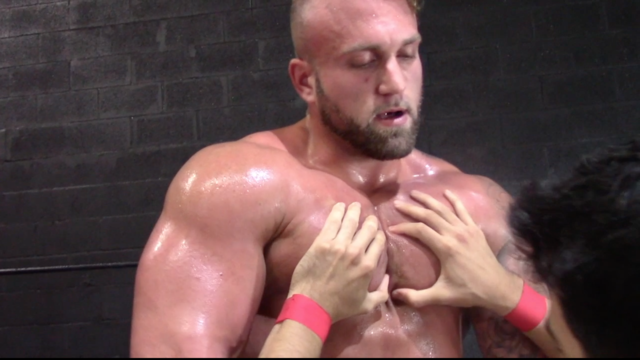 HD
30 min
As you witness Lobo muscle worshipping the wrestling god known as Gunnar one has to wonder how long before Gunnar puts the boots to the latin boy wonder? Gunnar obviously has the goods to manhandle his slender opponent but there is one tactic Gunnar didn't plan for: Lobo is gonna wreck his balls and then wreck them some more. Lobo goes rogue and lays the testicle smackdown on Gunnar and wow it is ROUGH! It's hard to keep a big man down even after you take an anvil to their nuts and yeah Gunnar will rise again and humiliate Lobo in his bright red jockstrap.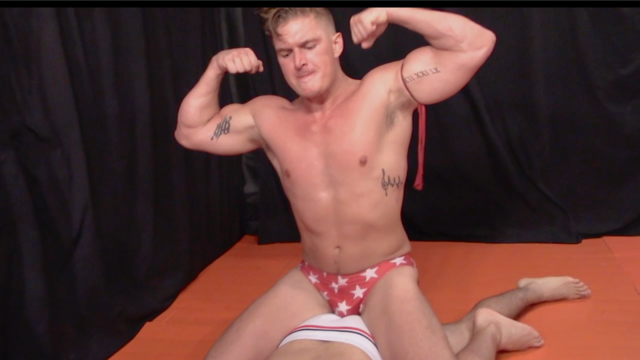 HD
34 min
Pretty Boy vs Latin Lover! Drew is damn pretty and his opponent Lobo Gris (aka Grey Wolf) looks a bad boy from a tele novella. Drew has become the jobber of choice lately on the underground wrestling scene which might explain why he blasts out of the starting gate and starts whipping the snot out of Lobo! We wanted these boys to go at it MBW style and they truly deliver the goods!