Catalog 27 - Let's Wrestle? Let's FUCK.
July 09, 2021
Cat 27 will bring fresh (double) meaning to the phrase "new meat". 5 new wrestlers (yes FIVE!) make their debut and these new boys are pumped and ready to wrestle - and FUCK! Rob Steel, Luke Truong, Damien Stone, Lucas Leon, and Blake Star all power their way onto the MBW roster and this new crop of talent is JACKED and ready for action! With an all star lineup like this we couldn't leave out the new superstar of underground wrestling Roger Atlas, could we? This is our most action packed catalog in years and it is dripping with HOT sex too! 
Hey Muscle Boys, let's wrestle…and let's FUCK.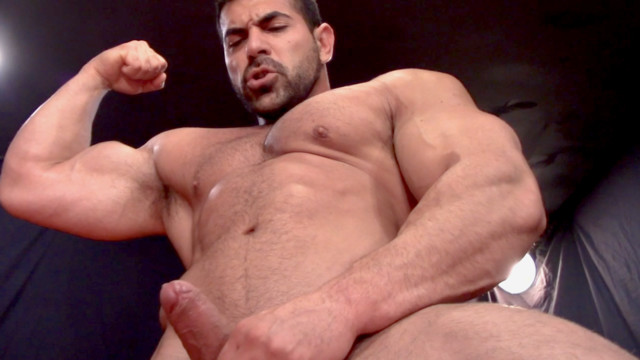 HD
37 min
Damien Stone and Lucas Leon debut for MBW in an erotic wrestle and fuck mat battle that will leave the wrestling world buzzing for weeks. Damien is stoic, solid, and built like a ram truck. Lucas is intense, ripped, and submissive. Both of these newbies were eager to get rough and go at it but nobody was going to put Damien in a corner. He wanted to dominate and overpower Lucas from the get go and we aren't complaining.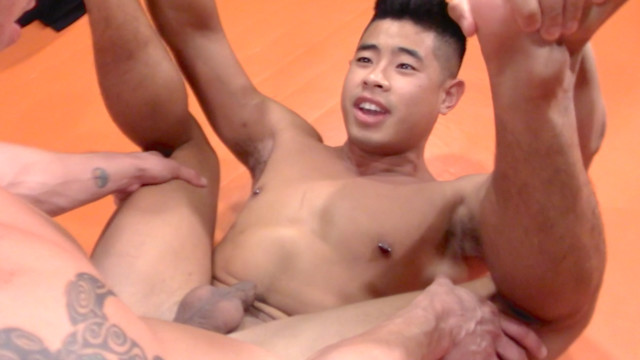 HD
34 min
In our view there is no cuter boy toy on the planet than Luke Truong. His gorgeous looks and tight body are a given but listen up fans…he LOVES wrestling! We tossed him into the mat room with experienced wrestler Jeremy Daniels and both of these boys threw themselves into this one. They love to kiss, grope, and grab each other's balls in between wrestling holds. This battle was waged mostly on the ground with lots of erotic play. Jeremy buries his face in Luke's bubble ass and then fucks this boy raw while Luke has a BIG smile on his face the whole time.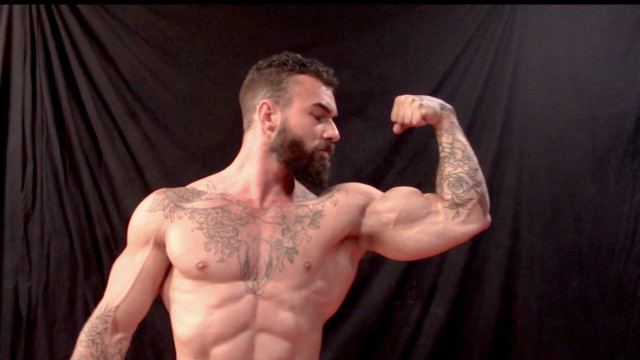 HD
27 min
Rob Steel is a musclebound hunk who has all the attitude, body, and skill to be an MBW Superstar! His chiseled muscles and bushy beard are the perfect foil for a beefed up Johnny Greco. Johnny has packed on some beef and arrives with a chip on his shoulder. It seems Johnny's jobber boy persona has begun to wear thin and he is here to tear apart our new stud Rob. These two go at it rough and fast with bodyslams and ball shots flying from minute one. Wearing his cock sculpting trunks that hug his ass of death, Rob has also come to PLAY.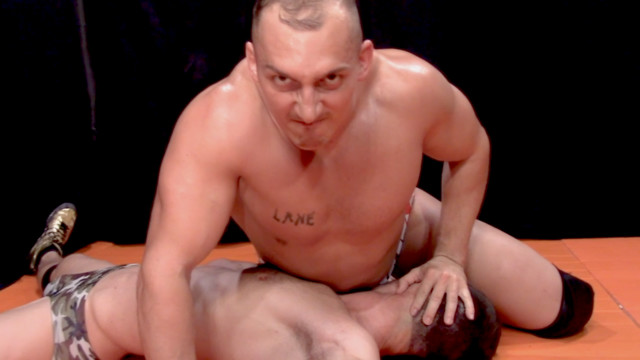 HD
27 min
Blake Star makes an impressive debut against an even THICKER Roger Atlas. Roger's wrestling skills and shit talking are the building blocks of a legend and at first this looks to be a classic Roger squash. But Blake is out to prove himself here at MBW and after he rocks Roger with some nasty clotheslines he takes control on the mat with some nifty mat holds. Watching Roger suffer is a ton of fun but then again watching Blake writhe in agony is hot as hell too!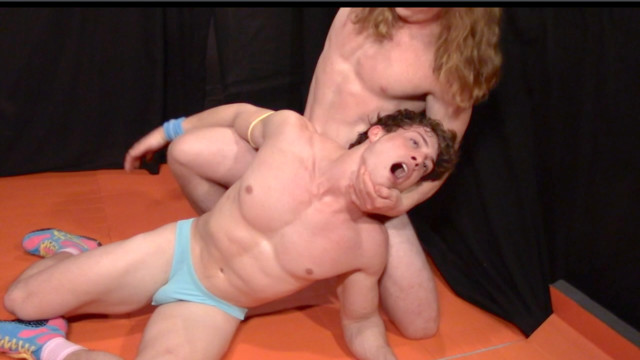 HD
30 min
Did Scrappy piss off the wrestling gods? Last catalog Scrappy tore apart twink Marcus Ryan and the fans lapped it up. Perhaps he tempted fate because pro wrestler Kurt Fletcher decides to rip into Scrappy like no one has before! With his bubble ass and long locks you'd think Kurt would be all style and no substance but oh HELL no! He lays into Scrappy with slams, stomps, punches, suplexes, bearhugs, and every other pro wrestling move. Scrappy is great at playing the heel but watching him whine, cry, and suffer is equally pleasuring.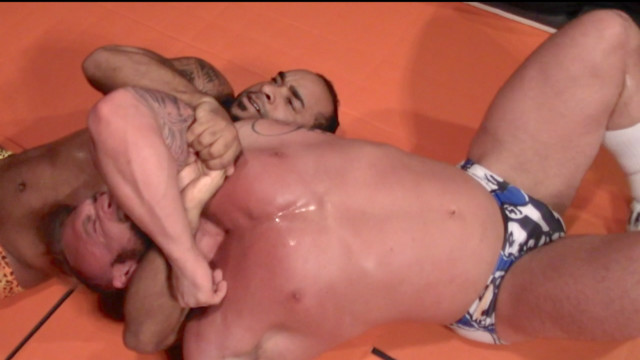 HD
27 min
Thick behemoth vs thick behemoth! The testosterone was at full tilt the day Stone met Flex. Men will be men and men like to fight or at least that's the takeaway from this sweaty tussle! Gunnar oozes sweat and anger from every muscle and Nick always love to beat up another big man so we knew this would be like catching lightning in a bottle. When two mountains clash you know it's going to be a slugfest but this match also has good action and a great variety of back and forth.