Catalog 23 - Good Boys Go Bad
October 27, 2020
A big welcome is in order as a major re-shuffling of the MBW roster is underway! Iceman, Cash, Lobo Gris, and Drew Harper ALL debut in Cat 23 and the fans will be foaming at the mouth as the hot new boys burst onto the scene in INCREDIBLY hot matches. Iceman and Cash go almost nude in the sexiest oil contest we've ever seen! Lobo and Drew go toe to toe in a nasty mat battle! Bad boys are just more fun aren't they? Apparently this notion is not lost on some of the MBW jobbers because we could have also called this catalog "revenge of the jobbers". Joey McCoy, Taylor Reign, and Scrappy McNair all come out swinging for the fences and some super hot runs are scored! Strap on your headgear and support cups fans and get ready for some hot wrestling action!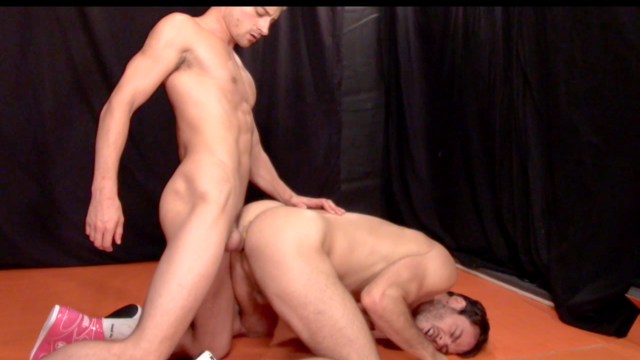 HD
49 mins
Max and Taylor are on a mission. Both of these pretty and muscular dudes seem to want to crack the other open with punishing spladles and thigh splitting wrestling moves. Perhaps a precursor for what's to cum? Which porn boy will open up the other the widest and then take home the prize? Half the fun is watching them punish each other before a verdict is rendered.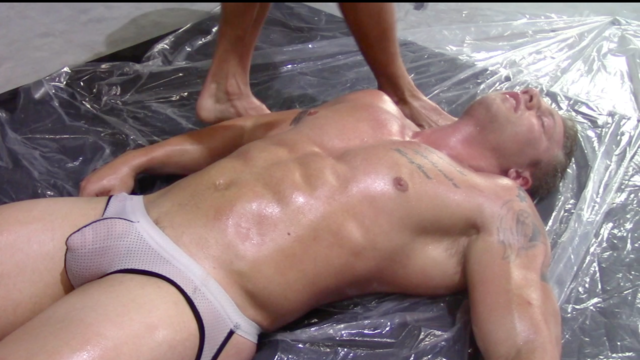 HD
24 min
Oiled up and ready! There is no better way to intoduce MBW fans to Iceman and Cash then to oil them up and put them in VERY revealing gear. Cash is in see-through baby blue trunks and Iceman is in a see-through mesh jockstrap! Slathered in oil both of these bodybuilders reveal every contour both in the front and in back. The intense stare down at the beginning of this match is enough to make your jockstrap snap.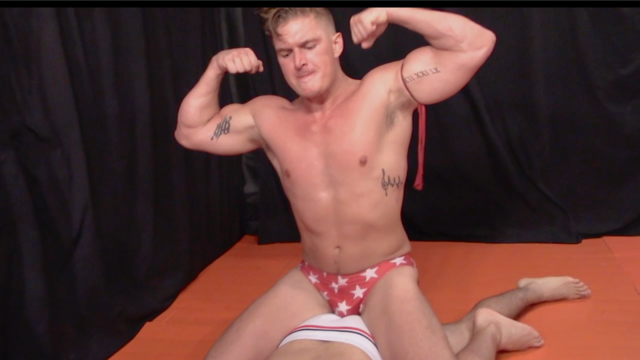 HD
34 min
Pretty Boy vs Latin Lover! Drew is damn pretty and his opponent Lobo Gris (aka Grey Wolf) looks a bad boy from a tele novella. Drew has become the jobber of choice lately on the underground wrestling scene which might explain why he blasts out of the starting gate and starts whipping the snot out of Lobo! We wanted these boys to go at it MBW style and they truly deliver the goods!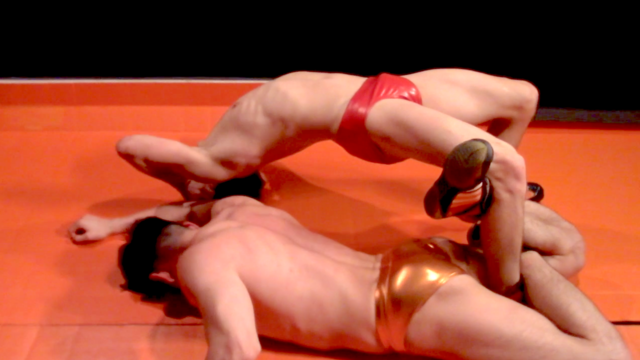 HD
31 min
It's common knowledge that Joey is one of the sexiest boy toys of all time but it's also true that he gets his ass BEAT a fuck ton. He's a great jobber boy but in this matchup vs Dante he's out to prove once and for all he can heel it up just like the big men! Not to mention he cranks on one of the hottest figure 4 leg locks and spine crunching suspended surfboards we've ever seen! Joey is like a wrestling demon possessed and he WILL get his victory no matter what it takes!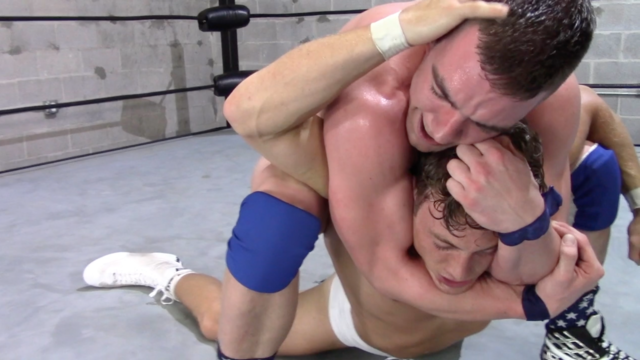 HD
29 min
Both of these smooth boys have model looks and skilled pro wrestlers. Letting them loose in the ring was a fucking awesome idea because WOW what an old school pro style fight this turns out to be! It's stiff, fast, and both boys suffer better than anyone in underground wrestling! Both men are grafting for a win and as they sweat and trash talk and pound on each other's bodies you will NOT want this one to end!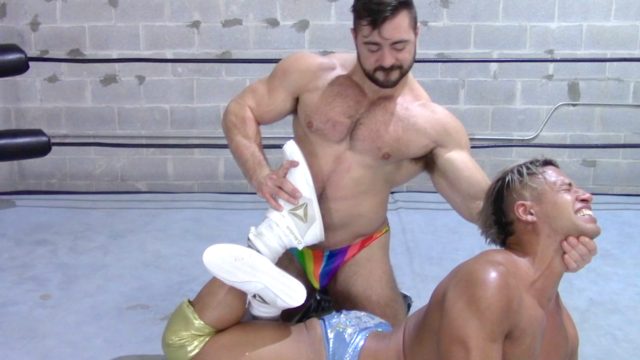 HD
32 min
Derek Bolt has battled through a good chunk of the MBW roster but he's never faced off with Gabe Steel and fans you've NEVER seem him like this! Bolt thrashes Gabe with hammers to the pecs, shoulders blocks to the gut, and some hot slams and suplexes. His variation of a chicken wing turns Gabe into a human pretzel and that is just the first section of this super rough match up! Derek has played the bad boy before but something about Gabe has his trunks in a knot and he wants to show this underground star who the baddest bad ass is in the ring!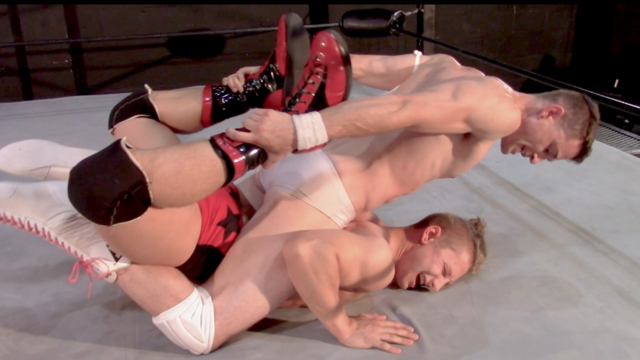 HD
27 min
There is simply noting hotter than two gorgeous, talented, muscular, and ripped wrestlers going at it back and forth inside the squared circle. For fans of true pro wrestling skills this match will have you wishing you were living back in the old days of 1970's and 80's TV wrestling on Saturday mornings. Both of these hot men look incredible in their pro gear and they are so talented that you will see holds and moves you've never seen before.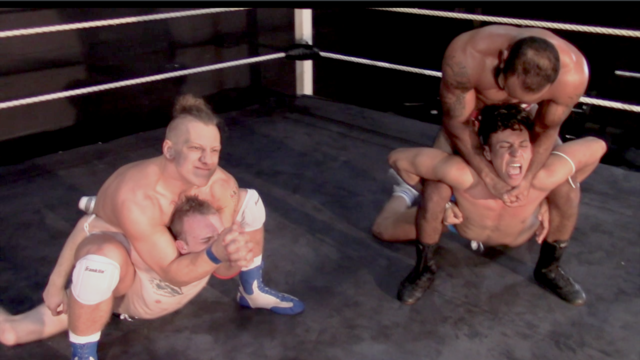 HD
31 min
Tag team action! Nick Flex and Austin Tyler do NOT get along. But when facing a couple of pretty twinks they put aside their squabbles and realize these two twinky jobbers are too tasty to pass up! Corey and Santi arrive in cool joe sunglasses and think "we got this". What they get is an old fashioned one sided tag team SQUASH complete with double clotheslines, double suplexes, and enough body slams to start an earthquake. This tag team annihilation is one you will watch over and over!