Leo Luckett
Leo Luckett
MBW Exclusive
Weight: 150
Height: 5.5
Leo Luckett Videos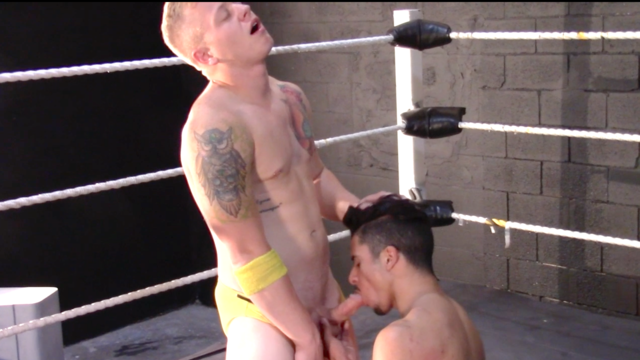 HD
18 min
Leo Luckett was set to face off against returning superstar Armond Rizzo but he brought a valet to beat all valet's in Sir Alex Costa. Leo preens and struts his way into the ring but manages to steal some kisses and gropes from his Daddy. Armond is ready for action but Leo has a new found confidence and he lays into Armond from the get go. Before this one wraps up Leo's cock will be in Armond's mouth and Costa will carry Leo out of the ring.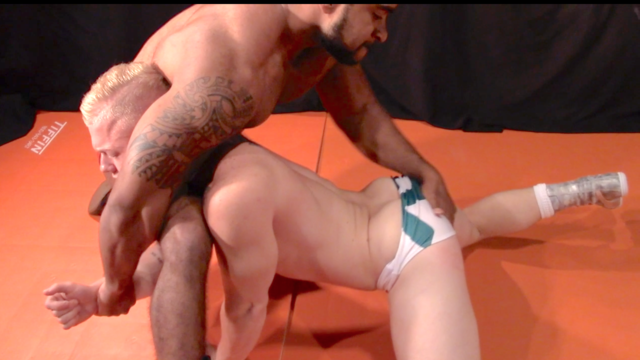 HD
28 min
We are not going to lie to you fans, we know you know. Nick Flex is gonna beat the shit out of Leo Luckett! This bad boy vs pretty boy match up is mind blowing delicious. In between the all out thrashing Nick takes a few moments to pull out his dick and stroke it. He gazes at Leo as if he were a lion at meal time. Later in the match Leo is stripped naked and Nick plays with Leo's ass, dick, and balls while Leo moans with pleasure and pain!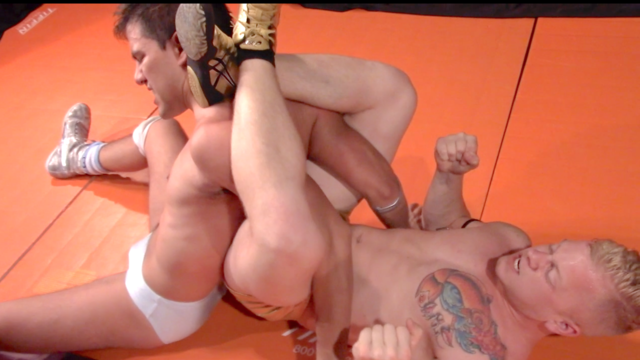 HD
37 min
We know how much our fans appreciate our unique blend of rough, hot, and sexy wrestling. Jesse remains one of our top boys because he love to wrestle and also loves to PLAY. And who wouldn't want to play with a hot blond boy like Leo?! He may look like a blond pretty boy but there is an edge to this boy toy. This great back and forth match that includes lots of crazy mat holds and hot pro moves. Not to mention the makeouts and the mutual jack off in the end!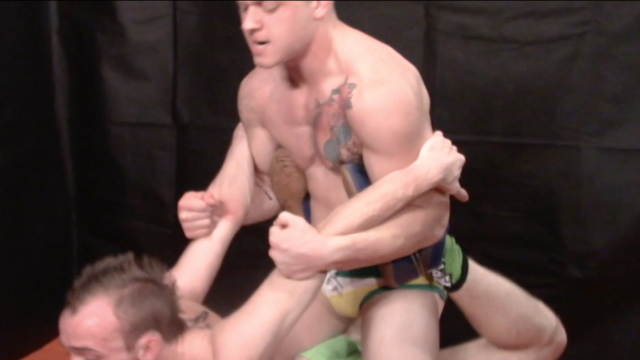 HD
27 min
Punks are a thing here at MBW and these two of our best bad boys! Both of these dudes are small in stature but durable as steel so we'd thought it would be hot to let them battle it out to see who is top dog. Leo is a thick spark plug with real strength and he takes charge early and rarely gives up control. He slams, punches, and torture's the over-matched Corey - wait until you see the swinging surfboard he traps Corey in!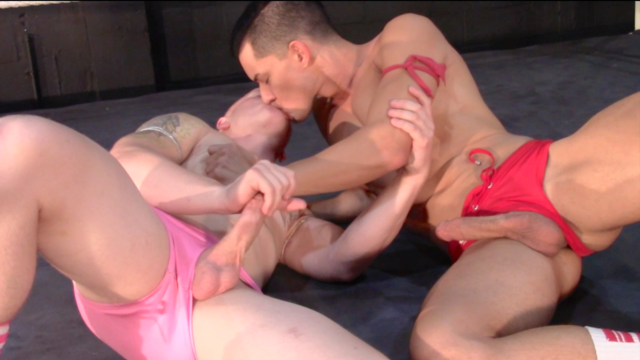 HD
32 min
Ethan and Leo make suffering look SO damn HOT! A ball grabbing contest, surfboards, bodyslams, sub holds, and tons of turnbuckle punishment. After the ROUGH back and forth it's time for the boys to take turns face fucking each other!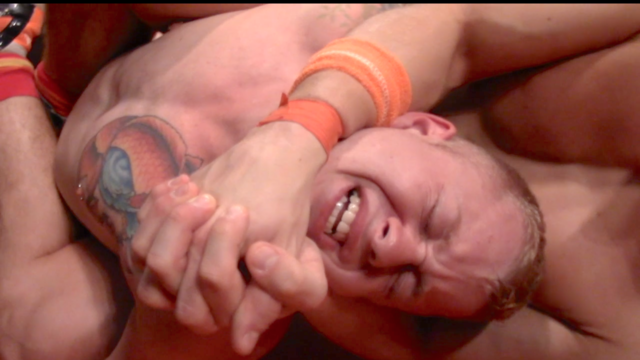 HD
30 min
The Battle of The Blonds! Both of these stunning studs are itching for a fight and this is 30 mintues of true 50/50 back and forth wrestling action! We won't tell you who wins but damn the surfboard and the breathtaking tombstone piledriver at the end will seal the deal!!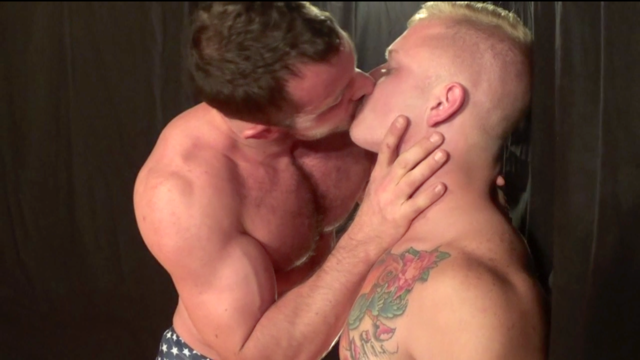 HD
30 min
Yes it's THAT good. New MBW star Alex has pounds and height on Leo Luckett. But Leo is a punk who LOVES to go at it rough and he gets PLENTY of licks in! After stripping down to jockstraps these two spend lots of time making out, groping, and humping each other in between the barrage of slams and punches. There is never any doubt that Alex will come out on top but watching him pummel this young blond muscle boy is so freaking HOT you will need to hydrate throughout!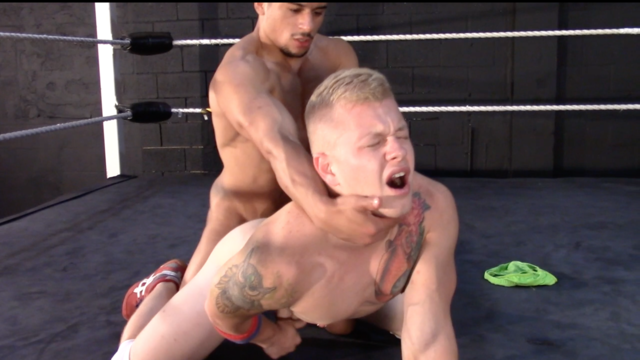 HD
24 min
Leo shows up his rough and nasty side as the humpy blond pounds on Armond all over the ring with suplexes, punches, pec smashes, crabs, and an over the shoulder back breaker! Later, Armond manages to take control and clamps on a hot headscissor and then SNAPS Leo over with a lighting fast arm drag! Eventually Armond gets the muscled blond to say "I GIVE" and Leo is on his belly in the center of the ring and Armond takes FULL advantage and FUCKS the shit out of Leo's gorgeous ass in multiple positions.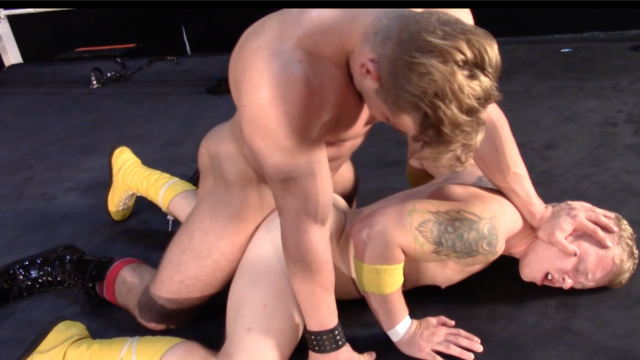 HD
29 min
Two blond boys debut! In the first few seconds Bodybuilder Ryan says to Leo "you can worship me now boy" and Leo starts enjoying Ryan's biceps and pitts -WOOF. Ryan TOWERS over Leo and he delivers tons of ROUGH punches, slams, plexes, powerslams, scissors, and multiple backbreakers. Once Ryan is done TOTALLY dominating Leo it's time to plow the little blond on his back, on his knees, and with his face against the ropes. "You give now, don't you boy?". Yes we do Ryan!