Catalog 15 - The Original Boys Are Back!
August 01, 2019
Here at Muscle Boy Wrestling, we listen. Our fans spoke up and we heard you! You wanted to see some of our hot original wrestlers back in action in the mat room and in the ring so we brought Ryan Sparks, Taylor Reign, and Parker Flynn. We also know you want to see action you can't see ANYWHERE else. When you see the destruction and pounding that Wolfboy endures from Daxx Carter it just might blow your mind. We aim to please and we aim to serve. Enjoy it fans, we will always be here to make your wrestling dreams come true!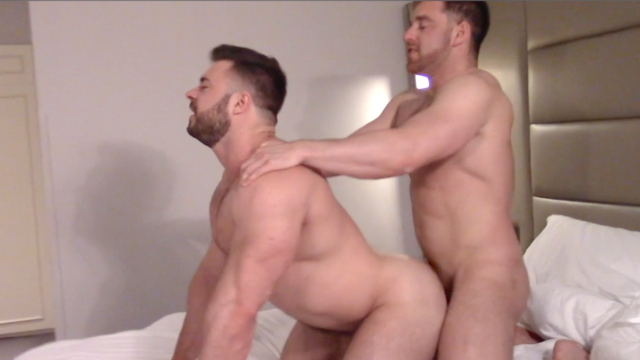 HD
65 min
MBW continues it's world travels as Derek Bolt takes on British newbie Jonas Jackson in his hotel room. This match gives MBW fans many things they have been thirsty for. These two muscle studs decide to go at it on the hotel room bed in a real submission match with real sub holds and YOU get to see who comes out the victor! In the biggest surprise of Cat 15 Jonas fucks Derek Bolt's ass from behind in what will surely make our fans heads (and loins) explode with pleasure.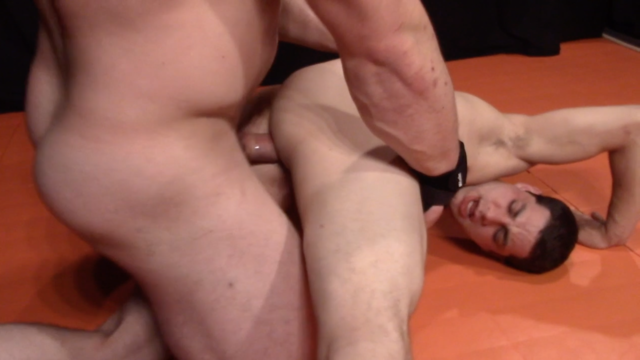 HD
38 min
The Bull vs the Wolf. Wolfboy is a cocky fucker who likes to mouth off and take names. There could be no other wrestler alive to put him in his place better than Dax Carter. The destruction is sweaty, hot, and damn what an ending! Wolfboy is knocked down about 300 pegs but does manage some hope spots and successful attacks. Dax totally ass rapes this boy and drills his body like a steak being beaten for seasoning. Grab a cold beer and enjoy the feast!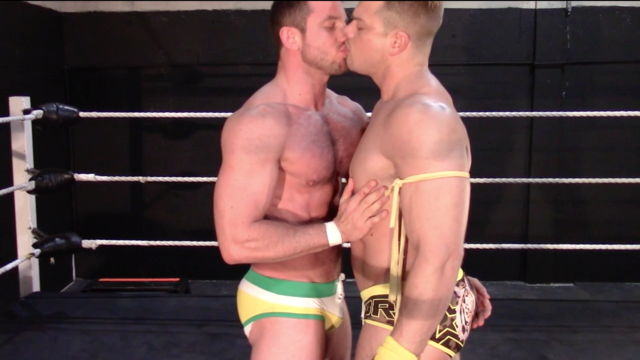 HD
22 min
Ryan Sparks finally makes his return to MBW and holy fuck does he look hotter than ever - is it possible his arms and ass have gotten even BIGGER? This in ring re-match of these two muscle studs has everything you'd expect. They make out, beat on each other's pecs, slam each other into the canvas, and then make out a bunch more.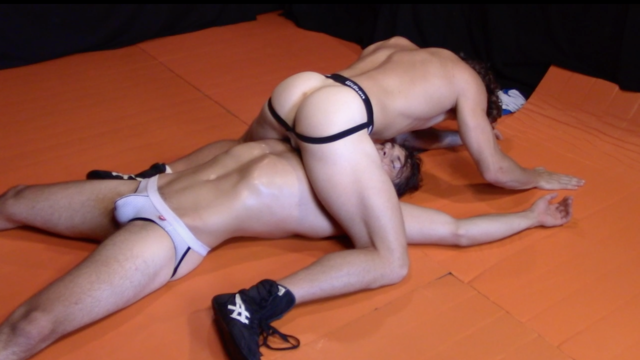 HD
35 min
Parker Flynn! We thought it'd be hot to see him and Scrappy in old fashioned singlets with jockstraps underneath. They spend the first half of this match in those singlets whipping each other around the mat room and trash talking. Scrappy's size and skill get the upper hand but Parker is a fighter, he doesn't fold easy. Once these boys strip down to their jocks the action REALLY starts to pick up and they exchange nasty spladles, slams and sweat all over each other.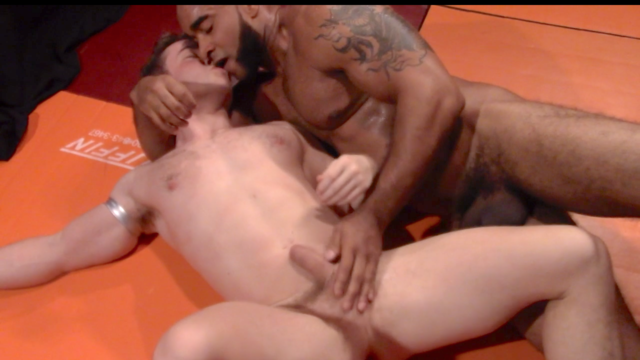 HD
28 min
Gabriel Cross is also back at MBW! When we introduced Gabe to Nick Flex his eyes LIT up and he started licking his lips. Gabe is INTO Nick and in this match they spend most of the time wrestling naked and wow is it hot to watch! It's very hot to watch Nick play with Gabe taunting and slamming and slapping him all over the mat room. When the naked wrestling commences he also takes the opportunity to stroke Gabe's cock and shove his own dick down Gabe's throat. We love naked wrestling!! You will too fans, you will too!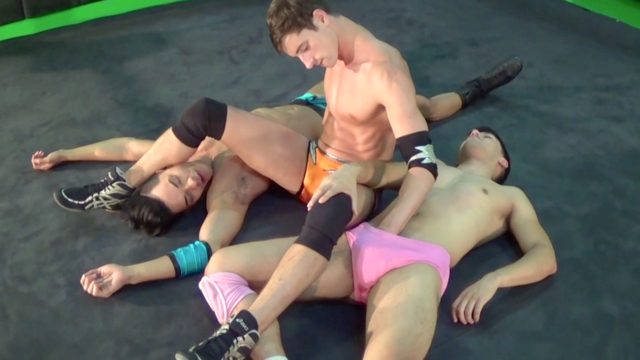 HD
24 min
For our first 3 way dance we pit 3 pretty boys in hot pro gear and let them go at it inside the Muscle Boy ring! All 3 of these boys have a huge following in MBW and this match will settle who is the toughest boy toy of them all. This being MBW we encouraged the boys to beat the hell out of each other but they also managed to find time for a super hot 3 way make out session as well as lots of stroking, grabbing, and humping each other bodies.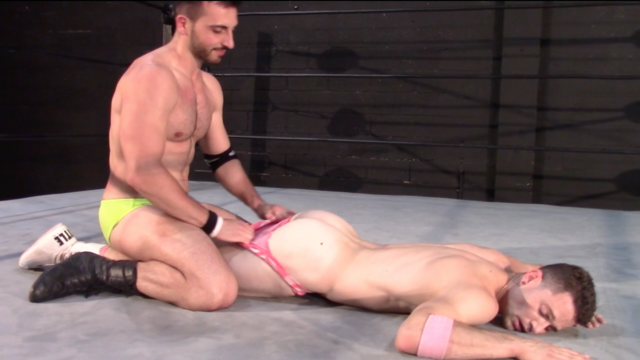 HD
23 min
When we last saw Quin and Luca they were serving as sexy valets to their pro wrestling Daddy Masters Derek Bolt and Alex Costa. When we saw the way these two lusted after each other in that contest we couldn't resist throwing them back in the ring and letting them fight it out one on one. When they are not throwing punches these two love to grope and kiss and eventually trunks are pulled down and bare asses are being slapped! Both of these tall and lean boys are tough as hell and this video will get your heart pumping!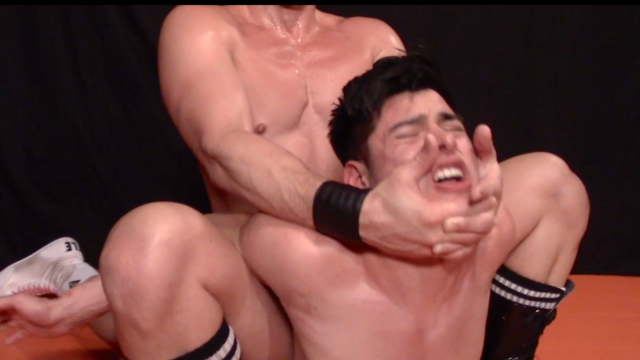 HD
32 min
The recent return of Dante to MBW takes a seriously sexy turn when he's in the mat room against pro wrestling sexpert Brendan Byers. Brendan is well known in the underground wrestling world. Wrestling for him is a true fetish and passion (as is his obsession with piledrivers). He puts the boots to Dante through most of the sweat drenched battle and Dante loves every minute.