Corey "Badger Boy" Turner
Corey "Badger Boy" Turner Videos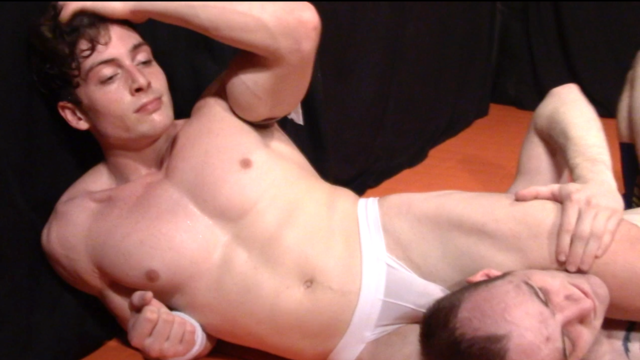 HD
37 min
Scrappy keeps INVITING Corey to touch him all over! Scrappy's very sweaty see through white trunks transitions to his even MORE see through and sweaty jock strap. Boy does it help to eroticize the action - nothing is left to the imagination here fans! The weight difference leans heavily in Scrappy's corner and he stomps, sleepers, punches, hammers, racks, slams, and brutalizes Corey to the limit of human endurance. As is his way, Scrappy's ass is out for the world to see through a large portion of this match too…and that perfectly round muscle ass can only be witnessed here at MuscleBoy Wrestling!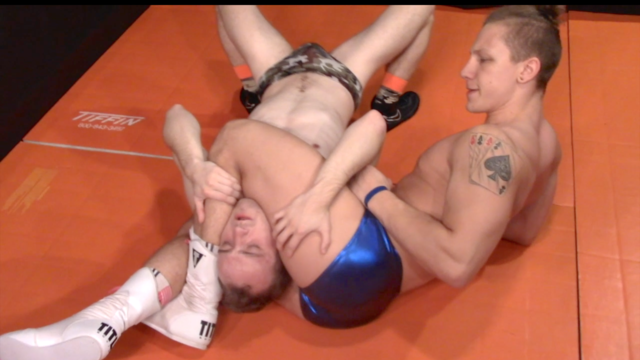 HD
22 min
Austin is a pro wrestling star on TV and watching this video you can really see why. The mismatch of Austin vs Corey is something Austin thrives on and once he establishes control he never lets up. He pummels poor Corey with every move known to man and they are BRUTAL as hell. This is a clinic and Austin is the master, so bow down and get off because this kind of talent is rare.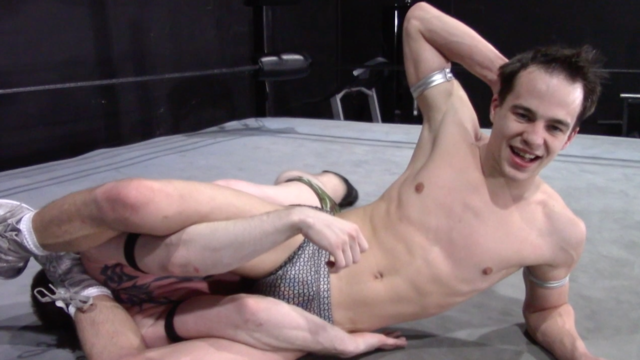 HD
27 min
Hey fans, here's a shocker for you: maybe Joey McCoy was meant to be a heel all along?! He poses, struts, and preens his way through this rough demolition of Corey Turner. Fans that they have been craving this match up and these two jobber boys do not disappoint! Joey is a ring technician and he lights up the ring with sexy moves and a self confidence that is irresistible!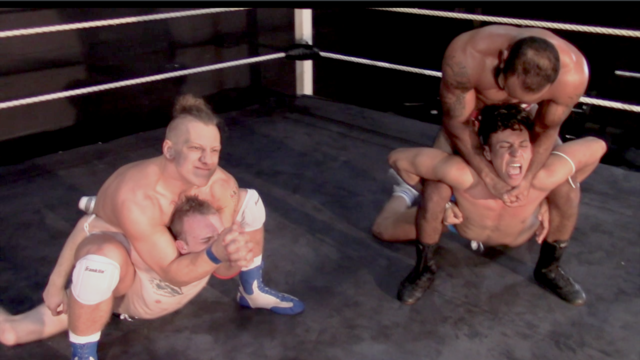 HD
31 min
Tag team action! Nick Flex and Austin Tyler do NOT get along. But when facing a couple of pretty twinks they put aside their squabbles and realize these two twinky jobbers are too tasty to pass up! Corey and Santi arrive in cool joe sunglasses and think "we got this". What they get is an old fashioned one sided tag team SQUASH complete with double clotheslines, double suplexes, and enough body slams to start an earthquake. This tag team annihilation is one you will watch over and over!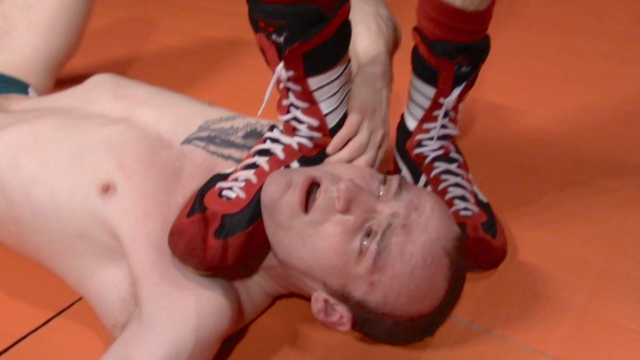 HD
30 mins
With a name like Spencer Hawkins it's pretty certain he's going to be a jobber and up until now this was true. So much so that Spence seems to have developed an inferiority complex and a really nasty temper. Corey is gonna help his fix that right quick! Fans will be STUNNED when they see just how rough and dirty Spencer absolutely DESTROYS poor badger boy.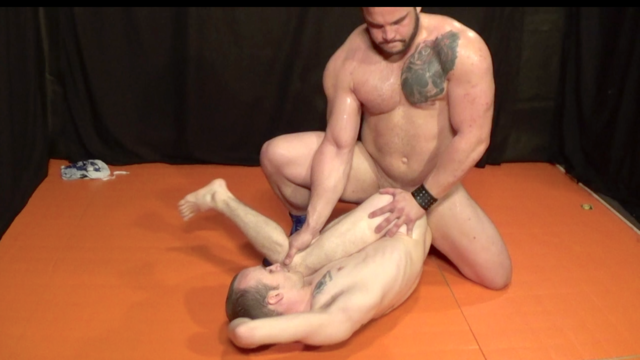 HD
41 min
Corey "Badger Boy" Turner is really into dom Muscle Bears and Dax Carter is the ultimate incarnation of his fanatical obsession. From the first moments when Dax barks at Corey to tie his boot laces it's clear this is gonna be a dom/sub classic! Dax was born to be a daddy dom. He also seems to have a major foot fetish - we know this because of the way he licks, chews, and practically EATS Corey's sexy feet.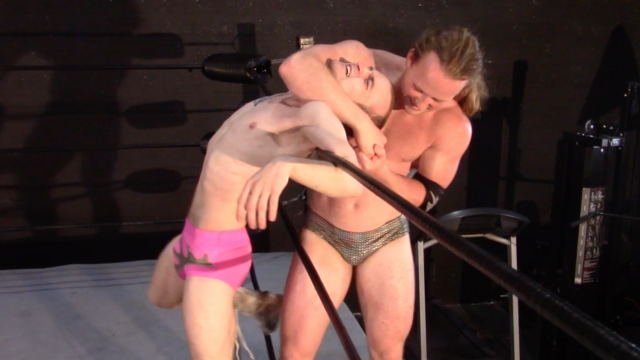 HD
27 min
We knew Kurt Fletcher is a master ring technician but we didn't know is what a bad ass he can be when presented with a twinkie jobber like Corey Turner! Kurt easily makes a meal of sexy Corey. He really revels in punishing and humiliating his smaller opponent and uses every inch of the ring as his personal playground.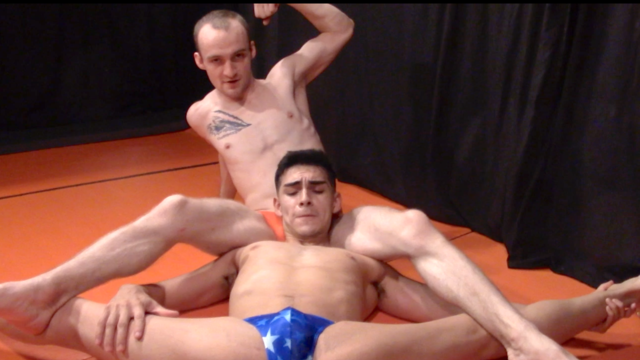 HD
35 min
Lean twinks are always a fan fave and these two boys are among our best sellers. Aaron is flexible as a rubber band and Corey is a spunky kid with a cock the size of an XXL sausage. Corey seems content on putting Aaron in every spladle and split move known to man and trapping his mark in many a head scissors. More than in his previous MBW vids, Aaron seems hell bent on showing he can go just as rough as the other boys and he wacks at Corey's body with extra zeal. We pride ourselves on being all about the rough and all about the sexy!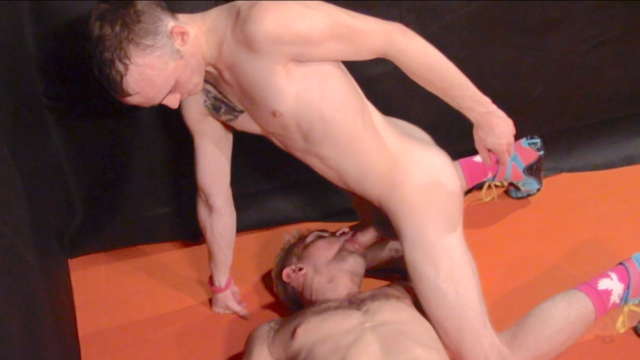 HD
31 min
There are two things that baffle us about Corey "Badger Boy" Turner. First, how could someone so slight be so damn tough? Second, how could someone so slight have such an ENORMOUS cock?! Both riddles will be explored in his sexy fight with Ian Greene. Ian is tall and ripped and often gets distracted when sex is on the menu so you can imagine how easily his focus drifts once he gets a look at Corey's package.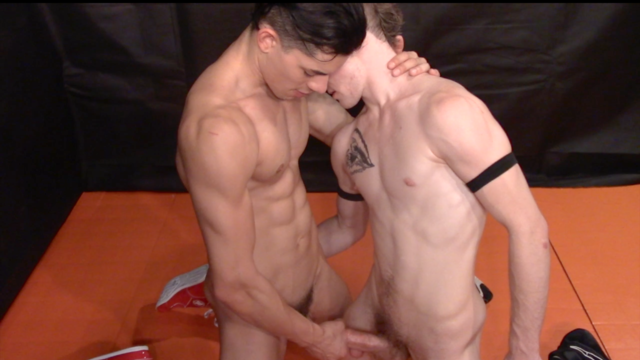 HD
31 min
From barely there trunks to butt shaping jockstraps this match has erotic play written all over it! That said, Ethan Slade has proven he likes to dish out punishment. Playful and sexy at first, the boys size each other up and stroke each other bodies nicely but Ethan takes charge with headsissors, gut punches, and a hot boston crab! As the action flows back and forth smoothly, their ripped lean bodies are rolling in sexy jockstraps that leave nothing to the imagination.