Tripp Evans
Tripp Evans Videos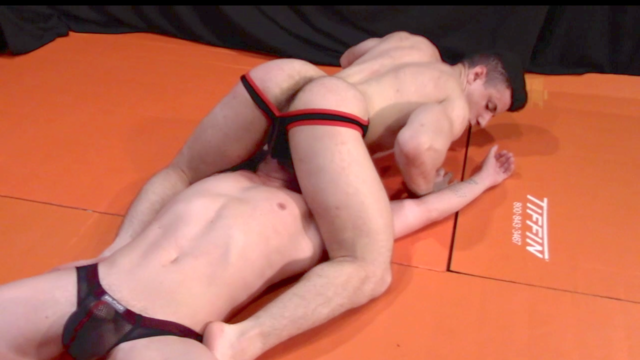 HD
29 min
Tripp slams, punches and cranks little Andrew but Andrew makes several comeback and is hankering for a real fight. Tripp has lots of muscle and experience but Andrew doesn't give easily. Watching both of their bare asses roll around the mat room while they make out and grope each other is sexy wrestling at it's best. Andrew worships Tripp's cock and then Tripp rides Andrew's face with some stripper moves that would make Magic Mike hard. These two boys are having the time of their life in our mat room and we know you will too!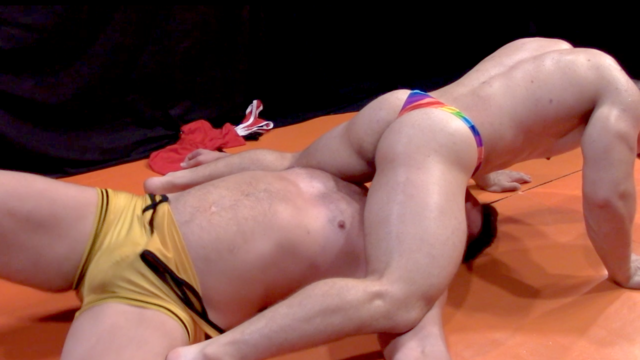 HD
30 min
Singlets and Thongs! These two boys get horny when they wrestle and wow are they horny for each other! Keep an eye on Brendan's drippy singlet and the hardons that spring up from both these dudes. They start off doing some amateur grappling in singlets but it soon turns into an all out fight in thongs. Face stuffing and ass sitting are two big themes here, as well as some nasty ball torture. And fans it's FUCKING HOT. Without hesitation this is one of our hottest ever!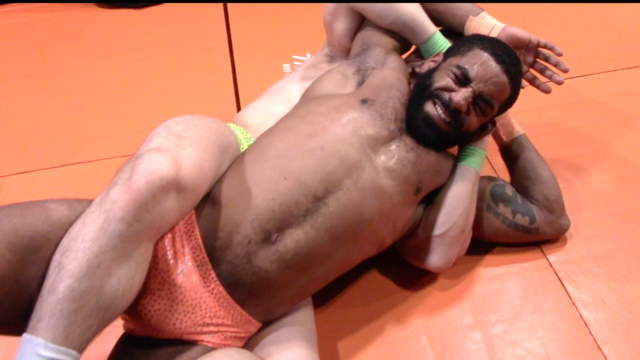 HD
29 min
Ty Shadow made one of the most impressive and smoldering debuts in MBW history. This time around Ty has set his sights on humpy Tripp Evans. Tripp is ready and horny to go at it with Ty and both of these Muscle Boys tear into each other with grit and ferocity. There are rough body shots, slams and suplexes, and tons of long held mat holds to please every fans palate. This sweaty back and forth will blow our fans minds and Ty Shadow is on his way to becoming an MBW superstar!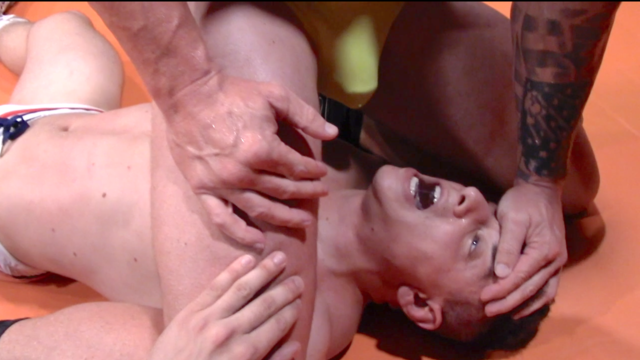 HD
29 min
There isn't a sexier muscled spark plug anywhere in the wrestling world other than MBW exclusive Tripp Evans! Tripp's wrestling fantasy was to get down with Joey Nux and as we often say, MBW makes dreams come true! The obvious size difference between these two muscled hunks plays out the way you'd expect with Joey dishing out the slams, chokes, punches, and twisty sub holds.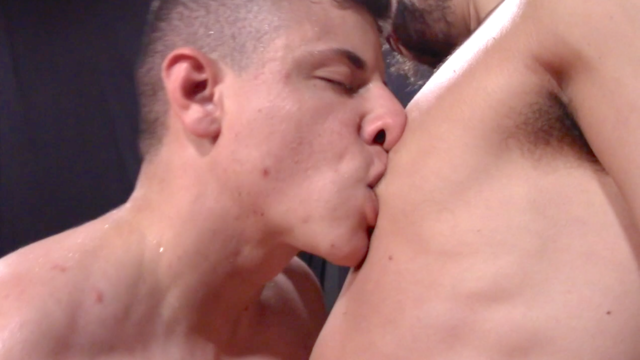 HD
32 min
Watching a sexy little tank like Tripp slash his way through this video really makes you appreciate the muscle and pluck this kid has to offer. Tripp is all in and exclusive with MBW and his ceiling is as high as the freakin sky. These two love beating on each other and also go head first into our erotic brutality theme. They love to wrestle, love to get sexy, and love to fight through all those erotic impulses seething under their skin.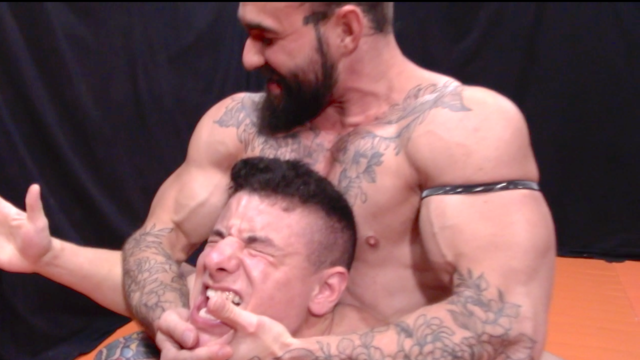 HD
35 min
Starting in sexy tight trunks and graduating to "show it all" jockstraps, this sweat soaked stunner will make the summer heat seem like Alaska. This match has all the hallmarks of a classic: long held mat holds, suplexes and slams, and lots of hammering each other's body parts with their fists. What sets it apart is just how much these two boys want to shove their junk and their ass in each other's faces! Rob Steel vs new boy Tripp Evans is truly one of those magical matches!