Catalog 4 - Muscle Boys Bring the Heat!
September 11, 2017
Some like it HOT. Catalog 4 definitely represents the absolute hottest and sexiest catalog yet! Our boys love to wrestle and they love to play and this new group of matches delivers it all for our loyal MBW fans. Keep the ice handy because when we turn up the heat, the boys SIZZLE.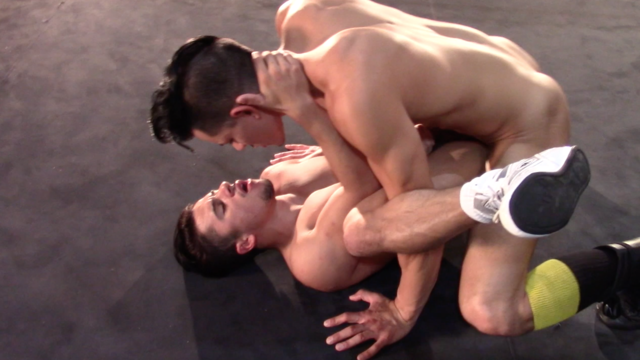 HD
30 min
Pitting two porn faves against each other was an easy choice and they CUM through! Ethan comes out strong with snap mares, elbow drops, ball torture, crabs, slams, racks, and multiple fists to Armond's head. Then Ethan grabs his prize by the hair and his giant dick is ROCK HARD. Armond's mouth is a perfect parking place. There are some hot pro wrestling moves by both but the last 10 minutes Ethan fucks Armond's sculpted bubble butt all over the ring before unleashing his load all over Armond's gorgeous smooth ass.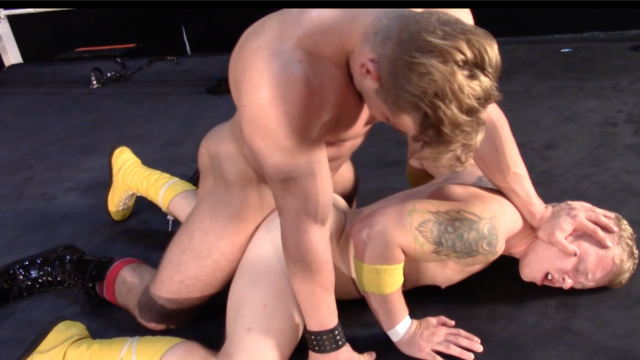 HD
29 min
Two blond boys debut! In the first few seconds Bodybuilder Ryan says to Leo "you can worship me now boy" and Leo starts enjoying Ryan's biceps and pitts -WOOF. Ryan TOWERS over Leo and he delivers tons of ROUGH punches, slams, plexes, powerslams, scissors, and multiple backbreakers. Once Ryan is done TOTALLY dominating Leo it's time to plow the little blond on his back, on his knees, and with his face against the ropes. "You give now, don't you boy?". Yes we do Ryan!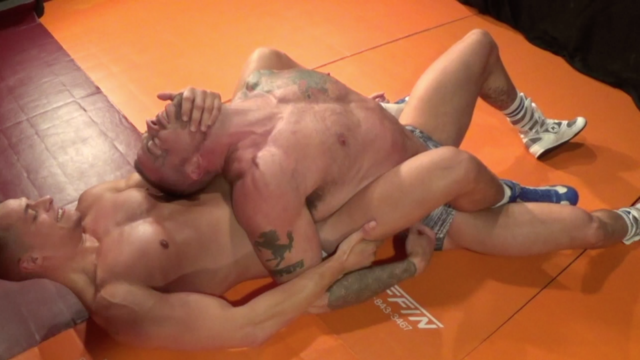 HD
19 min
Muscled bull Sean makes his debut against our bad boy/pretty boy Justin. Justin smartly comes out fast with punches, kisses, ball grabs, scissors, pec smashes, and a punishing boston crab. But never understimate a BULL - Sean nearly decapitates Justin with a clothesline and then starts beating the FUCK outta Justin's belly with stomps and gut punches. Tons of rough back and forth but in the end the Bull wants a prize and plowing Justin's spectacular ass is his rightful claim to victory!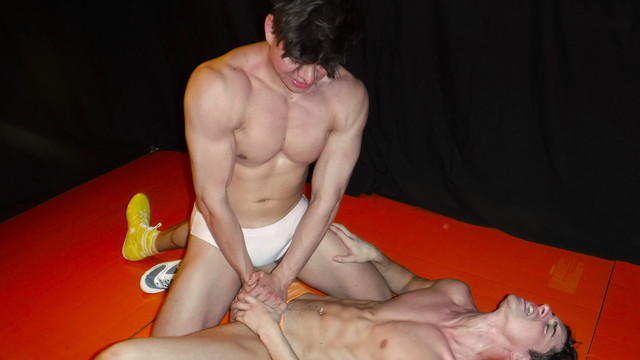 HD
38 min
Dante is already an MBW fan fave and Taylor is a global superstar. In the first seconds Taylor asks "do you wrestle?" and they start making out - HOT! Taylor gets Dante in every sub hold possible and it's very hot to watch this latin stud SUFFER. Taylor is developing into an EXPERT heel but Dante gives it back a TON here. At the end Taylor does what the fans have been dying for : expose Dante's gorgeous smooth ass and have some fun playing with it.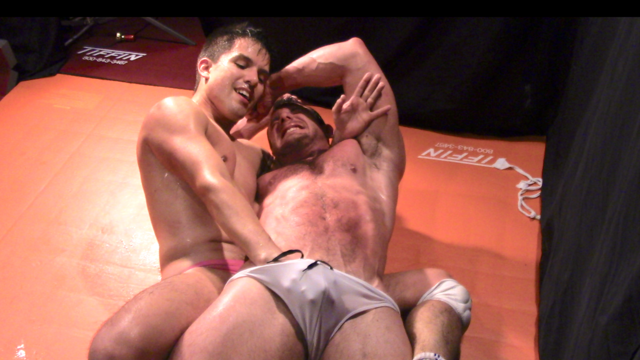 HD
34 min
Bodybuilder Alex Costa flew halfway around the world to take on our Jesse and from the first seconds it's apparent that big Alex is here to beat THE FUCK out of Jesse - After Alex delivers one of the longest and most BRUTAL beatdowns we've ever filmed you might think this is a total squash - HELL no! Jesse sneaks up on Alex and drills a headbutt into his balls. The trunks are pulled off the ass of both of these muscled hunks and smacking them is part of the savage back and forth. If you are into TRULY vicious action you won't find anything more ferocious than this one!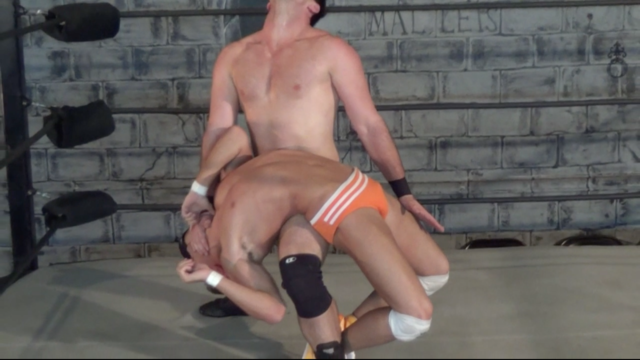 HD
16 min
Logan Cross is one of the sexiest jobber boys ANYWHERE and he has the guts to withstand a VIOLENT beatdown inside the squared circle and take huge bumps over and over! Skilled indy pro wrestler Jeff Sheperd manhandles him all over the ring and you will be amazed at the brutal thrashing. After taking every power move in the book and a tombstone piledriver that literally BOUNCES the boy's head off the mat it becomes apparent that you will NEVER see a tougher jobber take more punishing power moves then our own Logan Cross!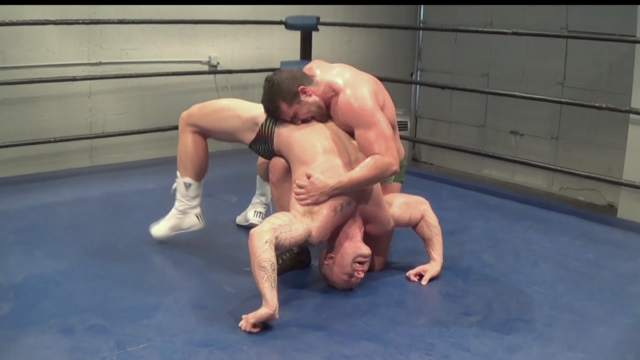 HD
27 min
We are very proud to be the FIRST to showcase Bruno in a ring match! Steve Tanner is a newbie and Bruno knows it and takes advantage right away. Bruno takes apart the big man slowly and with his usual sexy playfulness. Gut punches, slams, choke holds, scissors, crabs, backbreakers, facesits, wedgies, suplexes, nip torture, racks, and camels are all on the menu and Bruno makes a meal of bodybuilder Steve!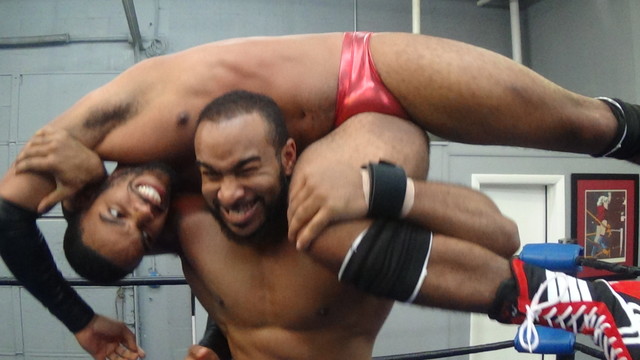 HD
26 min
Our two big men go face to face in the ring at last and WOW is it a barn burner. Both musclebound studs are skilled, strong, and ooze cocky attitude. Nick has a slight weight advantage and he comes out strong with power moves, punches, slams, suplexes, sub holds, and some moves we've never even seen before! Cannon has never lost a bout in MBW and he manages to take over for a bit and gets Nick in a tombstone piledriver (how does he get that massive dude up in the air?!) but even a strong and undefeated stud like Chris (with a Cannon in his trunks) will eventually succumb to the power and brute force of Nick Flex!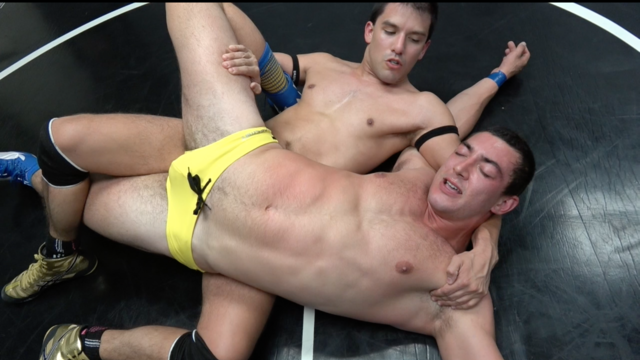 HD
28 min
When Jesse enters the mat room big sexy Luke walks in and says "I'm gonna have fun playing with you" - we are gonna have fun watching you two hot boys go at it Luke! Luke is looking at his most muscled and gorgeous in this vid and both these hot boys start throwing body blows right from the start and LOVE to make out and grope each other's asses too. This is a pure submission match fought hard and sweaty on the mats with lots of groping, grunting, and kissing as well.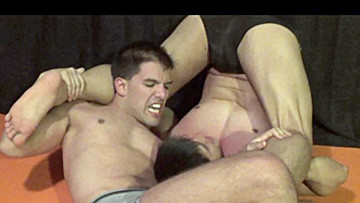 HD
28 min
Fans went crazy for the first two vids of Jesse and Kevin so why not let them do another? This one is all about trying to choke out each other using their legs and biceps. There are multiple headscissors and head locks and tons of red faces, grunting submissions, and sweaty bodies. A HOT back and forth and a hot 3rd take on this continuing rivalry!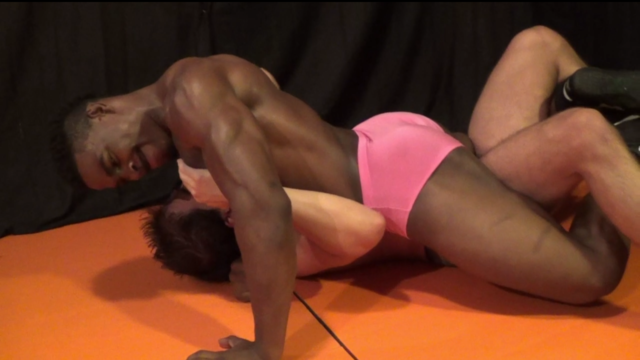 HD
19 min
Tiger faces off against a former foe in Jesse Zane and both guys are all in for a real competitive match in singlets (for a while, until the singlets come off!). Theres a mix of freestyle and submission and hard fought action. Jesse decides to throw some punches Tiger's way and Tiger responds "I didn't know we was hittin" and gives it RIGHT back to the cocky Jesse. Watching these hot boys go full tilt in their sexy trunks is a bonus to an already hot and well fought contest.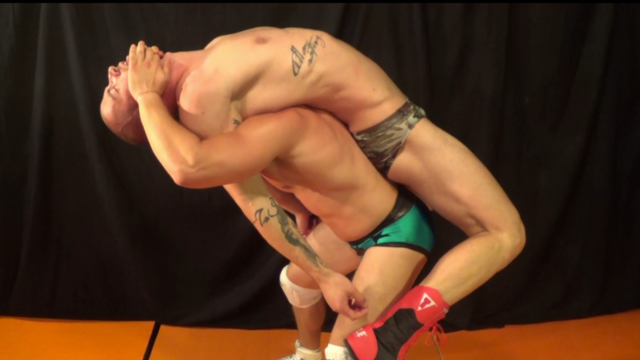 HD
21 min
A re-match between Max and Viktor was specifically requested by the smaller (and totally muscled) Max after Viktor emerged victorious in their first meeting. Max arrives ready with a fully loaded arsenal of weapons and right from the start he pummels big Viktor with everything he's got. After tons of punishment to big Viktor's ripped bod Max realizes the best way to assure victory against a bigger opponent is to put him OUT. He traps Viktor in a long and sexy sleeper and claims his victory with a super hot pose down while stepping on his beaten opponent's chest.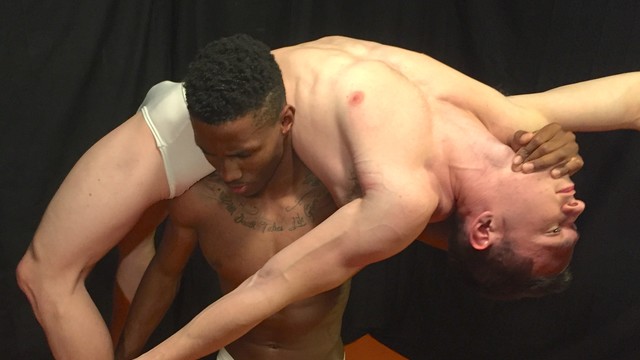 HD
22 min
JT Atlas is fast, flexible and has a ripped rock hard body. Connor is equally ripped and hot but has a real size advantage. Connor has expressed to the CEO that he's sick and tired of his "jobber boy" rep and he sees JT as an opportunity to dominate someone a little smaller than him and maybe rack up a win or two. One problem: not long into it JT declares "know your role jobber" - HOT!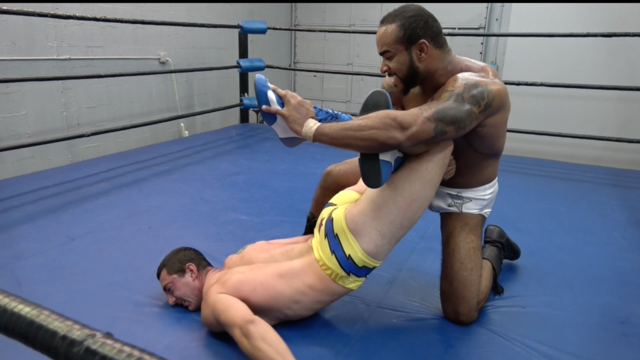 HD
22 min
Big Muscle vs Big Muscle! As many of our MBW fans have expressed Luke Maxwell is fucking HOT. Big Nick Flex is your opponent Luke and Big Nick likes to pummel big boys like YOU. Nick LOVES delivering power moves on smaller guys in the ring. Can he do the same with someone as big as Big Luke? Hell YES he can! Nick turns sexy Luke into his jobber play toy and tosses him around with ease and those power moves are done with AUTHORITY. Stomps, punches, forearms smashes, slams, plexes, mat holds, clotheslines, fists to the head, and MANY many more. Enjoy it fans!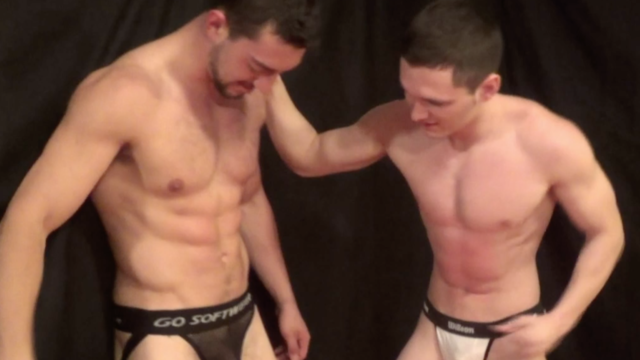 HD
26 min
Yes gut punching fans this is 2 gut punch vids for the price of one! First up is Luke vs Connor. Connor agrees to take most of the heat and from the looks of his bright red abs about 2 minutes in, heat is being taken. Luke has to suffer some shots from Connor too but Luke punches MUCH harder and Connor gets to take the brunt of Luke's agression. Connor's absolutely gorgeous bod and abs looks like perfection and wow does he take a beating. Next is Bruno vs Ryan Donovan. Bruno absolutely PUMMELS Ryan's abs over and OVER! Bruno is perfect for this sort of match because he LOVES to invent new ways to dish it out. Working Ryan's gut from every angle and every position leaves Ryan red, breathless, and spent.