Bruno The Beast
Bruno The Beast Videos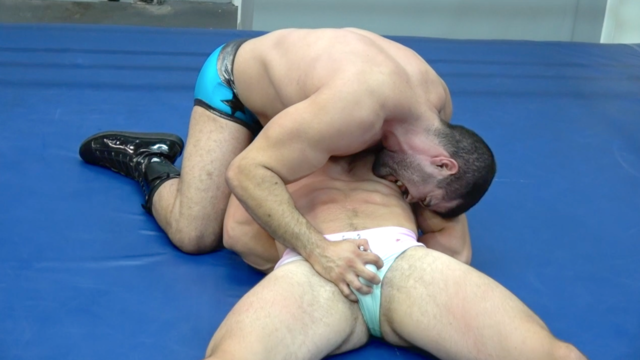 HD
30 min
Luke Maxwell FINALLY returns to MBW and hot damn he looks more built and ripped than ever! His muscled ass in pretty pink trunks and pro boots is stunning inside the ring. Bruno the Beast also returns to the fold and he makes the most of it. At the start both boys are checking out each other's gear and groping each other's bodies. Bruno of course can't resist playing with Luke's delectable nipples and flirting with this handsome stud (before he starts hammering his gut in the turnbuckle!). Once the action subsides the two muscled studs are in the center of the ring on top of each other and kissing. Is there any better way to end a hot pro wrestling match?!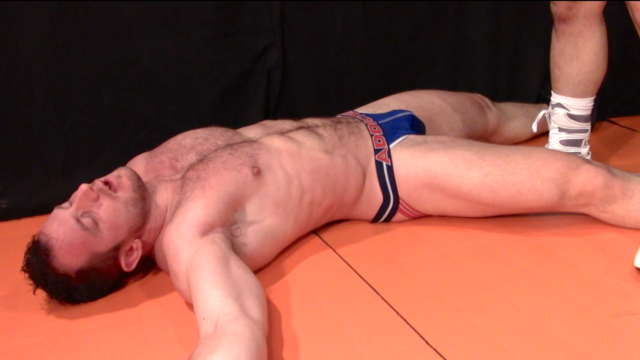 HD
40 min
Beast vs Beast! Bruno literally beats the CRAP out of Alex in this one. The trunks come off before you can say "bodyslam" and Alex's god like hairy body and giant muscle ass clearly turn on twisted Bruno!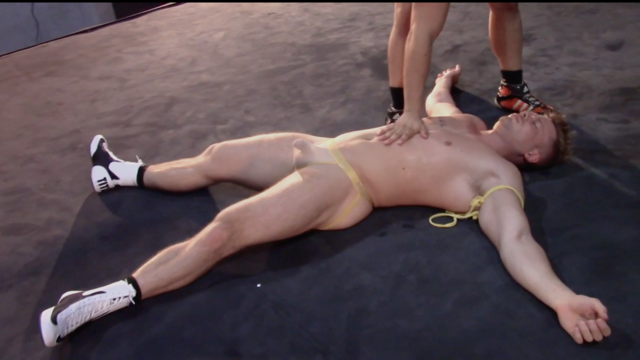 HD
37 min
Ryan's huge thick muscles and ripped abs are a feast for Bruno the Beasst right from the start of this long ring match. Ryan's thickness is all muscle and he's cut like a greek god and knows exactly how to use it to over power stocky Bruno. These boys utilize the ring beautifully and during the 2nd half of the match Ryan is stripped down to a see through jock strap that shows off ridiculous shelf ass!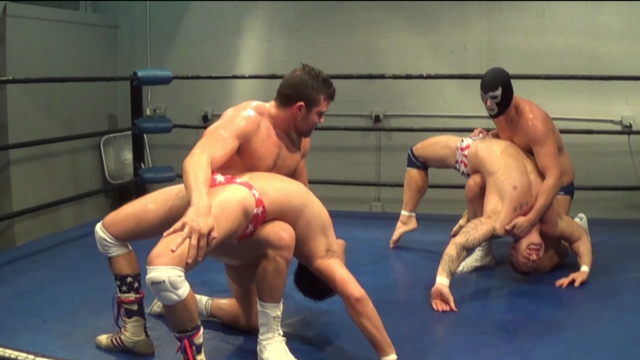 HD
24 min
First ever TAG TEAM! Both Steve and Jesse equally take their beatings and the ring allows Bruno and Bruiser to really toss around these boys with abandon! Jake gets caught in a hangman, suspended surfboard, and plenty of suplexes. Steve gets DRILLED with a piledriver, gets bent in half with an OTK backbreaker, and suffers really HOT in a sleeper! In the end our two heels revel in their conquests and double team the jobbers!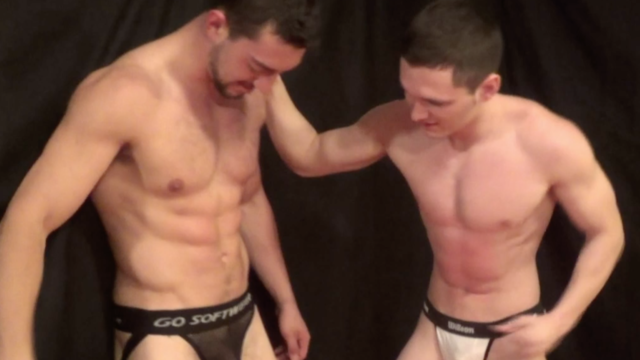 HD
26 min
Yes gut punching fans this is 2 gut punch vids for the price of one! First up is Luke vs Connor. Connor agrees to take most of the heat and from the looks of his bright red abs about 2 minutes in, heat is being taken. Luke has to suffer some shots from Connor too but Luke punches MUCH harder and Connor gets to take the brunt of Luke's agression. Connor's absolutely gorgeous bod and abs looks like perfection and wow does he take a beating. Next is Bruno vs Ryan Donovan. Bruno absolutely PUMMELS Ryan's abs over and OVER! Bruno is perfect for this sort of match because he LOVES to invent new ways to dish it out. Working Ryan's gut from every angle and every position leaves Ryan red, breathless, and spent.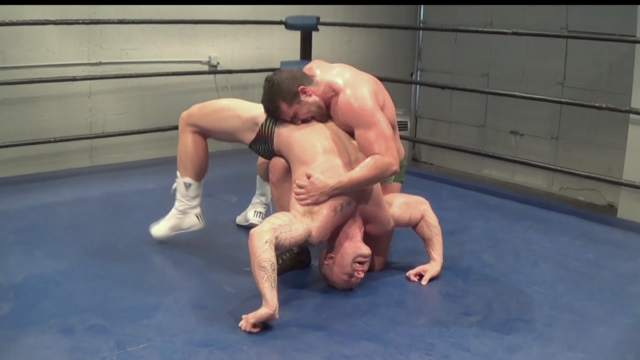 HD
27 min
We are very proud to be the FIRST to showcase Bruno in a ring match! Steve Tanner is a newbie and Bruno knows it and takes advantage right away. Bruno takes apart the big man slowly and with his usual sexy playfulness. Gut punches, slams, choke holds, scissors, crabs, backbreakers, facesits, wedgies, suplexes, nip torture, racks, and camels are all on the menu and Bruno makes a meal of bodybuilder Steve!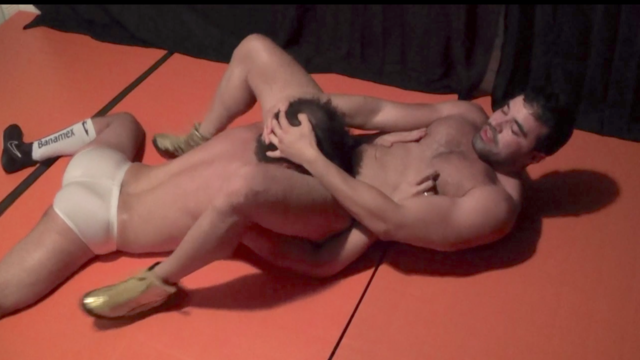 HD
45 min
YES this match is 45 minutes long and WOW what a barn burner! Both these MBW vets start out in singlets and Jesse's package looks SO big inside that white singlet it's almost criminal (and that's before the action starts).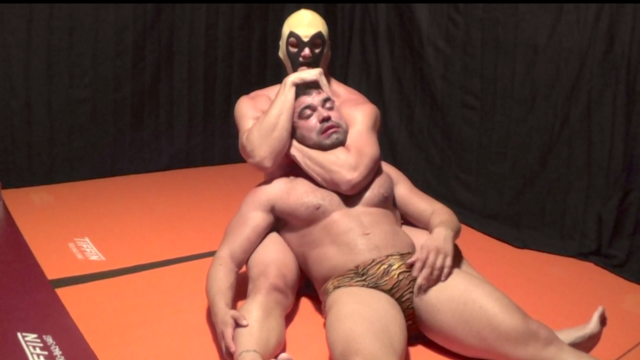 HD
27 min
Who is that masked man? This is a Bruno vs Bruiser ball torture SLUG FEST. Maybe wrestling fans can figure out who the Bruiser is after seeing his bare ass exposed by Bruno's kinky side. But Bruno may have more than he bargained for because the muscled Bruiser certainly lives up to his name.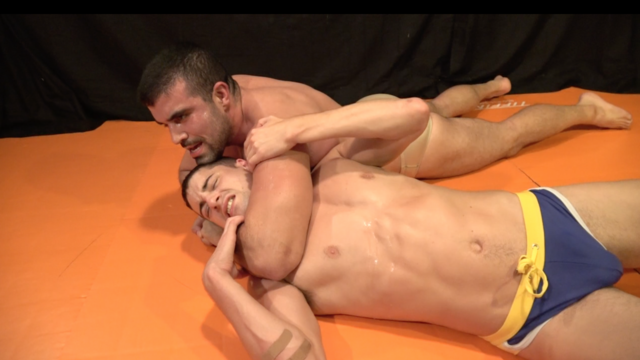 HD
32 min
Bruno the Beast returns! And he's out to prove he's the muscled heel we always knew he was. Turns out our exclusive ripped Muscle Boy Taylor Reign is the perfect suffering jobber for Bruno to beat the crap out of.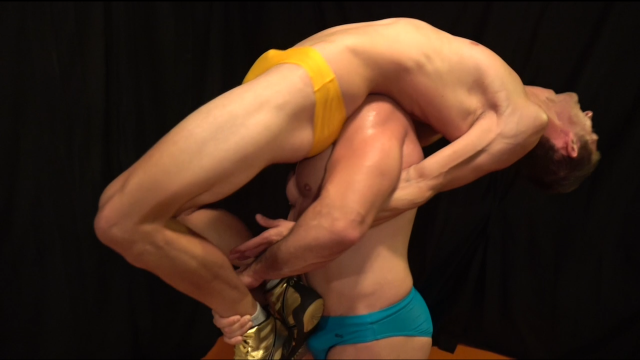 HD
28 min
THIS is the beast that we know. Muscle thick Bruno dominates lean and ripped Ryan throughout this one. Shoulder blocks, suplexes, pec/nips claws, flexing, gut punching, surfboard...