Catalog 25 - Choke Him Out!
March 14, 2021
Following the overwhelming success of our ball busting catalog, the Muscle Boys are looking to finish the job! Is there any more dominating way to finish your opponent then choking him the fuck OUT? Chokes and trash talk are front and center in Catalog 25 and so is boy toy newbie Tyson Carter who steps into the ring with Greek god hearthrob Roger Atlas! After some time off JT Atlas is back and MBW superstars Taylor Reign and Blake Hunter also return. The fast paced and action packed catalog is fun, furious, and sexy as hell!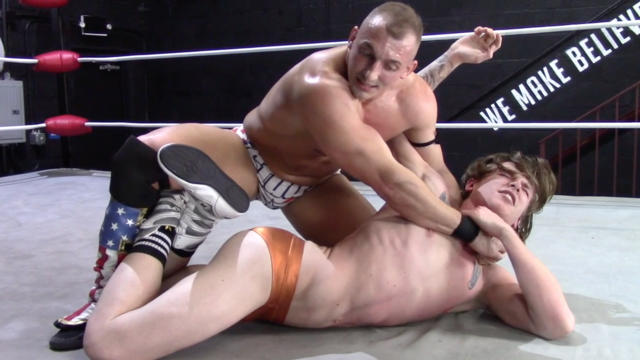 HD
26 min
When these two meet up in the ring, the constantly thrashing bodies will have our fans dripping with delight. Roger toys with the newbie pretty boy for some of it but the way he stomps, slams and tortures him you'd think he wants to take him home and mount him over his fireplace. Ty is new to MBW and we have high hopes for him in the future but this hair flying, all out whipping is ALL Roger Atlas. We know our fans will eat up these spectacular studs and come back for seconds!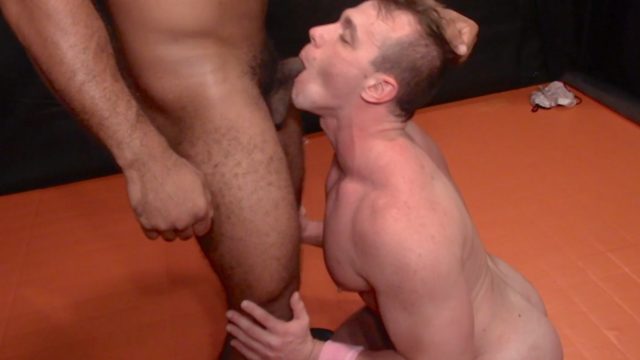 HD
33 min
Blake Hunter's much talked about giant hard on seems only to rage when he is getting the shit kicked out of him. This erotic matchup with Nick Flex proves that theory! Blake is given the ass whupping he clearly craves and he gets to have Nick's cock in his mouth for extra pleasure. This is the most erotic match Nick has ever participated in. Seeing Blake's giant cock packed into his pink pro wrestling trunks we can clearly see why Nick is so turned on. These big men are REALLY into each other but that doesn't prevent Nick from smacking Blake so much that most of his body is beat red by the time it's over.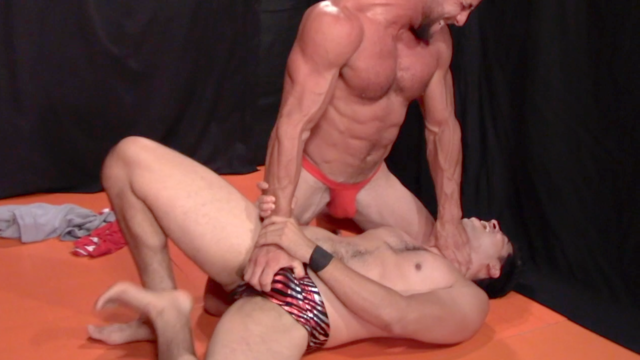 HD
26 min
When Cash and Lobo enter the MBW mat room, Cash thinks Lobo must be in the wrong place. After a cheap low blow, Lobo takes over the mat room and finally leaves his smirky nice guy persona behind! Wrong place indeed. What follows is the unlikely domination of Cash by the sneaky and athletic Lobo. After some vicious chokes and ball grabs it's clear Lobo wants to show the fans that he can hang with the bodybuilders and wow does he impress here! Chokes and low-blows are flying back and forth between these two boys and toward the end it is anybody's guess who will come on on top!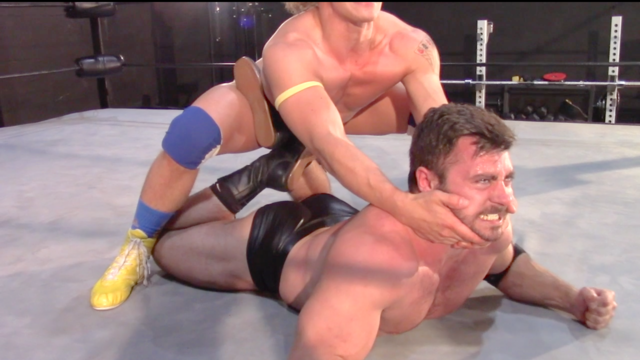 HD
25 min
Every time we see Derek Bolt do a double bicep flex while straddling Austin Tyler we are convinced that somewhere a gay man just fainted. This guy is so built and so hot his sweat could be sold for the price of gold. Going up against an experienced pro wrestler like Austin, Bolt is out to prove he can wrestle pro like the best of them. When he takes over the bout in the center of the ring, the chokes and sub holds he puts on Bolt are much sexier and rougher than we've seen previously from Austin. He's gonna go rough and he going to dish it out on Bolt! This is true old school pro wrestling with a stiff edge that we know our fans love.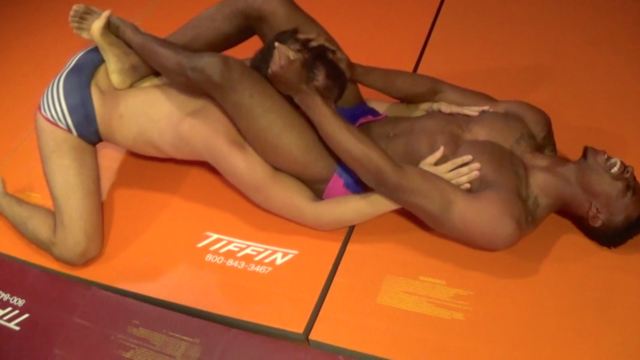 HD
25 min
Jesse Zane is one of the best mat wrestlers on the MBW roster. Here he locks up with someone who matches him in size and tenacity. JT Atlas is a sexy cutie with a ripped body, perky butt, and never say die attitude. This will be a mostly submission match with lots of long mat holds and mucho sweaty and humpy frottage! Grabbing and torturing each others balls and cock can be a fun and clever way to get an advantage in a private match - and these two go at it as if no one's watching! The action is intense, the boys are sexy as fuck, and the groping will tease you until you can't take it anymore!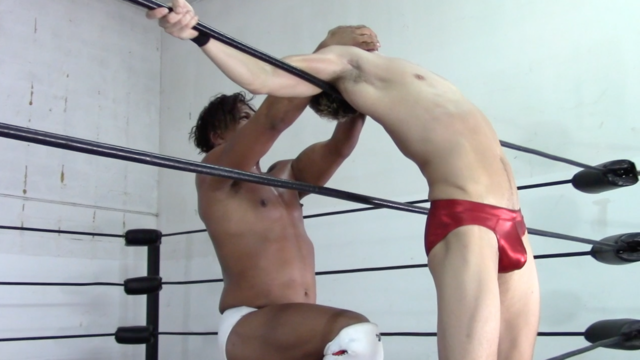 HD
27 min
These two seasoned pro's put on quite a show and trust us fans they do NOT go easy on each other! Taylor is a ring master and he is facing off a worthy and technically skilled pro wrestler in Gabe Steel. All your fave pro action is right here: suplexes, slams, brawling, and rope work. The double fucking piledriver at the end will make your bones ache and your hard-ons twitch. And for extra measure Gabe leaves Taylor hanging on the ropes for the ultimate twink punishment! Two great wrestles, two hot muscle boys, and tons of great action.