Catalog 40 - Muscle + Play
July 13, 2023
Muscle + Play = HOT. The Muscle Boys are feeling the heat of summer on the mats and in the ring. Along with some great wrestling action this catalog features our usual sexy mix of wrestling, groping, kissing, sucking and a whole lot of fucking. Fan fave Luke Maxwell is back, whose vid vs Jesse Zane we found in the vault. Also, Tank Davis debuts here and he's definitely a TANK who has natural wrestling instincts along with a killer thick body (and cock). Come play with us.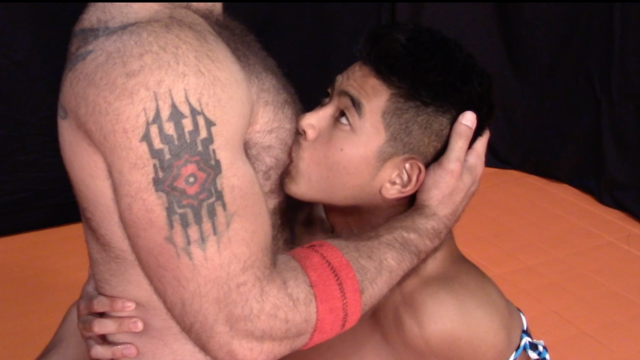 HD
28 min
Lucas Leon is a long time pro wrestling fan and in this smoking hot match vs Luke Truong he really breaks out of his shell. Watching him perfect some truly rough moves is a pleasure to watch. Meanwhile where has "Truong the Heel" been all our lives?! Luke must sense he needs to bring out the big moves in order to overpower the taller and more muscled Lucas. In the end, one of these two jobbers is gonna TOP the other and the bottom might not be who you think it is!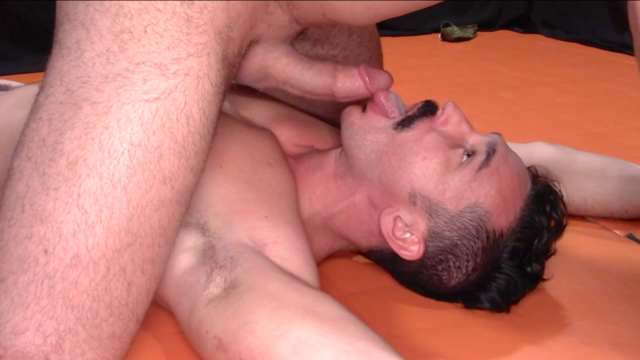 HD
43 min
Tank has a beefy cock, a beefy body and one hell of a beefy attitude. Hearing him grunt, snarl and woof his way around the mat room could get anyone hard. He jerks and thumps and punches his way through Evan and eventually decides to sit on Evan's face (what better way to make him immobile?). Tanks thighs are the size of a SUV and when he wraps them around Evan's head until he almost disappears. He also pounds Evan every which way from Sunday. From the sounds of Evan's moans, he is having the time of his life.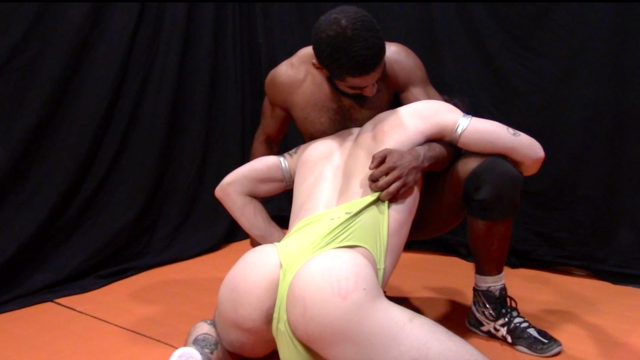 HD
36 min
We think Ty has invented a new style of wrestling; Sensual squashing? Sexy combat? Mack is jazzed up and turned on by Ty's unique blend of wrestling and sex because the look on his face tells us a thousand words. Mack is jazzed up and turned on by Ty's unique blend of wrestling and sex because the look on his face tells us a thousand words. Then the ball torture begins! Punching and tapping Mack's junk seems to turn Ty on even more and we know fans will love this vid from the first second to the last.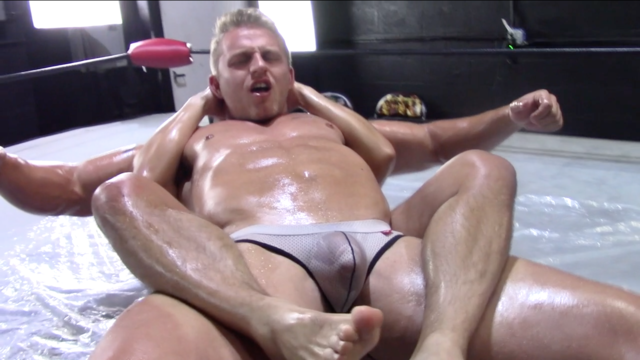 HD
27 min
Iceman's thickly muscled body never looks better then when it is dripping in oil. The slow and sensual application of the oil is so hot but Iceman isn't here just to stroke Jesse's body. Jesse does spend quite a bit of time with his hands all over Iceman. Iceman is also here to throw big power moves at the boy that is half his size. Jesse tries to use his considerable wrestling knowledge to get Iceman in some hot holds but Iceman is a monster of muscle and he doesn't plan on losing. The sexy scissors/sleeper combo he uses to put Jesse out is enough to make you want to oil yourself up and take on all cummers.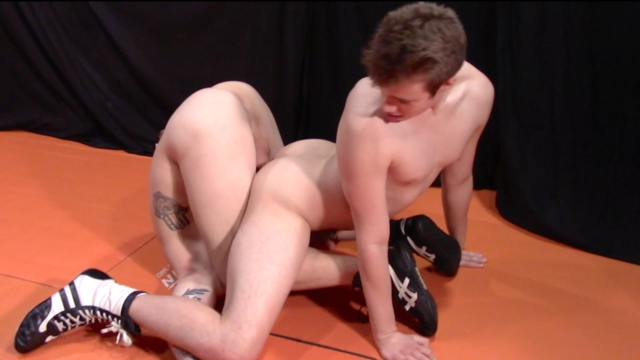 HD
36 min
Aiden has proven himself to be a skilled wrestler but Adam Awbride isn't in the mood to wrestle. This matchup is a lot more sex than wrestling and we are REALLY ok with that. To be sure there is a bit of hot grappling here but these boys want to get their cocks in each other's mouths faster than you can say fireman's carry. And there is plenty of ass railing to satisfy any porn boy obsession. If your hard on is raging after all the wrestling in this catalog, grab this one quick and we guarantee it will help you blow your load.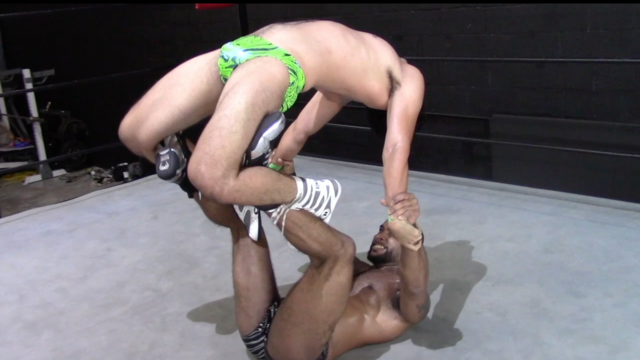 HD
28 min
We figured there had to be SOMEONE out there who could give Nick Flex a real fight in the ring. Lobo Gris rising up for that honor was not on our bingo card for 2023 but damn is this a great surprise! Not many MBW wrestlers can claim to have gone toe to toe with Nick Flex and survive but Lobo does that and a whole lot more. Lobo will have to endure a barrage of rough punishment but nothing will prepare you for the incredible suspended surfboard Nick traps Lobo in. This is great pro wrestling all the way around and we know the fans will absolutely LOVE it.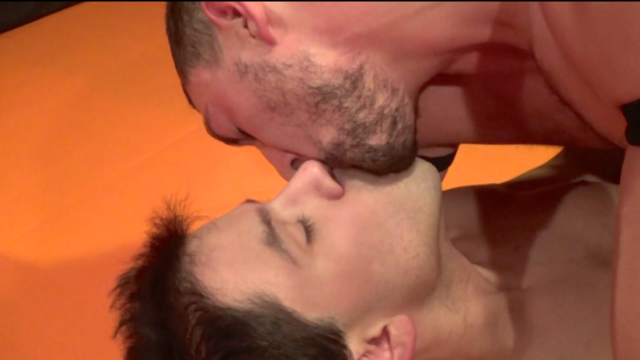 HD
23 min
This is a re-match and this one is definitely more sexy and playful than round 1. Luke seems determined to make out and group young Jesse and Jesse is all in. Whether Luke is riding Jesse's face with his trunks or asking Jesse "don't forget about my nipples jobber", clearly a fun time is being had by both boys. Luke mostly dominates this one (we aren't complaining) and he gets Jesse is an awesome rack and a severe camel. After nailing Jesse in one of the best tombstone piledrivers ever, Luke takes the opportunity for a lengthy makeup and groping session - we missed you Luke!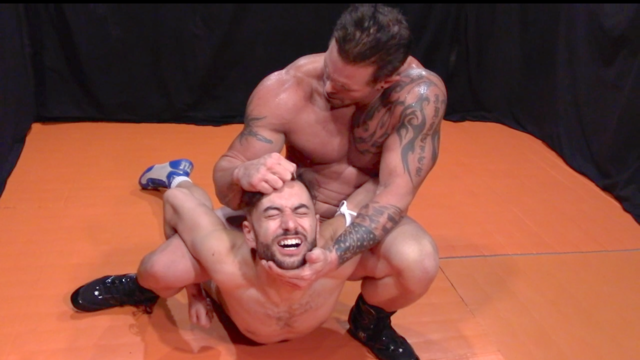 HD
27 min
Obviously Joey Nux is gonna pummel, slam, hammer and humiliate Jax. Throughout this one sided squash Joey shows off his considerable pro wrestling skills and his considerably jacked body. He's never looked better and Jax is looking ripped as well. We always knew Joey Nux had the power and talent to put on a show but this match brings it to another level! He throws everything he has at Jax and barely breaks a sweat. The bulldog finisher at the end is one of the best of it's kind ever executed in the matroom. If you are hankering for one of the hottest one sided beat downs you will ever witness then this one is for YOU!