Cash Kellogg
Cash Kellogg Videos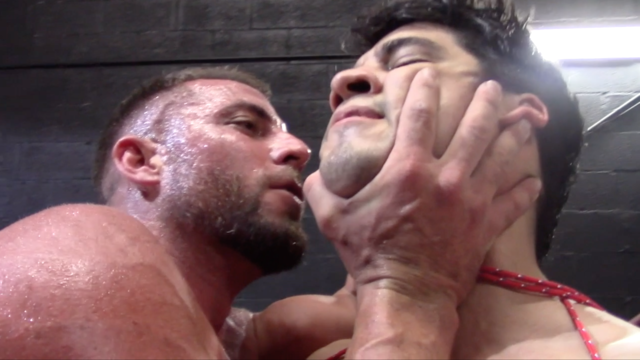 HD
24 min
If you like your 3ways VICIOUS then park your aggression right here boys. This is a truly ROUGH and nasty video and Lobo is absolutely humiliated and WRECKED at the hands of Cash and Gunnar. It is a slow, methodical and devious destruction like nothing we have ever released. It pushes the edges of danger several times and Lobo is the lucky boy that gets to suffer this once in a lifetime humiliation. Lobo is brought to his knees and is hog-tied and helpless. There couldn't be a more fitting or hotter ending.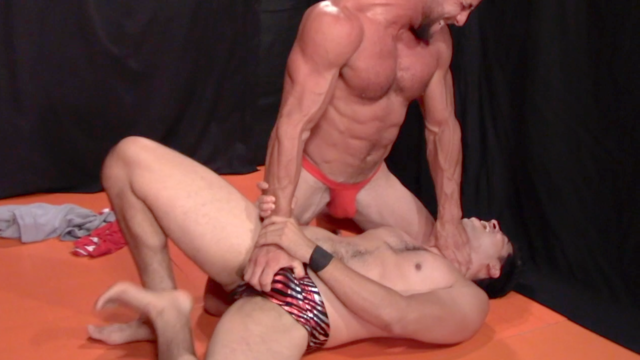 HD
26 min
When Cash and Lobo enter the MBW mat room, Cash thinks Lobo must be in the wrong place. After a cheap low blow, Lobo takes over the mat room and finally leaves his smirky nice guy persona behind! Wrong place indeed. What follows is the unlikely domination of Cash by the sneaky and athletic Lobo. After some vicious chokes and ball grabs it's clear Lobo wants to show the fans that he can hang with the bodybuilders and wow does he impress here! Chokes and low-blows are flying back and forth between these two boys and toward the end it is anybody's guess who will come on on top!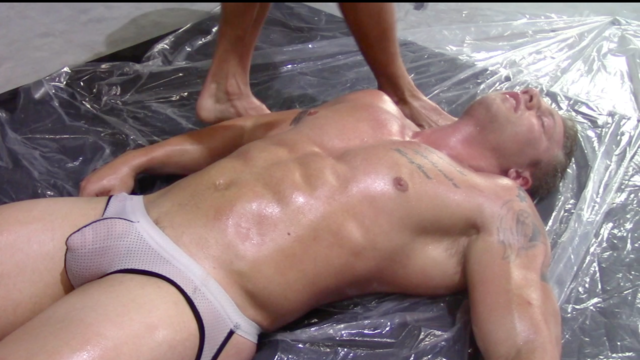 HD
24 min
Oiled up and ready! There is no better way to intoduce MBW fans to Iceman and Cash then to oil them up and put them in VERY revealing gear. Cash is in see-through baby blue trunks and Iceman is in a see-through mesh jockstrap! Slathered in oil both of these bodybuilders reveal every contour both in the front and in back. The intense stare down at the beginning of this match is enough to make your jockstrap snap.