Catalog 9 - The Boys Muscle Up!
August 09, 2018
Turn up the volume! Crank it to 11! However you want to say it the new MBW catalog is a huge step up in sheer muscle and hot wrestling action.  Four new boys make their debut and with the arrival of a superstar like Derek Bolt MBW will never be the same! In several matches our boys are barefoot and ready for action. Enjoy it all fans: the muscle, the wrestling, the feet, the sweat, the attitude, the hard ons, the naked play - and the hot fucking!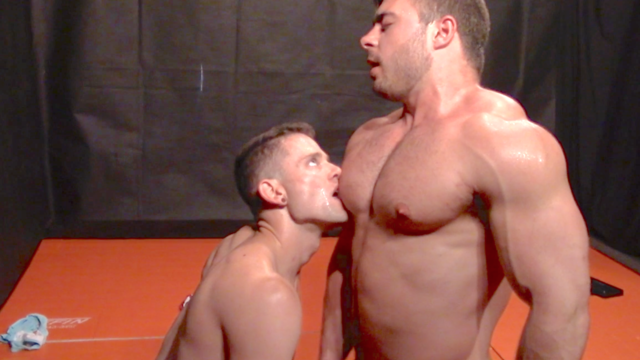 HD
48 min
Need more MUSCLE? MBW is pumped to have bodybuilding superstar Derek Bolt to kick ass and pound boys! Quin Quire is also new to MBW -he's tall, gorgeous, and with bubble ass. And both these hunks know how to WRESTLE! Barefoot Quin manages to take control a few times but Derek's sheer power and thick muscle are too much for the shredded gymnast. This match is almost an hour and after the sweaty combat Derek slaughters Quin's magnificent ass balls DEEP in multiple positions!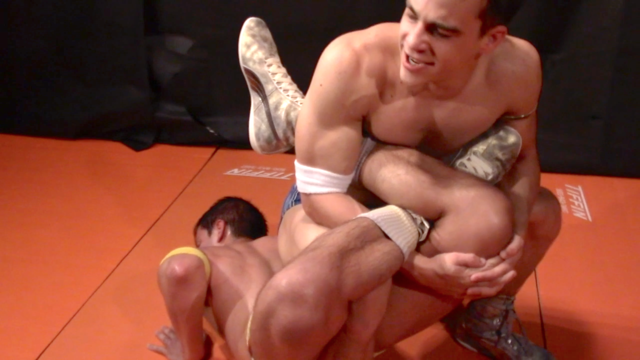 HD
36 min
Welcome to MBW Joey McCoy! This kid is SO hot, SO skilled, and SO damn tough! Our fans will fall off the sofa when they see how incredible this VERY long and sweaty match is. Both of these punks have cocky attitudes and muscled butts to behold (in tiny speedos!). This one is a back and forth brawl that incorporates every slam, hold, and technical wrestling move in the entire wrestling canon!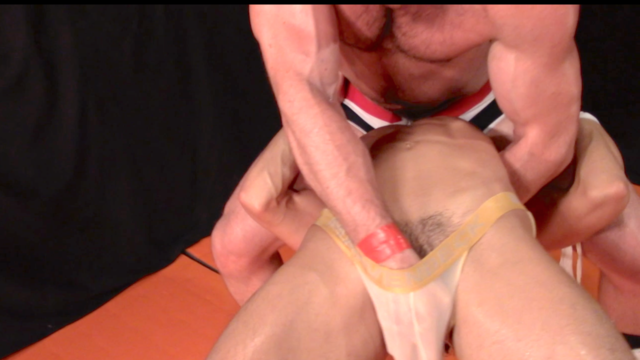 HD
27 min
We put two of our hottest Muscle Boys in sexy gear and let them go at it in the mat room! When they are not making out and humping, Alex and Ethan are drilling each other with gut shots, bodyslams, and piledrivers. Alex powers through most of it but Ethan doesn't roll over for Alex and get some good licks in! He ends up in a see through jock strap and Alex can't resist stroking Ethan's junk in between giving him the walloping of a lifetime!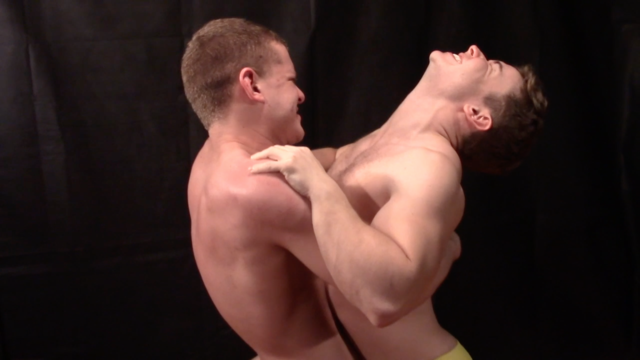 HD
42 min
How bout a hot sweaty wrestling match and then a flip fuck? Gabriel and Ian say YES! And do it BAREFOOT. In between the playful wrestling these two can't seem to take their hands off each other's junk or go 1 minute without thrusting their tongues down each other's throats. You will flip over this flip fuck fest. And did we mention both end up on their backs AND their bellies!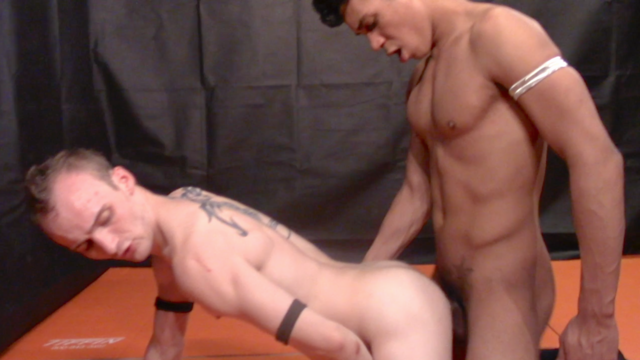 HD
32 min
Santi has the goods on Corey for most of this match and he LAYS into him with ball torture, ab punches, sub holds, and punishing slams. Corey is stripped to a black jockstrap and Santi keeps up the beating. Santi's MASSIVE cock goes beautifully down Corey's throat. Corey artfully takes Santi's dick in his ass too! Squash, hump, pump, and dump - HOT!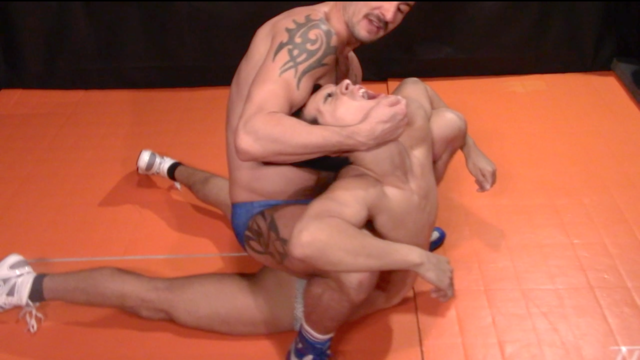 HD
28 min
Aaron Perez is a sexy combo of Jesse Zane and Quin Quire. He is the most flexible wrestler on the roster so who better than Daddy stud Sean Maygers to stretch out, mangle, pummel, and fuck our new boy?! After the hot squash Sean uses his gigantic dick to drill Aaron's bubble ass and then exploads his load all over it!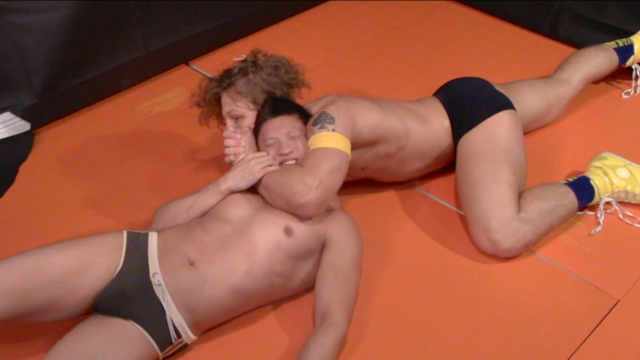 HD
25 min
Jessie Lee is a sculpted muscle stud and he's a JOBBER. And we love watching him get destroyed! Austin takes full control and never lets up. He batters the fuck out of Jessie - raining stomps, punches, slams, and powerful sub holds on the helpless jobber meat. This nasty assault includes a rack, choke holds, a sexy sleeper, and a vicious neckbreaker! How does Jessie get up from THAT?!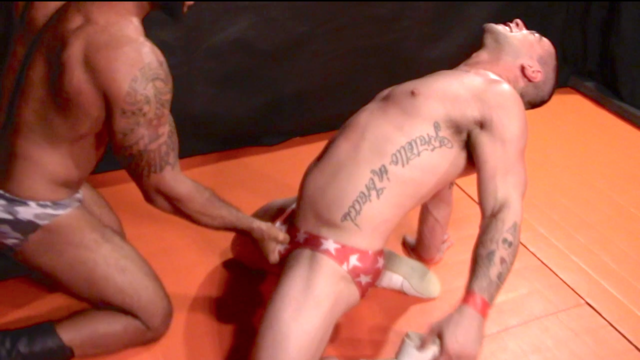 HD
29 min
This VERY long back and forth match is a dirty brawl that seems personal to these gorgeous hunks. You would think Nick would power through cocky Aspen and he does. But hold up! Aspen surprises the big man and knocks him off his feet several times. In fact, Aspen gives Nick the most punishment he's EVER taken in MBW! Nick ain't new here and he won't go down without a FIGHT!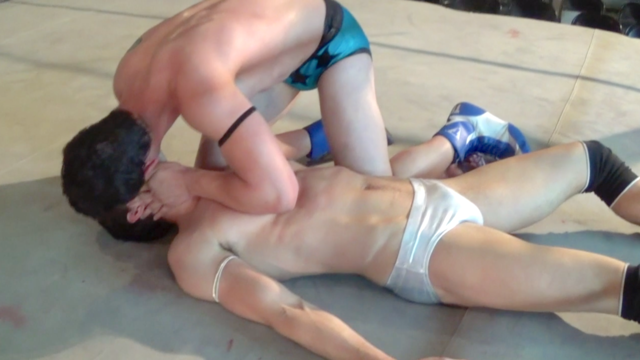 HD
18 min
Is there anything hotter than a pro wrestling match in the ring with pro gear and two hot babyfaces? One thing is certain: shiny silver trunks NEVER looks so hot as they do on Taylor Reign! Luke LOVES dominating in the ring with suplexes, slams and racks and he uses the whole arsenal in this thumping. Taylor is irresistible so Luke mounts him, humps him and kisses him in between beating the shit out of him. This is a textbook pro wrestling whipping!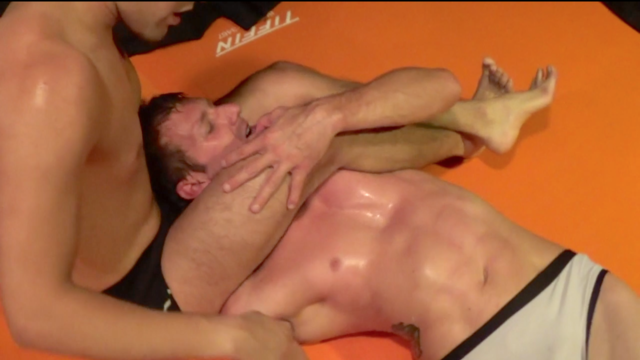 HD
26 min
Ryan is BACK! And he's in a sexy barefoot match and see through white trunks! Submission wrestling turns Ryan the fuck ON and Jesse's ass is HIGH and TIGHT in snug fitting square cuts. These boys go at it and the holds are real and fierce. Check out Ryan's beat red torso in the trailer! If you love head scissors, spladles, hard ons, and flop sweat this one is for you!