Ethan Slade
Ethan Slade Videos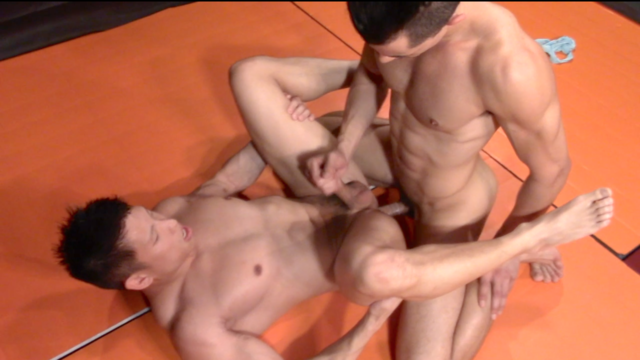 HD
38 min
This is what happens when you put two smooth muscled jobber boys in see through skimpy trunks and let them beat the shit out of each other! The barely there gear doesn't stay on long either. Naked camel Clutch! Naked rack! Naked spladle!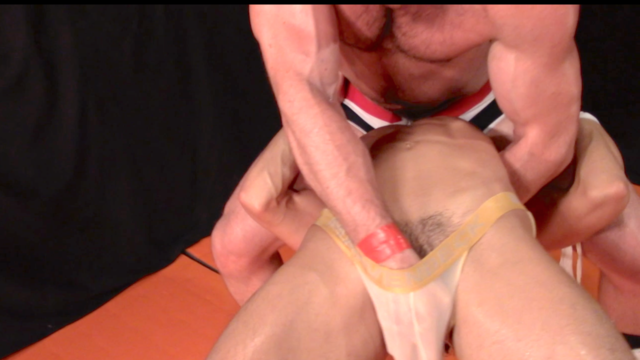 HD
27 min
We put two of our hottest Muscle Boys in sexy gear and let them go at it in the mat room! When they are not making out and humping, Alex and Ethan are drilling each other with gut shots, bodyslams, and piledrivers. Alex powers through most of it but Ethan doesn't roll over for Alex and get some good licks in! He ends up in a see through jock strap and Alex can't resist stroking Ethan's junk in between giving him the walloping of a lifetime!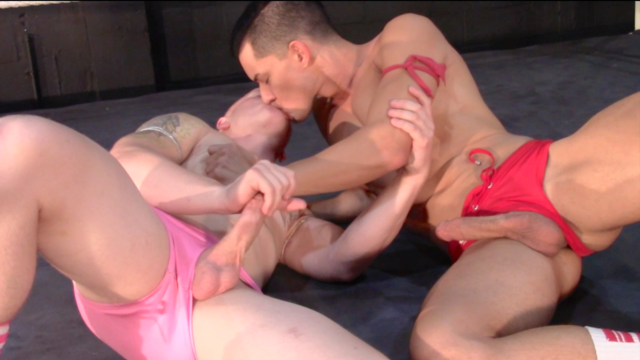 HD
32 min
Ethan and Leo make suffering look SO damn HOT! A ball grabbing contest, surfboards, bodyslams, sub holds, and tons of turnbuckle punishment. After the ROUGH back and forth it's time for the boys to take turns face fucking each other!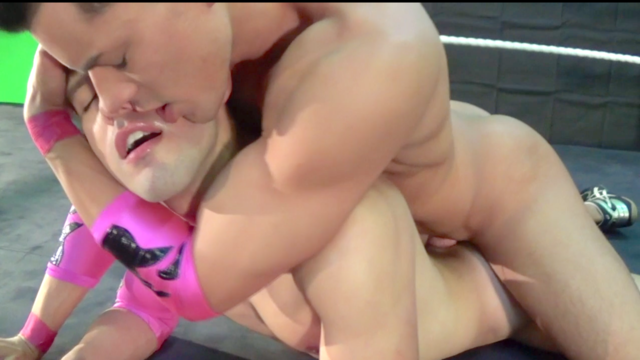 HD
40 min
This 40 minute bout in the ring is a re-match of our best selling mat room bout between our two most popular wrestlers Jesse and Ethan! These boys are REALLY pumped up to be going at it again and having an all out battle inside the ring makes it even HOTTER. In the end, Zane decides to blow his cum all over Ethan's ripped abs and Ethan humps Jesse's ass.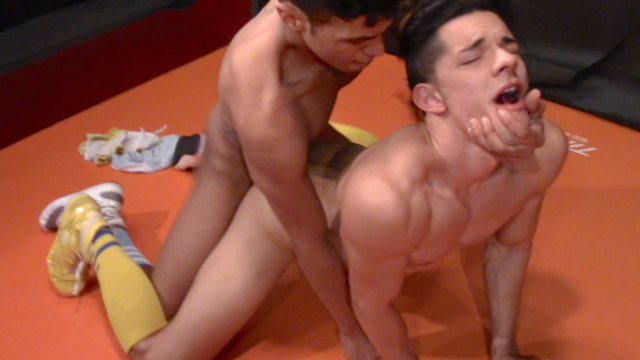 HD
32 min
Santiago is a tall lean hottie who is INTO wrestling! His first MBW match is with ripped superstar Ethan Slade and these two lay into each other with punches, stomps, slams, kissing, and TONS of hot mat holds. After the back and forth battle these two strip down and go full erotic! Ethan's muscle ass has never looked better and you will love watching it get pounded by a giant dick in multiple positions.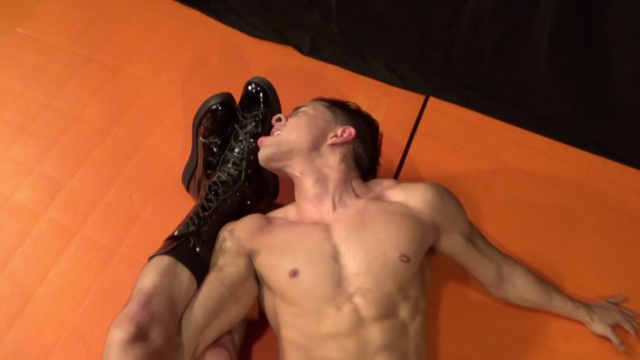 HD
24 min
Dante transforms into a bad ass heel here with a barrage of bearhugs, bodyslams, scissors, and rough gut slugs - he sits on Ethan's face for good measure. Nobody suffers as sexy as Ethan and this video proves it! When Ethan makes his comeback he enjoys Dante's body and makes out with him. Dante finishes the ripped superstar with a NASTY bow and arrow.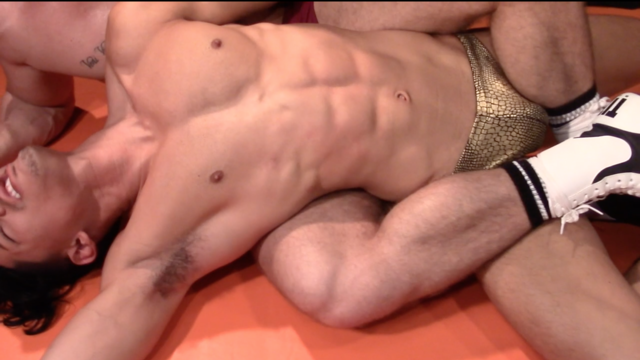 HD
28 min
What could be better than when Ethan and Ryan strip off their gear and Ethan strokes his huge dick and spunks a big load all over Ryan's giant muscled white ass?! Throughout this match bodybuilder Ryan slowly batters Ethan's body and spirit with gut punches, ball grabs, camels, scissors, suplexes, bodyslams, ball grabs, and of course kisses! Ryan might have the biggest ass in the biz but Ethan has that can do spirit and 8 pack abs that look like an over sized washboard. Fans will love watching them get savagely hammered.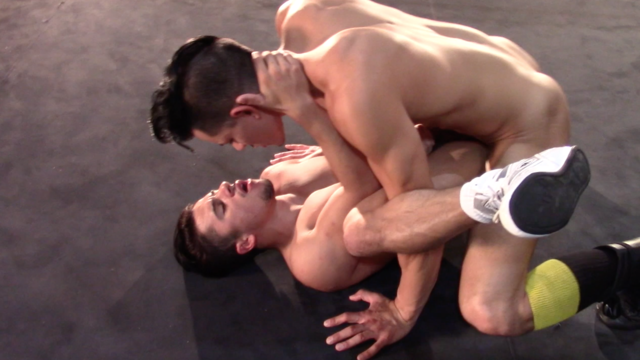 HD
30 min
Pitting two porn faves against each other was an easy choice and they CUM through! Ethan comes out strong with snap mares, elbow drops, ball torture, crabs, slams, racks, and multiple fists to Armond's head. Then Ethan grabs his prize by the hair and his giant dick is ROCK HARD. Armond's mouth is a perfect parking place. There are some hot pro wrestling moves by both but the last 10 minutes Ethan fucks Armond's sculpted bubble butt all over the ring before unleashing his load all over Armond's gorgeous smooth ass.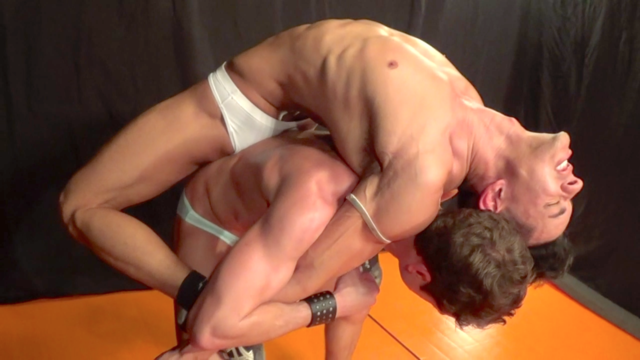 HD
38 min
When you look at tall, ripped, and gorgeous Taylor you might think he's just another hot young pretty boy. This match vs equally ripped Ethan shows the world what we at MBW knew all along: Taylor is a kinky dom bad ass and likes to play ROUGH. And loves erotic playtime on the mats with Ethan!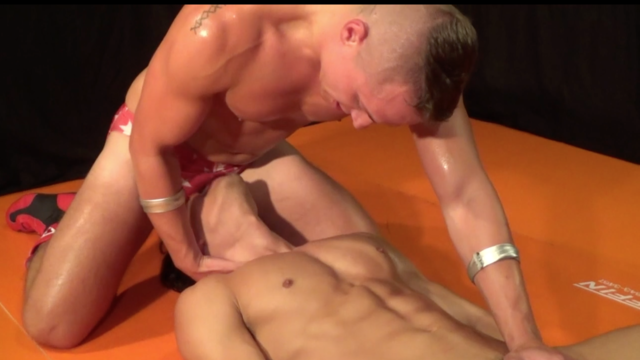 HD
38 min
Superstar matchup! Ripped Ethan gets pummeled so rough by our hot new exclusive Justin Powers that we thought at some point he might stop the match - instead he keeps cumming back for more. Ethan has been described as having "the best ass on the internet" and he shows off that perfectly sculptured bubble butt throughout this erotic play fest - but damn his big hard dick doesn't disappoint too! He also LOVES to arch his back when on his knees servicing the superior wrestler Justin - what better way to show off his muscled back and thick legs and ass?