Catalog 37 - STIFF
January 26, 2023
Who doesn't love a stiff one? From the looks of the boners many of our wrestlers are sporting under their trunks in Catalog 37, they sure do like a good stiff match with a raging hard on to boot! (Speaking of boots, many boots will stomp those hard ons, FYI). "Stiff" is a term pro wrestlers use to describe an opponent who is coming at you too rough (sounds like our kinda guy). This catalog will heat up your January with a plethora of all out STIFF action:  trunks OFF, asses UP, and cocks HARD. And most of all STIFF.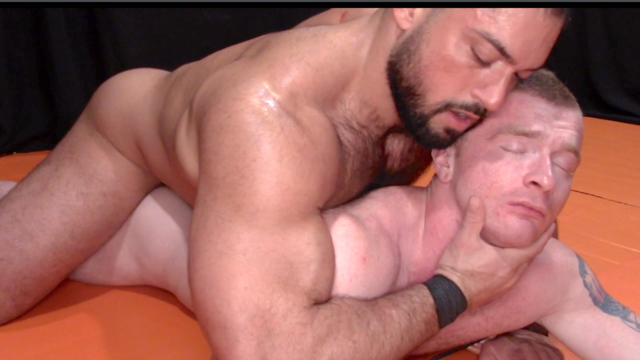 HD
32 min
Monstah Mike sure is a monster of muscle, attitude, and brute force. In his first video he bursts onto the MBW scene like a force of nature and the MBW boys are lining up to go against him! Mike has wrestling skill, an angry chip on his shoulder. It's a slow but all out destruction that will have you begging for more and shooting all over yourself. Mike is THAT good and he is without a doubt the new SUPERSTAR at MBW!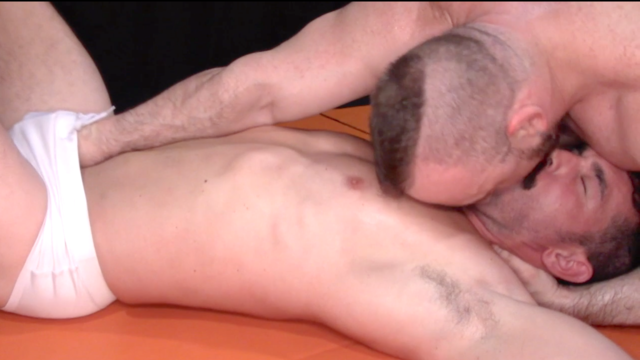 HD
44 min
This is the ULTIMATE matchup of opposites, THICK, dom, and rough Pup Bandit goes against tall, lean, and proud jobber Evan Sterling. He also is giving Evan a stiff dose of ball torture, chops to his chest, and some HOT nose to nose choke holds! The choke hold is always prominent on Pup's agenda - he also is obsessed with Evan's creamy white bubble ass and feels the need to slap it over and over. Pup jackhammers Evan's gorgeous round ass and we get to be the sneaky voyuers that witness all of it.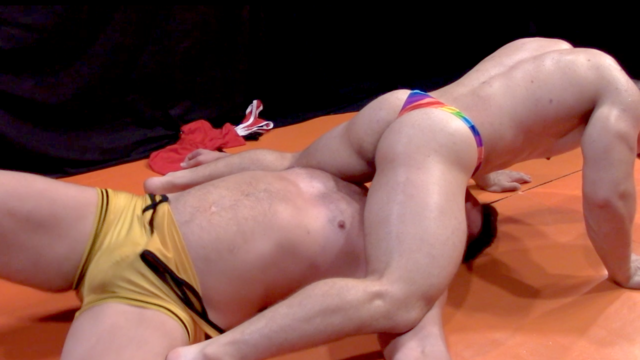 HD
30 min
Singlets and Thongs! These two boys get horny when they wrestle and wow are they horny for each other! Keep an eye on Brendan's drippy singlet and the hardons that spring up from both these dudes. They start off doing some amateur grappling in singlets but it soon turns into an all out fight in thongs. Face stuffing and ass sitting are two big themes here, as well as some nasty ball torture. And fans it's FUCKING HOT. Without hesitation this is one of our hottest ever!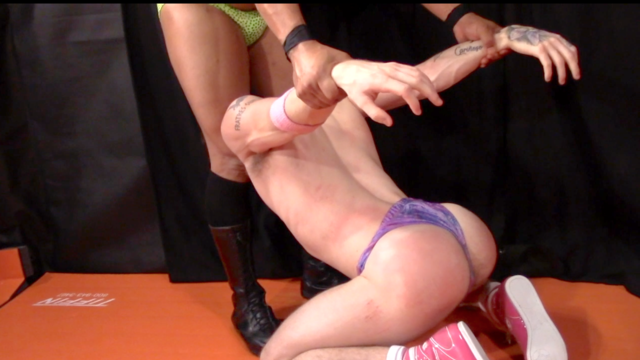 HD
50 min
There is no accounting for chemistry. The is raw sexual chemistry between them that we didn't account for and they savagely go after each other's pits, nips,and bodies. Whether he is drilling Gabe's belly with punches or cranking on a back-breaking camel clutch or squeezing the life out of Gabe with a body scissor; Nick is no slouch! Gabe's skill and prowess as a wrestler is also on full display here. As we all know too well he won't be going home without tossing Nick around and making him suffer is his impressive arsenal of stiff holds and moves! All this plus some hot kissing, ass play, ball grabbing, butt humping, and sexy trash talk!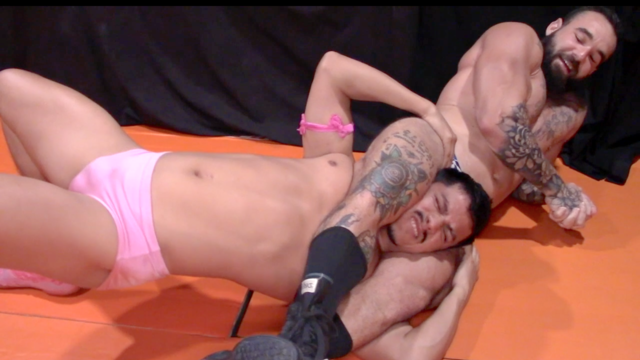 HD
27 min
Sexy newbies are always fun. And sure, we'll admit that in his first match with MBW we sadistically wanted to put sexy twink Prince Flacko vs our tattooed muscle god Rob Steel because, well…we wanted to witness the wrecking ball NAIL it's target! However, NOTHING could have prepared us for what came next fans. Halfway through Prince Flacko somehow manages to take control of the bout and throws a barrage of holds, moves, punches, and stomps at Rob like a tornado at a county fair. Rob is staggering around stunned. We won't tell you what happens at the end but trust us fans this is not your typical big man vs twinky boy contest.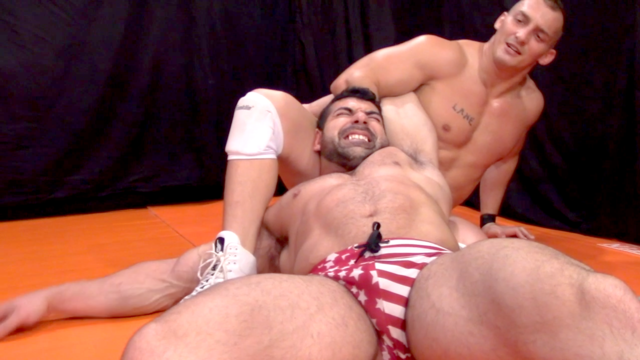 HD
24 min
Who wants a street fight? MASSIVE and MUSCLED bodybuilders like these two sure do! The fact that it turns into a fist fight is no surprise. They are evenly matched and both men are so damn THICK that it limits what kind of holds you can get on someone that size. No matter, Damien and Roger are up for a STIFF fight and they both seem to enjoy battering each other's thick muscles with punches and stomps! There is plenty of evenly matched back and forth but in the end all we can tell you is that both men are laying on the mat like giant slabs of meat, huffing and puffing from exhaustion.