Catalog 7 - The Muscle Boys Get Dirty
April 06, 2018
The muscle boys are getting down and dirty! If you like ROUGH wrestling and dirty sexy action then get ready! We have some VERY hot new boys and this catalog is full of hot, agressive muscle going at it and getting it on!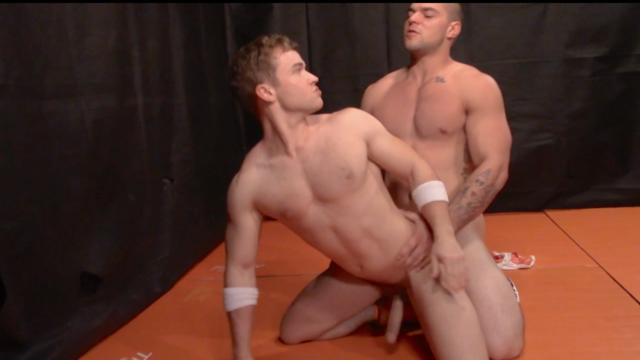 HD
34 min
Aspen loves to punish and pound on our muscled spark plug Gabriel. He slams, smashes, and pummels Gabriel with tons of slams, plexes, punches, and rough sub holds. Aspen wins in the end and fucks Gabriel's ass on his back and from behind!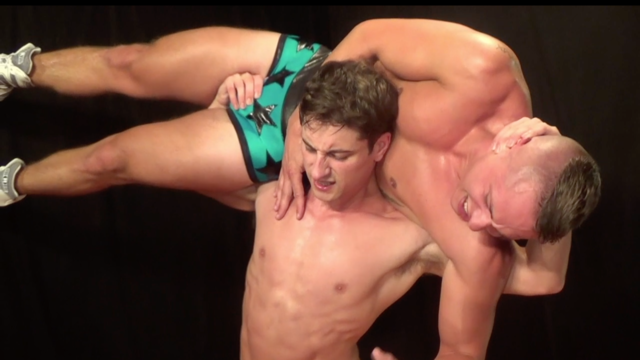 HD
34 min
When you have two pretty muscle boy like Taylor and Justin how can you not pit them against each other? Taylor seems to have taken one too many beatings here at MBW and he really takes it to Justin and decides to take control beat the shit out of Justin!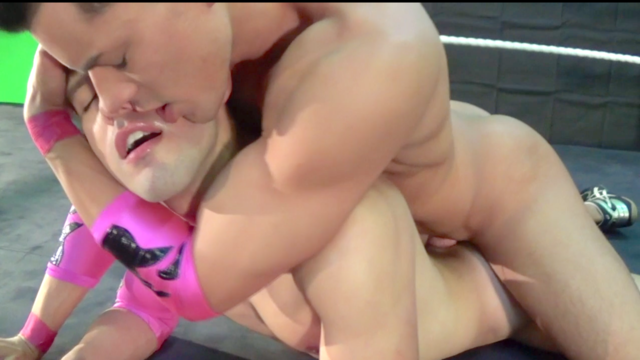 HD
40 min
This 40 minute bout in the ring is a re-match of our best selling mat room bout between our two most popular wrestlers Jesse and Ethan! These boys are REALLY pumped up to be going at it again and having an all out battle inside the ring makes it even HOTTER. In the end, Zane decides to blow his cum all over Ethan's ripped abs and Ethan humps Jesse's ass.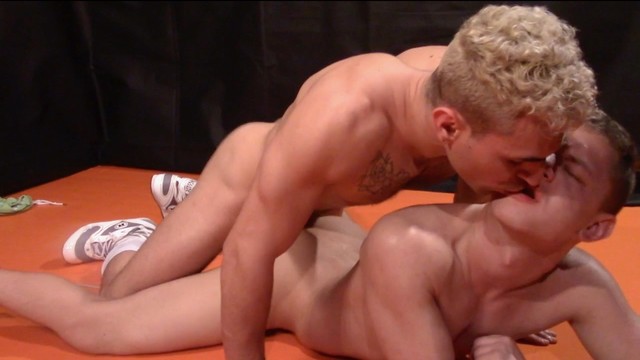 HD
32 min
The battle of the IANS! No matter how you want to spin this, there is one thing clear - this match is one of our hottest erotic tumbles. Both of these sexy boys are brand new to MBW and after the sexy wrestling Ian Greene decides to FUCK Ian Levine's face AND his hole in multiple positions!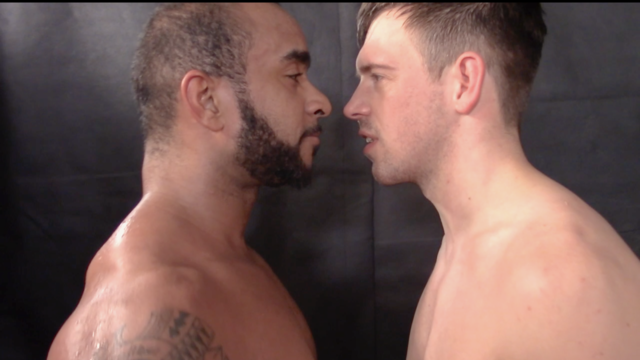 HD
28 min
Watching these two size each other up and trash talk will get your heart pounding and HOLY SHIT this one a barn burner! These two stars GO AT IT so rough you may want to dial the paramedics. Enjoy the ride and soak in two of the sexiest and most skilled studs in all of underground wrestling!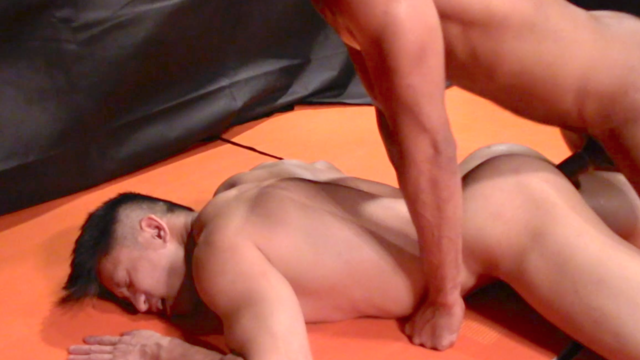 HD
31 min
This long match is a very HOT back and forth! Once the trunks come off some hot naked wrestling ensues including a super hot double headscissors! Jessie's ass is nothing short of spectacular and Santi's horse hung cock is the perfect match for it!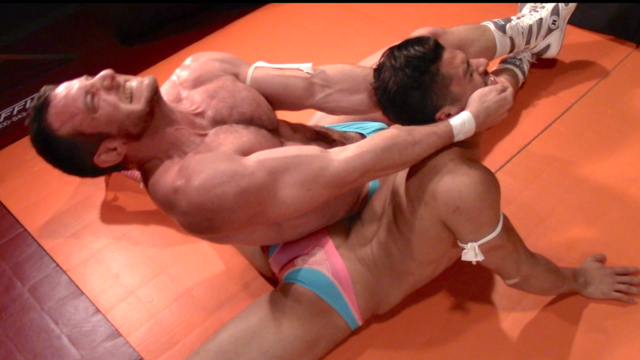 HD
26 min
If David and Goliath were chiseled, muscled, and hot they might have looked something like these two. The match goes the way you'd expect as Alex the behemoth toys with Armond and literally tosses him around the mat room! Throughout this one both boys also really enjoy groping and kissing each other (and humping each other's bods). We like it too boys!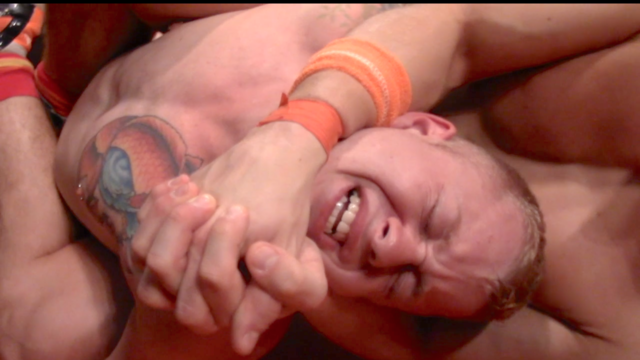 HD
30 min
The Battle of The Blonds! Both of these stunning studs are itching for a fight and this is 30 mintues of true 50/50 back and forth wrestling action! We won't tell you who wins but damn the surfboard and the breathtaking tombstone piledriver at the end will seal the deal!!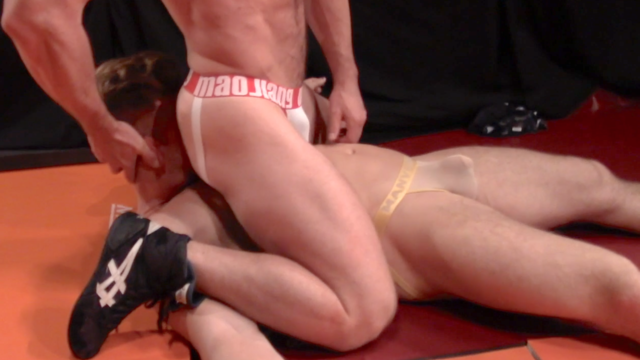 HD
25 min
Stoic bodybuilder Ryan Sparks takes on hot-headed Alex Costa and their wrestling styles could not be more different but they love the challenge! Enjoy the heat as they strip down to their jocks and grope and kiss each other while also beating the crap out of one another!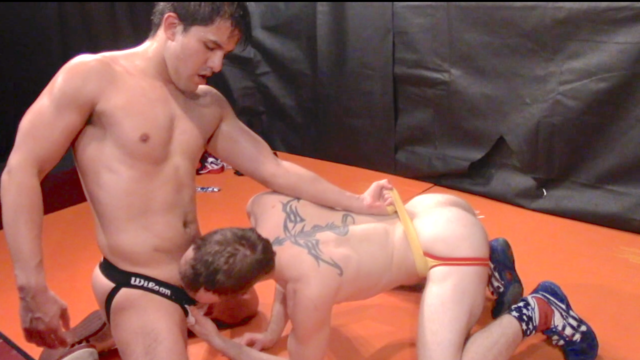 HD
28 min
Naked wrestling anyone? Both boys show up in singlets and at first this matchup looks like the collegiate wrestling match of your dreams. The action is fast and furious and then it turns super erotic! In the 2nd half of the match they go totally naked and both these well hung dudes decide to spew their spunk all over each other.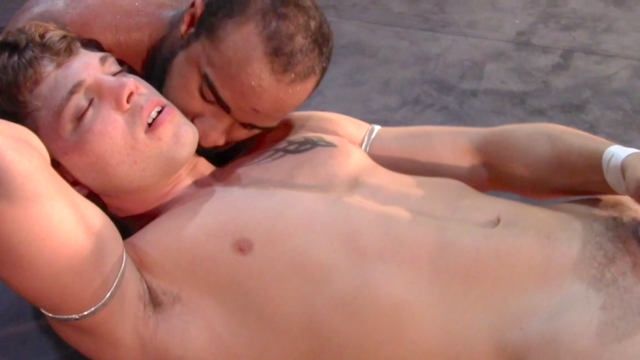 HD
27 min
Tommy Doyle is everyone's favorite pretty boy and Nick Flex is anxious to take him apart in the ring! Nick gives Tommy a master class in domination and punishment with big ring moves like a running powerslam, punishing sub holds, and lots of humiliation - it's all here fans!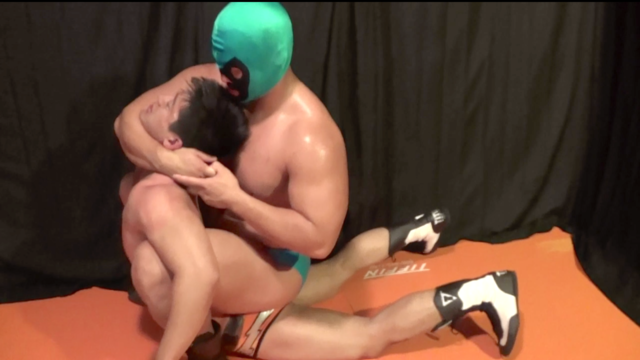 HD
21 min
Kevin Lin returns to MBW vs the thickly stacked Masked Muscle! Kevin Lin loooves to get SQUASHED. And PUMMELED. Our masked bodybuilder is happy to oblige! Kevin is so hot it's a pleasure to see him suffer so much and enjoy every second! Fans will LOVE it.