Catalog 3 - Muscle Boys Dominate
June 14, 2017
Are you ready to submit? The Muscle Boys are ready to take you down and dominate you on the mats. 2 NEW Muscle boys make their debut. Enjoy all 14 of our new hot matches and watch the Muscle Boys kick ass!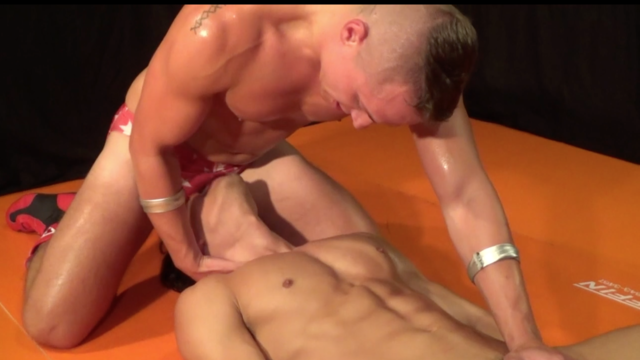 HD
38 min
Superstar matchup! Ripped Ethan gets pummeled so rough by our hot new exclusive Justin Powers that we thought at some point he might stop the match - instead he keeps cumming back for more. Ethan has been described as having "the best ass on the internet" and he shows off that perfectly sculptured bubble butt throughout this erotic play fest - but damn his big hard dick doesn't disappoint too! He also LOVES to arch his back when on his knees servicing the superior wrestler Justin - what better way to show off his muscled back and thick legs and ass?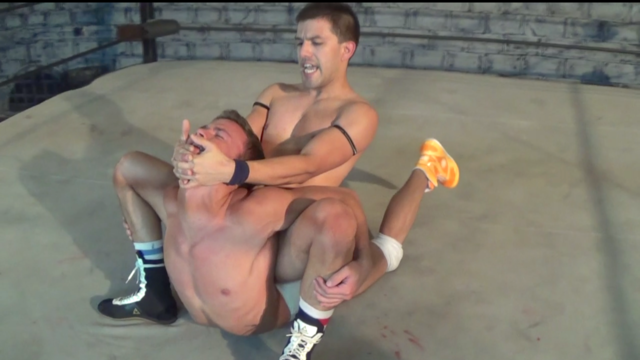 HD
23 min
Ring re-match! After the overwhelming response to their first match we decided to put our two jobber pretty boys inside the ring and let the sparks fly. Logan Cross is the humpiest boy toy in the known universe but his inexperience in the ring leaves an opening for Zane to use this to his advantage. He tears apart Logan bit by bit with big bodyslams, suplexes, elbow drops, body splashes, and intense sub holds.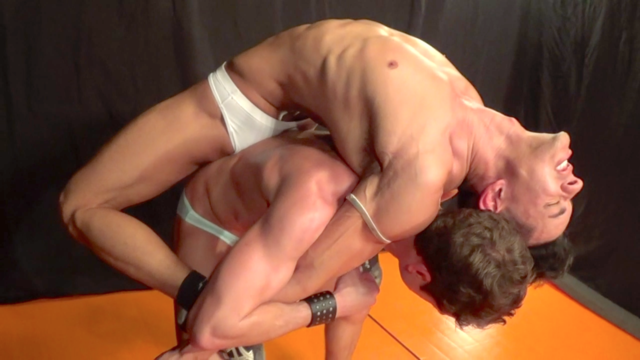 HD
38 min
When you look at tall, ripped, and gorgeous Taylor you might think he's just another hot young pretty boy. This match vs equally ripped Ethan shows the world what we at MBW knew all along: Taylor is a kinky dom bad ass and likes to play ROUGH. And loves erotic playtime on the mats with Ethan!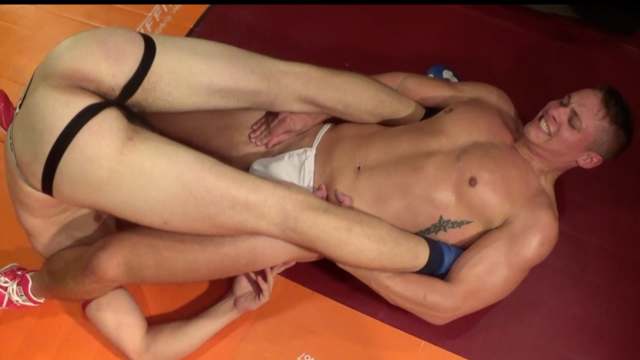 HD
35 min
When Luke first appears he's by himself and is stroking his junk vigorously in anticipation of his match. Then Justin Powers walks in with matching patriotic trunks and declares that Luke's trunks "are going to be mine!". After all the action the trunks come off and both muscle boys are in skimpy jockstraps (Luke's are mesh and see through) and the action starts to really get sweaty and erotic. Kissing, humping, and tons more wrestling holds follow and Justin takes control.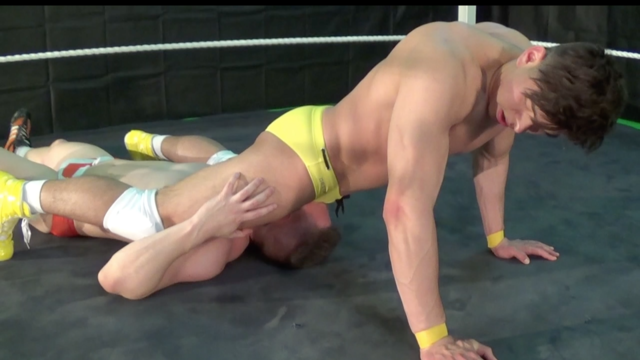 HD
24 min
Both of these hunks suffered a beatdown at the hands of Justin Powers in Catalog 2 so we were intrigued to see which one would emerge from this battle inside the squared circle. JJ's cocky attitude during his entrance is so hot and watching the meatiest ass and legs in MBW pose inside the ring is sure to increase his fan base.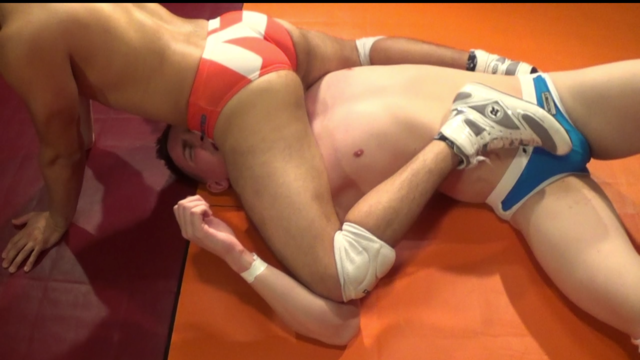 HD
35 min
Battle of the Bubble Butts! Both Jesse and JJ have insanely hot and large legs - and a muscle ass to boot. So it makes sense that this sweaty and intense back and forth match would have tons of head scissors, body scissors, and leg work. Which isn't to say these two muscle boys are afraid of a good gut punch or forearm smash to the pecs - there's pleny of fists to flesh to go along with the mat holds. Once JJ takes control he makes Jesse worship his big thighs and the package inside his trunks too.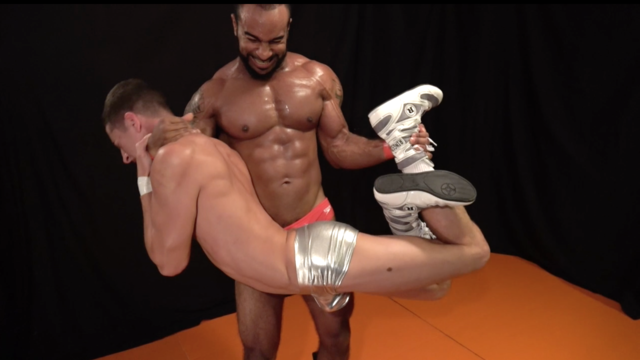 HD
25 min
Sexiest mismatch of the year! Giant bodybuilder Nick Flex is a trained pro wrestler. Taylor is a hot as fuck wanna be pro wrestler who also happens to be great at taking punishment and coming back for more. What could be a better setup for a big vs small pound fest? Nick basically toys with the lean and ripped Taylor the whole way through but Taylor is resilient and you almost feel sorry for him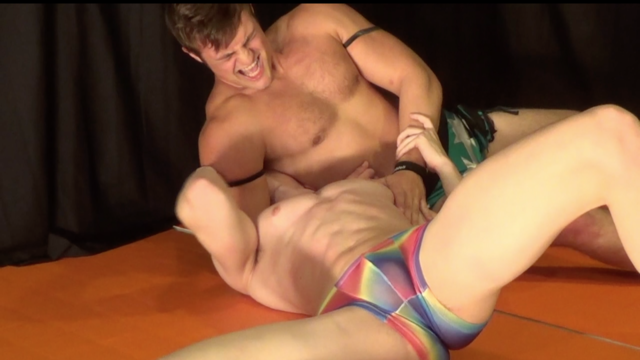 HD
18 min
Parker finally debuts! And who better to face off against this thick muscle boy then our very own exclusive Connor O'Reilly? Connor is in thin see through rainbow square cuts that show off his perfectly sculpted body.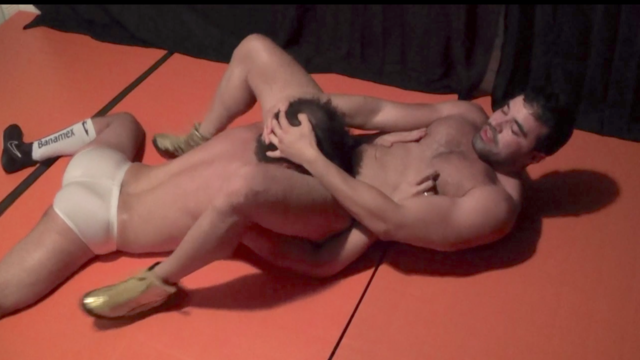 HD
45 min
YES this match is 45 minutes long and WOW what a barn burner! Both these MBW vets start out in singlets and Jesse's package looks SO big inside that white singlet it's almost criminal (and that's before the action starts).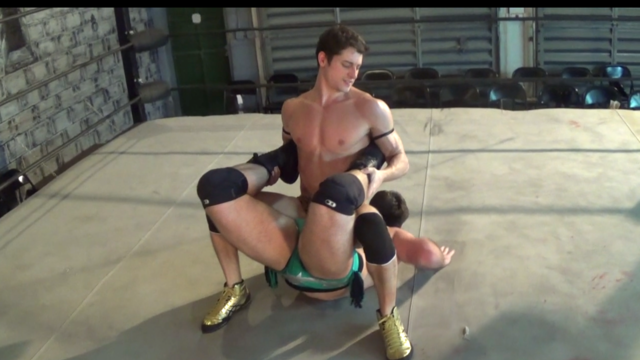 HD
13 min
Welcome to MBW sexy Jeff! If you are a fan of true old school pro wrestling then this match is for YOU. Jeff is an up and comer in the Indy feds and putting him up against gorgeous ring newbie Taylor was a no brainer booking.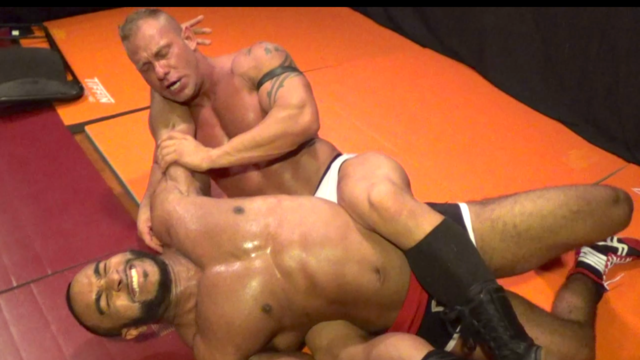 HD
13 min
This match was SUPPOSED to be a gut punch challenge. For a while it seems like that's the way it's gonna go as these two muscle bound studs take their turns beating on each other's gut.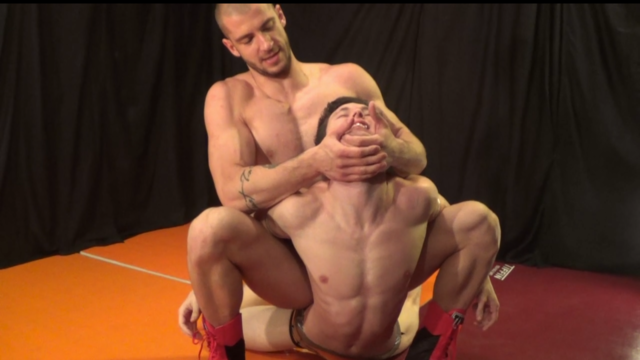 HD
20 min
Giant Russian muscle bound Viktor is so powerful and hot we thought it only fair to put him in the mat room with deliciously sculpted muscle boy Connor O'Reilly. Much has been said about the pic of Connor's ass in the orange trunks with the lightning bolt on the back and he wears those famous trunks for this matchup.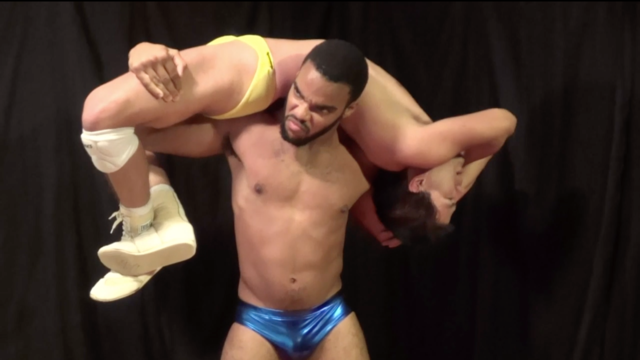 HD
24 min
If you like a hot big vs small matchup then watch Chris Cannon manhandle Jesse Zane with his jacked bod and loaded shiny blue trunks. Cannon is all attitude and Zane never backs down as Cannon tosses around the smaller Jesse with tons of power moves, submission holds, and constant verbal humiliation.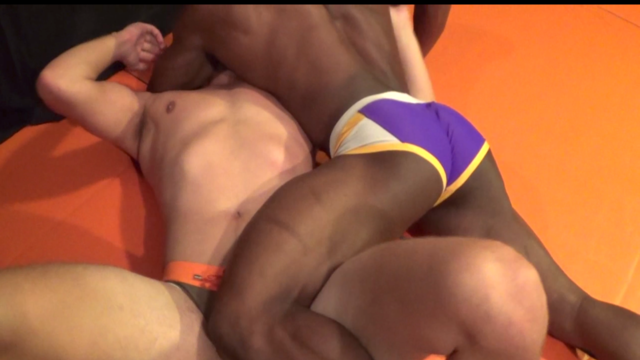 HD
15 min
We never get enough of cocky pretty boys who like to wrestle so we at MBW gladly welcome blond and lean Clay to the fold. This match up vs muscle bound and ripped Tiger is a great way to introduce Clay to the many fans of MBW.