Aiden Langston
Aiden Langston Videos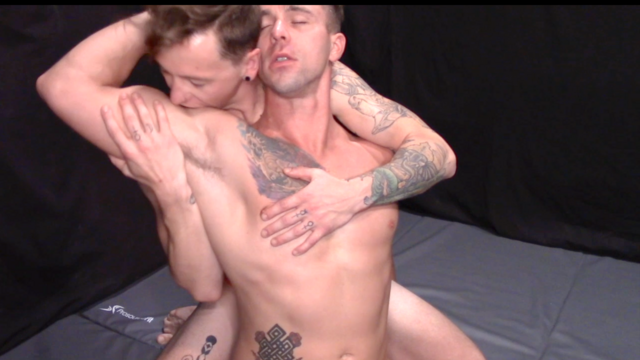 HD
29 min
Sometimes you just KNOW. There was a palpable connection when Tanner met Aiden. Once the mat room lights were on them the only question going forward was this: will they ever stop wrestling and humping and kissing and groping? Let's hope not! This is the most erotic we've seen Tanner get on the MBW mats and seeing the electric chemistry between he and Aiden it's pretty easy to see why. This is HOT with a capital H and it's all right here at MBW for everyone to enjoy!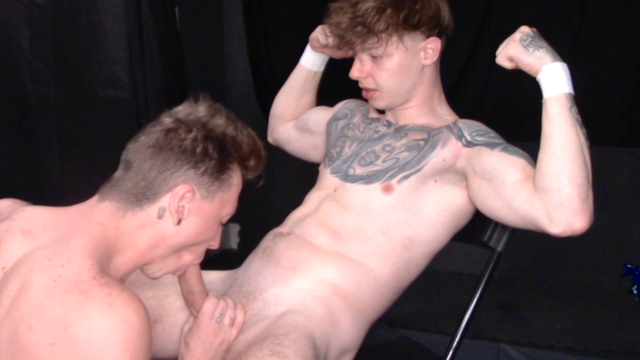 HD
34 min
Which one to destroy? Both of these sexy pretty boys have the type of looks that can give a heel a hard dripping boner. But what if they BOTH are gorgeous jobbers? MBW solution: have them beat the crap out of each other. Get ready fans because this is one of the highest quality erotic vids we've ever produced. Liam goes FULL erotic here and takes Aiden's hole with some of the hottest fucking the mat room has ever hosted. Liam plows, pounds and rides Aiden's gorgeous peach and we almost passed out while witnessing the spray of cum Liam blows all over Aiden backside. We'd say this is "not to be missed" but we know our fans would never pass this one up!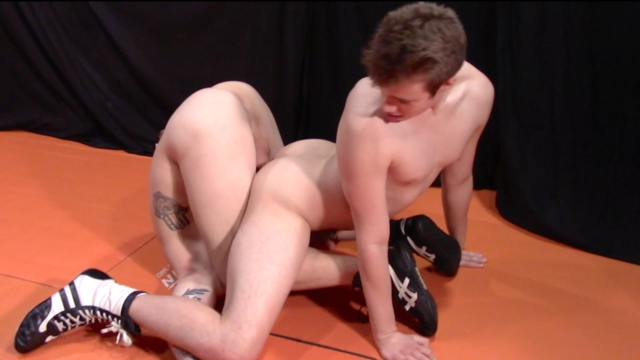 HD
36 min
Aiden has proven himself to be a skilled wrestler but Adam Awbride isn't in the mood to wrestle. This matchup is a lot more sex than wrestling and we are REALLY ok with that. To be sure there is a bit of hot grappling here but these boys want to get their cocks in each other's mouths faster than you can say fireman's carry. And there is plenty of ass railing to satisfy any porn boy obsession. If your hard on is raging after all the wrestling in this catalog, grab this one quick and we guarantee it will help you blow your load.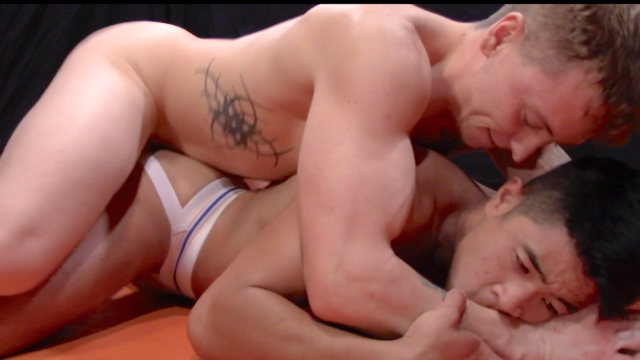 HD
39 min
We love singlets and jockstraps at MBW and nobody fills them out better than our resident twunk Luke Truong! Luke goes up against equally hunky Aiden Langston in a slow and sexy gear themed match. Along the way Luke licks Aiden's feet in such a sensual way it could turn anyone into a foot fetishist. After stripping down to jocks, Aiden puts Luke out in a sleeper and then fucks Luke raw with his jock on! First he pounds him on his back and then orders Luke to get on his hands and knees so he can drill him from behind. Playful erotic wrestling has NEVER been hotter!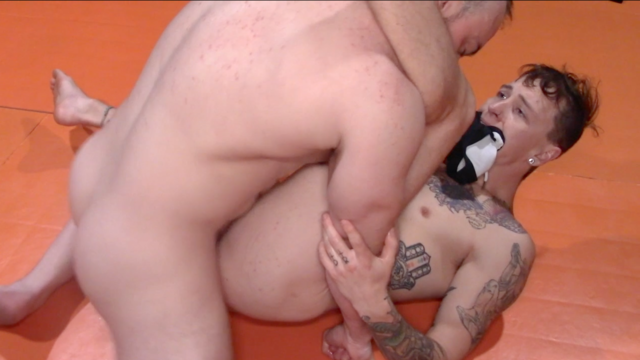 HD
42 min
There may be no better purveyor of the wrestle/fuck style of MBW than Aiden Langston. His combo of sexy/rough is just what our fans love and he runs into the muscled Mack truck that is Pup Bandit. Bandit makes his debut like a hammer to a glass egg, smashing everything in his way. Whether delivering body blows or drilling Aiden with a bone crushing body slam, this boy love to wrestle rough and is into rough fucking. This is definitely NOT a squash match, Aiden likes to give as much as he gets and gives he does! Settle in fans cause the fucking is just as hot as the wrestling, especially when Bandit wipes his pits with his sweaty trunks and then shoves them in Aiden's mouth (then plows him).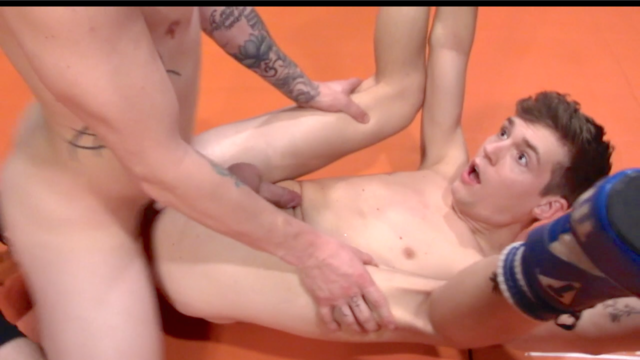 HD
50 min
Aiden Langston loves to wrestle and loves to fuck and in this nearly 1 hour matchup he decides to up his game and totally control pretty boy newbie Jack Bailey. If you are a fan of Jack's you know how much he loves to get railed but who knew he liked getting abused so much?! Jack revels in every naked mat hold and piledriver than Aiden delivers. Aiden is a kinky fuck and Jack is all in for everything Aiden wants to dish out!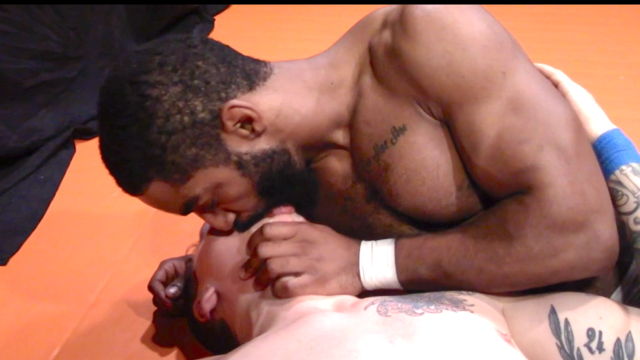 HD
33 min
Is the world truly ready for the superstardom that is about to be thrust onto Ty Shadow?! From the way he violently thrusts against Aiden's muscle ass we know Ty is READY. There have been some spectacular debuts at MBW but this erotic tinged fight between these two newcomers is one for the ages! Aiden Langston is more than ready to give up EVERYTHING to Ty and in this sweat soaked domination session it's apparent that Ty can have anything he wants from just about anybody.