Corey "Badger Boy" Turner
Corey "Badger Boy" Turner Videos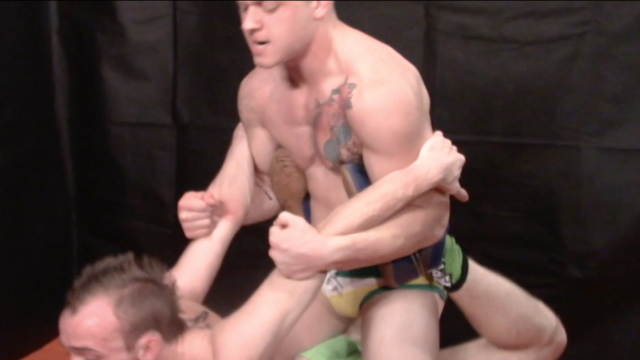 HD
27 min
Punks are a thing here at MBW and these two of our best bad boys! Both of these dudes are small in stature but durable as steel so we'd thought it would be hot to let them battle it out to see who is top dog. Leo is a thick spark plug with real strength and he takes charge early and rarely gives up control. He slams, punches, and torture's the over-matched Corey - wait until you see the swinging surfboard he traps Corey in!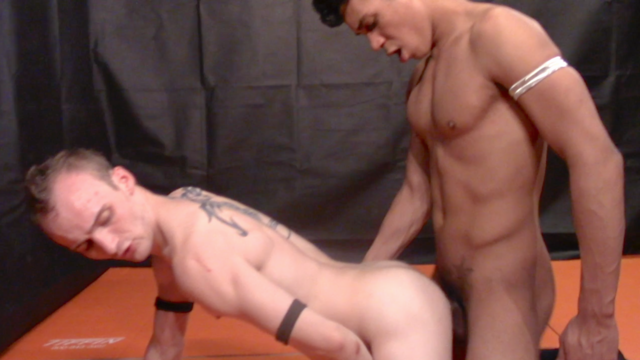 HD
32 min
Santi has the goods on Corey for most of this match and he LAYS into him with ball torture, ab punches, sub holds, and punishing slams. Corey is stripped to a black jockstrap and Santi keeps up the beating. Santi's MASSIVE cock goes beautifully down Corey's throat. Corey artfully takes Santi's dick in his ass too! Squash, hump, pump, and dump - HOT!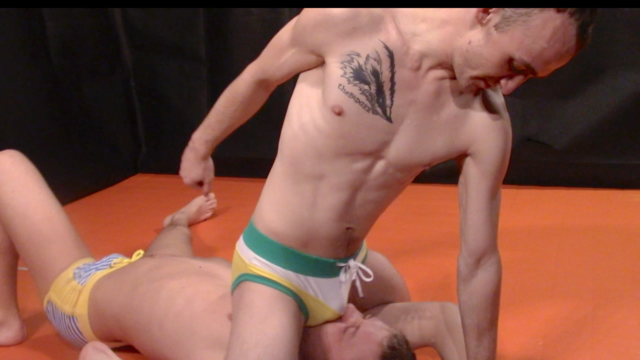 HD
28 min
Ian Levine has the best ass in wrestling and Corey Turner enjoys every inch of it here! This playful and sexy match has real chemistry between these two hot twinks. Once the trunks are off the dicks are raging and the spunk flies!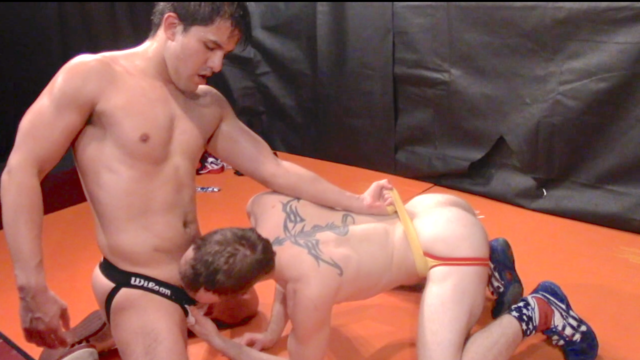 HD
28 min
Naked wrestling anyone? Both boys show up in singlets and at first this matchup looks like the collegiate wrestling match of your dreams. The action is fast and furious and then it turns super erotic! In the 2nd half of the match they go totally naked and both these well hung dudes decide to spew their spunk all over each other.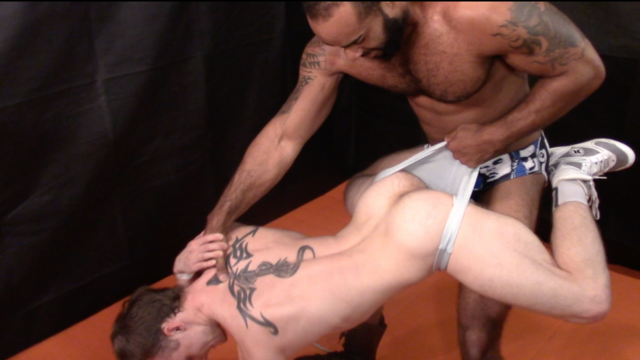 HD
21 min
Welcome Corey "Badger Boy" Turner! This kid is a sexy punk with wrestling experience and an attitude twice the size of his body weight! Big Nick Flex makes a meal of the badger and even though there is no doubt who will devour who, WOW is it fun to watch big Nick toy and play with the badger before an ABSOLUTE squash! If you like watching a sexy twink suffer over and over then this one is for you!