Jesse Zane
Jesse Zane Videos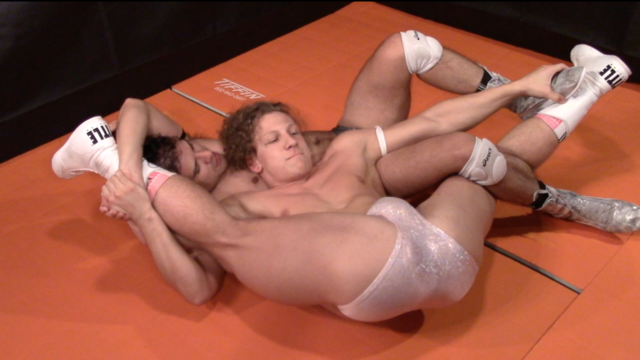 HD
27 min
Blond hunk Austin Tyler is one of the sexiest indy wrestlers on the scene! Right from the start he throws every slam, suplex, punch, and sub hold at Jesse Zane. Even a seasoned stud like Austin gets surprised by our Jesse's mat game and it makes for one barnburner of a match! Austin's hot bod (those legs!) and his mastery of pro wrestling will leave you BREATHLESS.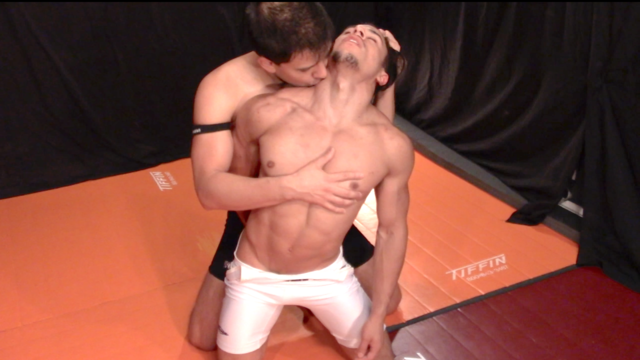 HD
34 min
Watching these two muscle boys roll around on the mats is like having a hidden camera at a wrestling practice in your dreams. They start out in singlets, strip into jockstraps - and then get totally naked! They punch, kiss, spladle, head scissors, rim, and hump each other over and over. Seeing both of them spray their jiz all over each other at the end is a fitting reward after a hot roll on the mats!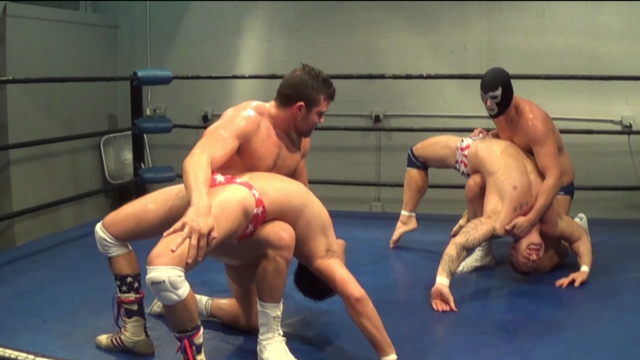 HD
24 min
First ever TAG TEAM! Both Steve and Jesse equally take their beatings and the ring allows Bruno and Bruiser to really toss around these boys with abandon! Jake gets caught in a hangman, suspended surfboard, and plenty of suplexes. Steve gets DRILLED with a piledriver, gets bent in half with an OTK backbreaker, and suffers really HOT in a sleeper! In the end our two heels revel in their conquests and double team the jobbers!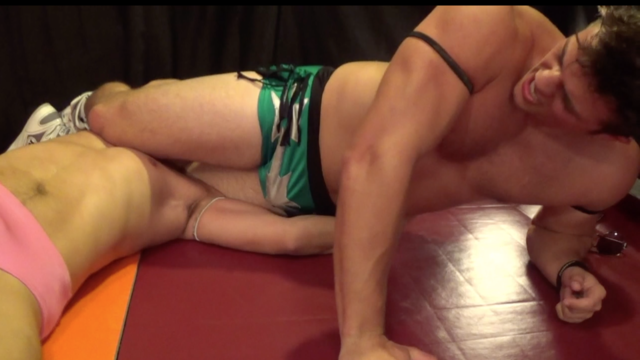 HD
21 min
With matinee idol looks and thick bod Parker is the best of both worlds and Jesse looks stunning in his signature pink trunks. Gut punches, suplexes, spladles, camels and some hot making out will make you grab this one fast! Stud Parker wins the day with so many slams and plexes that Jesse begins to look like a rag doll that is having the SNOT beat out of it.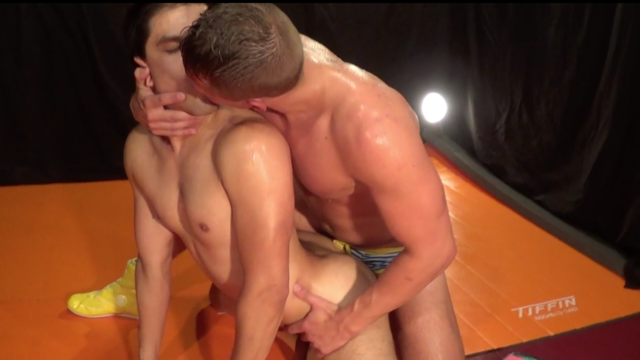 HD
59 min
ONE HOUR match! These boys beat on each other over and over and spend the last 20 minutes of this one naked and humping each other like they are the last two gay wrestlers on earth. Sub holds, pro moves, pretzel-like mat torture, 69, making out, face sitting, ball licking, trash talk, ball torture, and ass humping all are on the menu and the cum soaked ending will leave you breathless and spent.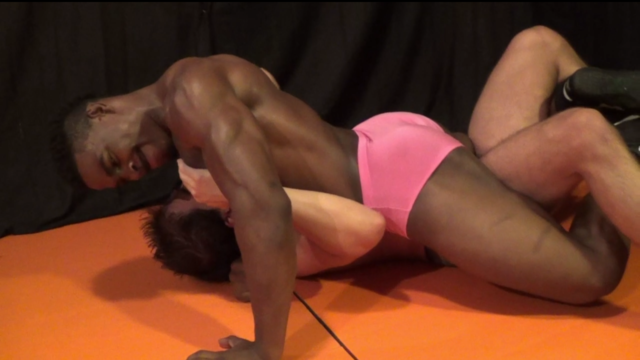 HD
19 min
Tiger faces off against a former foe in Jesse Zane and both guys are all in for a real competitive match in singlets (for a while, until the singlets come off!). Theres a mix of freestyle and submission and hard fought action. Jesse decides to throw some punches Tiger's way and Tiger responds "I didn't know we was hittin" and gives it RIGHT back to the cocky Jesse. Watching these hot boys go full tilt in their sexy trunks is a bonus to an already hot and well fought contest.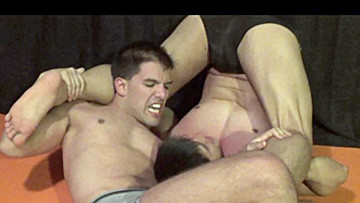 HD
28 min
Fans went crazy for the first two vids of Jesse and Kevin so why not let them do another? This one is all about trying to choke out each other using their legs and biceps. There are multiple headscissors and head locks and tons of red faces, grunting submissions, and sweaty bodies. A HOT back and forth and a hot 3rd take on this continuing rivalry!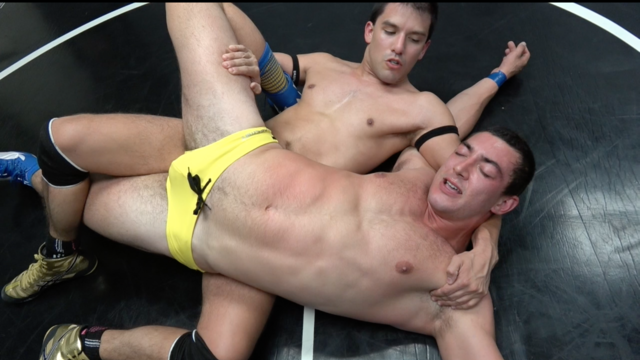 HD
28 min
When Jesse enters the mat room big sexy Luke walks in and says "I'm gonna have fun playing with you" - we are gonna have fun watching you two hot boys go at it Luke! Luke is looking at his most muscled and gorgeous in this vid and both these hot boys start throwing body blows right from the start and LOVE to make out and grope each other's asses too. This is a pure submission match fought hard and sweaty on the mats with lots of groping, grunting, and kissing as well.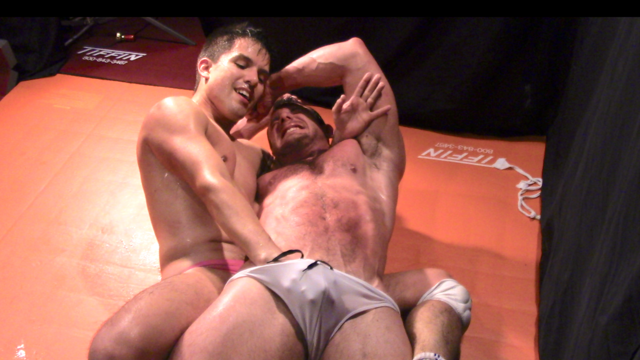 HD
34 min
Bodybuilder Alex Costa flew halfway around the world to take on our Jesse and from the first seconds it's apparent that big Alex is here to beat THE FUCK out of Jesse - After Alex delivers one of the longest and most BRUTAL beatdowns we've ever filmed you might think this is a total squash - HELL no! Jesse sneaks up on Alex and drills a headbutt into his balls. The trunks are pulled off the ass of both of these muscled hunks and smacking them is part of the savage back and forth. If you are into TRULY vicious action you won't find anything more ferocious than this one!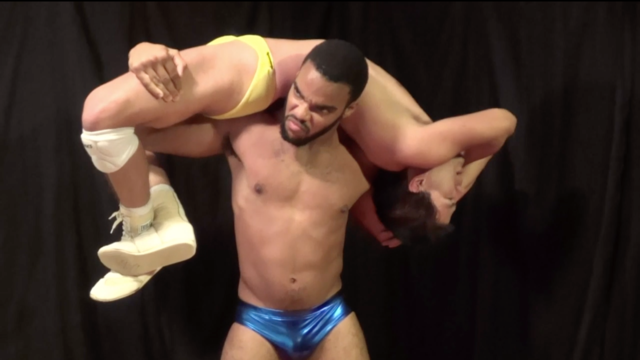 HD
24 min
If you like a hot big vs small matchup then watch Chris Cannon manhandle Jesse Zane with his jacked bod and loaded shiny blue trunks. Cannon is all attitude and Zane never backs down as Cannon tosses around the smaller Jesse with tons of power moves, submission holds, and constant verbal humiliation.