Derek Bolt
Derek Bolt Videos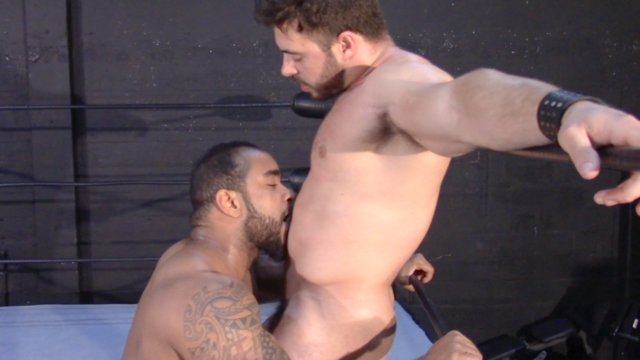 HD
34 min
It's a rarity here at MBW when Nick gets naked with anyone but with Derek? Who could resist all that MUSCLE? These two seem to want to beat each other up but whenever the action grows in intensity somebody decides it's just as fun to suck dick and make out! There is also enough hot nipple play to last a lifetime! Squared circle sexyiness never felt so gooood.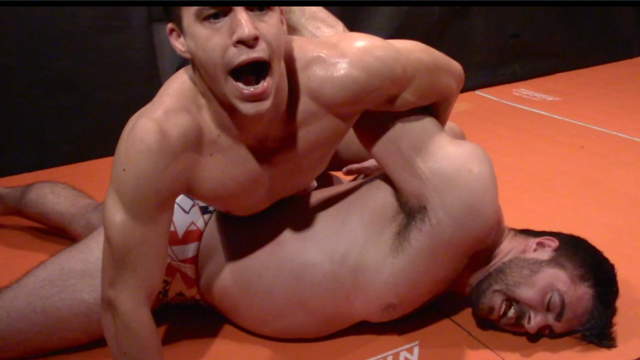 HD
30 min
Joey McCoy has taken on big bodybuilders before at MBW and usually this little spark plug gets manhandled and mauled. When we decided to let Derek have his way with him nothing could have prepared us for what comes next! He attacks Derek from below the waist and actually has some success at it! Not only that fans…wait for it…LITTLE Joey actually scoops up 230lbs Derek and bodyslams him! There are surprises left and right in this one and we won't reveal the ending but we know our fans are gonna love seeing the little guy in the drivers seat.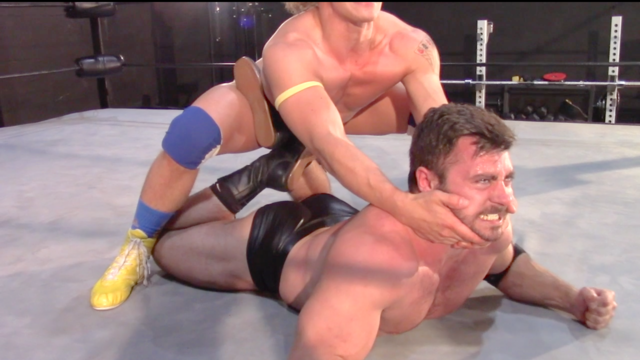 HD
25 min
Every time we see Derek Bolt do a double bicep flex while straddling Austin Tyler we are convinced that somewhere a gay man just fainted. This guy is so built and so hot his sweat could be sold for the price of gold. Going up against an experienced pro wrestler like Austin, Bolt is out to prove he can wrestle pro like the best of them. When he takes over the bout in the center of the ring, the chokes and sub holds he puts on Bolt are much sexier and rougher than we've seen previously from Austin. He's gonna go rough and he going to dish it out on Bolt! This is true old school pro wrestling with a stiff edge that we know our fans love.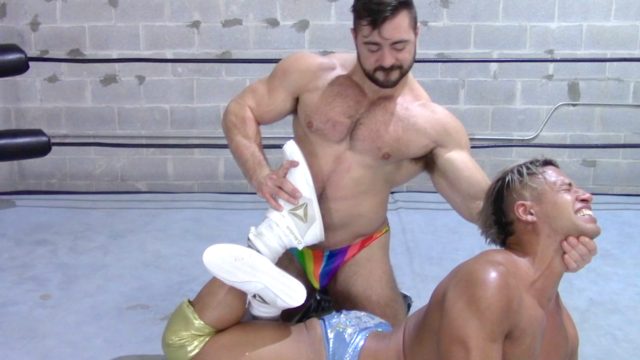 HD
32 min
Derek Bolt has battled through a good chunk of the MBW roster but he's never faced off with Gabe Steel and fans you've NEVER seem him like this! Bolt thrashes Gabe with hammers to the pecs, shoulders blocks to the gut, and some hot slams and suplexes. His variation of a chicken wing turns Gabe into a human pretzel and that is just the first section of this super rough match up! Derek has played the bad boy before but something about Gabe has his trunks in a knot and he wants to show this underground star who the baddest bad ass is in the ring!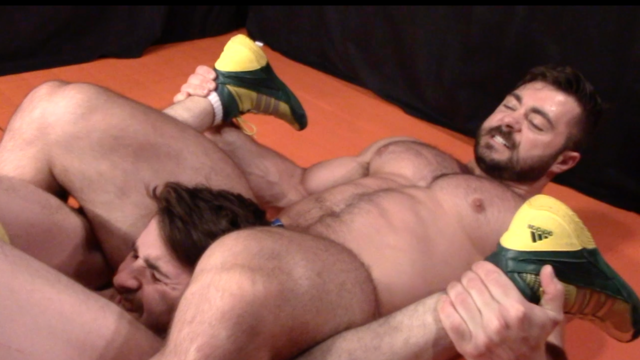 HD
49 mins
Nick has a thing for muscle bears and likes to get his ass kicked (and fucked). To which we respond: bring in the BOLT! Derek is almost 3 times the size of Nick and he toys with him for most of this one. Watching Nick's flexible body bounce up and down in Derek's rack will makes your junk tremble. Nick attempts his usual arsenal of attacks but dude this is DEREK BOLT! An attempt to bring down the big man with a sleeper falls in the "cute but not enough" category. Bolt's wall of muscle is just too much to break down but damn it's fun watching him attempt to chip away at a few bricks.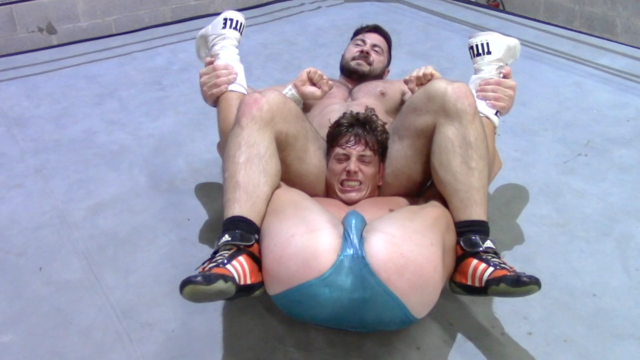 HD
27 min
Destiny? Fate? Written in the stars?! We knew this day would cum. Fans have been begging us for it and at MBW we like to make dreams a reality. Two wrestling muscle gods, one ring, and one winner! The two wrestling Titans of the world finally face off in the MBW ring and our fans will have a front row seat! Will Derek's sheer brute power and towering muscle win in the end? Will Scrappy's glistening muscles, ring skills, and heart win the day? Strap on your boots and trunks and enjoy the show fans!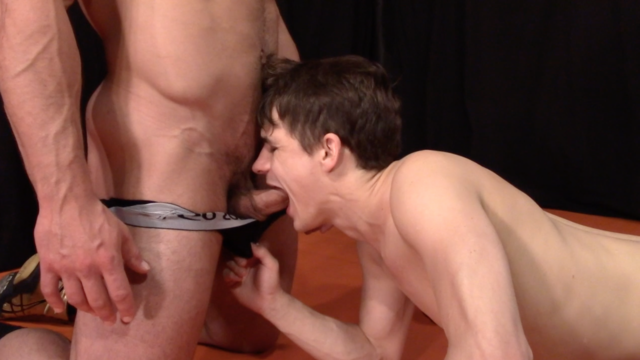 HD
50 min
Who wouldn't want to spend 1 hour in the matroom with Derek Bolt?! Marcus Ryan is literally jumping up and down at the mere thought of it and a twink vs bodybuilder showdown delivers all your big vs small dreams in one hot package. Seeing the way Marcus eats up Derek's massive chest will make you want it for breakfast every day! Then the big man power fucks the hell out of Marcus in every way known to man and wrestler. One hour in the matroom? It's never enough when it comes to Derek but damn this one will have you drooling with delight!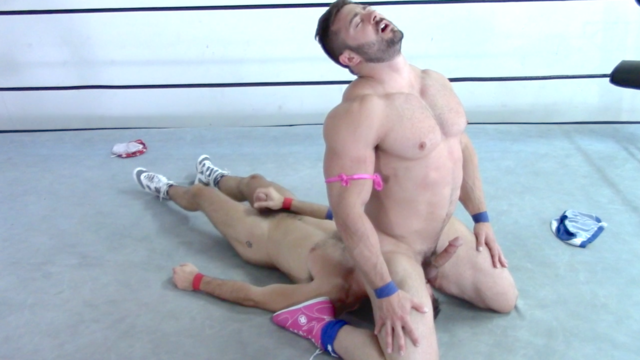 HD
40 min
Max Adonis is as sneaky as he is sexy. Clearly mismatched against the god like Derek Bolt he tries all his devious seduction techniques to distract Derek from realizing they are standing in a wrestling ring and this is supposed to be a FIGHT. Max keeps at it, taking Derek's nips and cock in his mouth whenever the opportunity (ahem) arises. But what really will turn your crank is how Max manages to trap Derek in some nifty sub holds and even dominates the big man! Bolt might not be having his best day in the ring and when the wrestlers strip down and start fucking and sucking he doesn't seem to mind ending up on the bottom.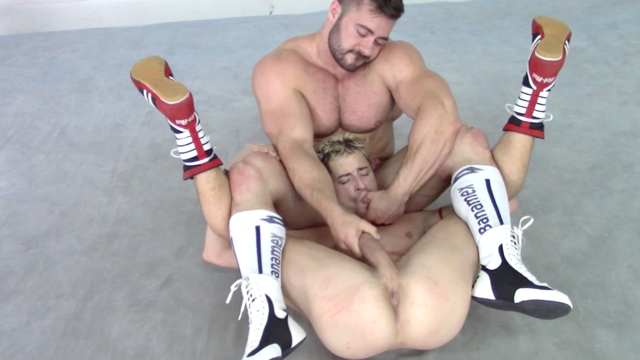 HD
55 min
MBW is proud to welcome back the incredibly talented and sexy Taylor Reign! This is the roughest we've ever seen both Taylor and Bolt inside the squared circle. This hour long video has all the rough and sexy wrestling action you crave - and Taylor's muscle ass is the icing on the wrestling cake.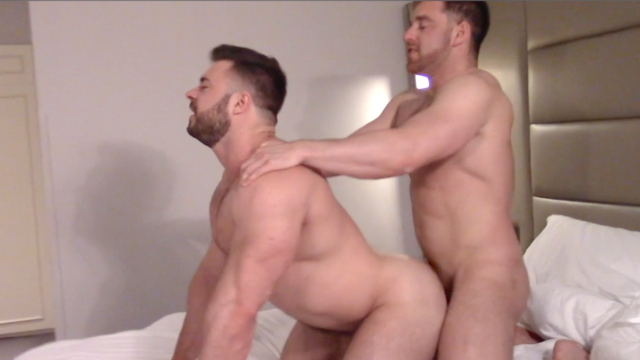 HD
65 min
MBW continues it's world travels as Derek Bolt takes on British newbie Jonas Jackson in his hotel room. This match gives MBW fans many things they have been thirsty for. These two muscle studs decide to go at it on the hotel room bed in a real submission match with real sub holds and YOU get to see who comes out the victor! In the biggest surprise of Cat 15 Jonas fucks Derek Bolt's ass from behind in what will surely make our fans heads (and loins) explode with pleasure.