Jesse Zane
Jesse Zane Videos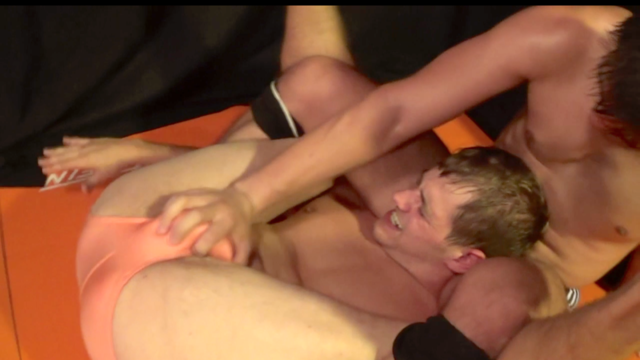 HD
24 min
Clay and Jesse are just the boys to keep it fun and hot and still provide the right amount of sexy/rough that we know you've come to expect from MBW. Jesse has always wanted to get his hands on the handsome and smooth Clay and their chemistry is is sizzling. Hot humping, slow sub holds, lots of grunting and groaning, and the always charged Jesse Zane showing Clay what sexy wrestling is all about!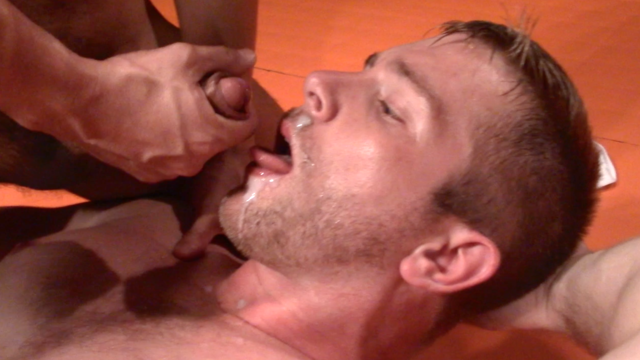 HD
48 min
The art of erotic wrestling is on full display in this nearly 1 hour fantasy fest in singlets and jockstraps. Scott Riley returns to MBW and he is in the mood to wrestle and get naked! These boys do a masterful job of mixing wrestling, domination, and erotic foreplay. Eventually the singlet clad muscle boys strip down to sexy jockstraps and from there all bets are off. Toward the end both boys let their spunk fly and I think the fans will join them in solidarity!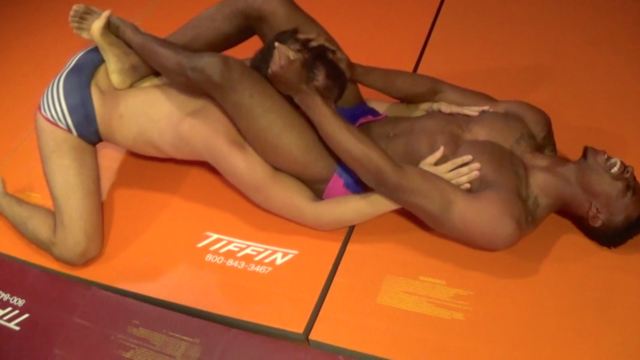 HD
25 min
Jesse Zane is one of the best mat wrestlers on the MBW roster. Here he locks up with someone who matches him in size and tenacity. JT Atlas is a sexy cutie with a ripped body, perky butt, and never say die attitude. This will be a mostly submission match with lots of long mat holds and mucho sweaty and humpy frottage! Grabbing and torturing each others balls and cock can be a fun and clever way to get an advantage in a private match - and these two go at it as if no one's watching! The action is intense, the boys are sexy as fuck, and the groping will tease you until you can't take it anymore!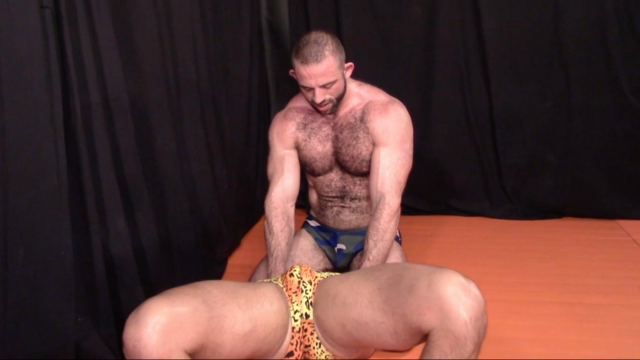 HD
29 min
With both boys in schoolboy singlets the coach/boy vibe couldn't be stronger. Throw in some super hot kissing, bare ass humping, nip torture, ball torture (go Jesse!), and sexual suggestiveness and the temperature in the mat room rises to a comfortable boiling hot! They can't seem to decide if they want to beat the crap out of each other or fuck the living daylights out of each other. The result is one of the hottest (and sweatiest) contests ever filmed on the MBW mat!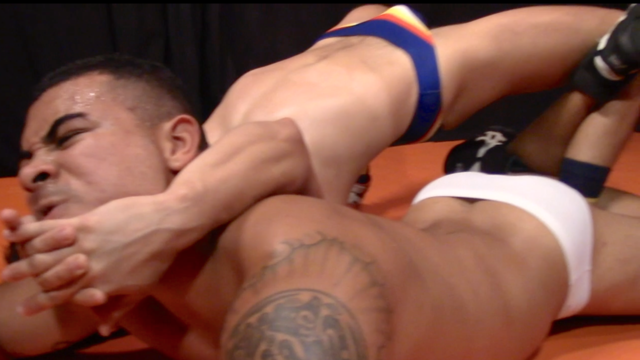 HD
31 minutes
Gorgeous and ripped Angel is brand new to MBW and his wrestling speaks for itself. He's got ATTITUDE aplenty and he's a striker with a chip on his shoulder. Jesse wasn't prepared for Angel to be so rough with his punches and so damn cocky! This newbie is slick and vicious and it's fucking HOT watching him slap and punch Jesse's ample ass as if something more graphic was coming after he finishes punching that bubble butt.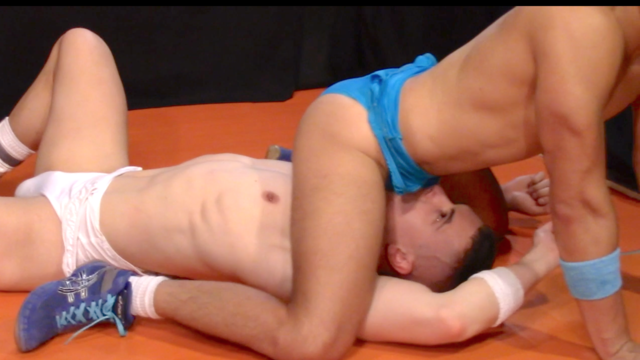 HD
31 min
Tantalizing, sensual and mouth watering, this match is like no other. Decked out in hot butcher cut singlets that show off their ASSets this video showcases Zane's ability to be both master of wrestling holds and coach teasing the new trainee. These two kiss and stroke and hump all the way through this teasing male catfight. And speaking of steam, the palplable sparks flutter all the way through this video and one can imagine stiff cocks.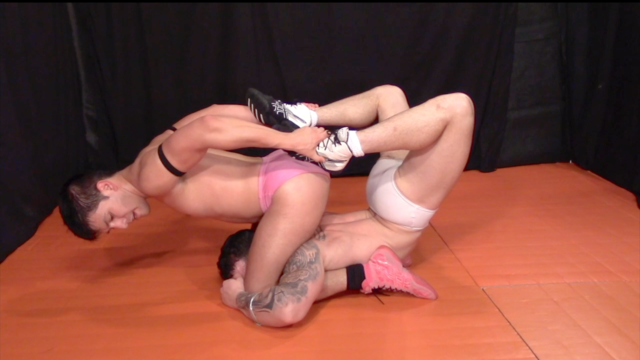 HD
33 min
After only minutes in the mat room this short spark plug revealed himself to be a natural and as tough as ANY wrestler in MBW. As he always says in his videos "I'm ready for MORE". That phrase has become his mantra and Jesse Zane is happy to dish out A LOT more as he hammers every chiseled body part on Johnny's sweaty body! These two end up being very evenly matched but as we all know Jesse is a sneaky and sexy sadist and he takes apart Johnny with twisty mat holds (spladles!) and savage body blows.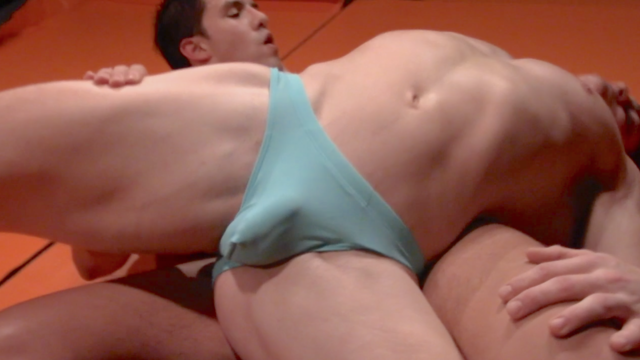 HD
38 min
Eventually we knew this matchup just HAD to happen! Jesse and Scrappy are two of MBW's most beloved stars and this long, sweaty, and heart thumping mat skirmish is everything you have ever DREAMED of. The chemistry is ablaze the moment they start feeling each other up and smacking each other's pecs. Witness them trash talking face to face and nose to nose. Scrappy sure seems to be "into" Jesse and once the fight gets lit it is anyone's guess which guy will come out on top. A back and forth classic, this one has the same level of roughness and edgy violence one comes to expect from these two drop dead hot wrestlers.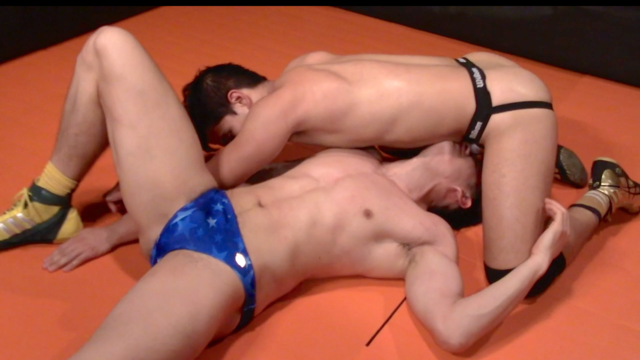 HD
40 min
Vamos a luchar, chico! Dante is a great and sexy wrestler but his native tongue is spanish so Jesse decides to coax him onto the mat using two languages he understands: Spanish and domination! Our Spanish fans will no doubt appreciate this hot singlet match that uses both English and Espanol.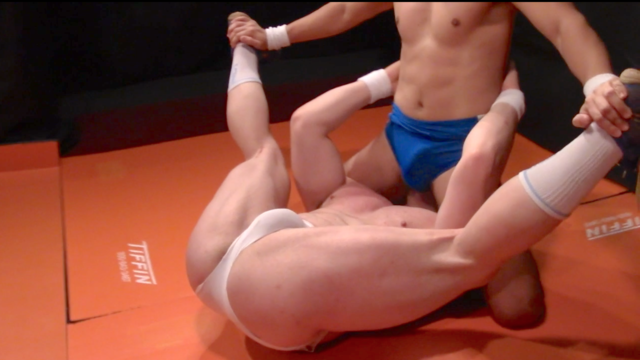 HD
33 min
By now I think our fans have guessed that Jesse is totally turned on by sexy wrestling gear and tons of leg holds. What he didn't expect is that bodybuilder Blake Hunter also bones up in a singlet! Throbbing hard ons are all the rage apparently and Blake's thick tool is pumped and dripping in his singlet right from the first second of this erotic mat fight.