Jesse Zane
Jesse Zane Videos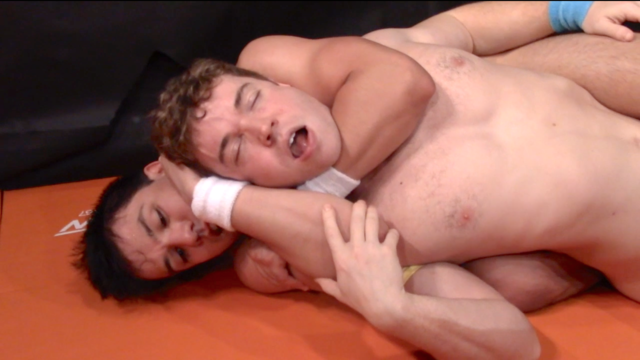 HD
47 min
MBW's two exclusive super stars FINALLY cross paths and wow do they give our fans a LONG and sexy classic! This is ANOTHER MBW match that's almost a full hour! At first these boys spend some time flexing, kissing, and worshipping each other's gorgeous bodies.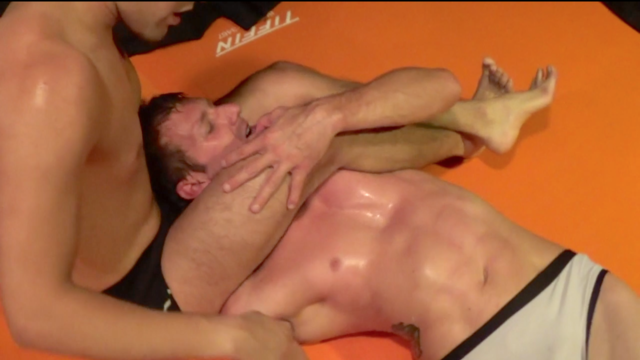 HD
26 min
Ryan is BACK! And he's in a sexy barefoot match and see through white trunks! Submission wrestling turns Ryan the fuck ON and Jesse's ass is HIGH and TIGHT in snug fitting square cuts. These boys go at it and the holds are real and fierce. Check out Ryan's beat red torso in the trailer! If you love head scissors, spladles, hard ons, and flop sweat this one is for you!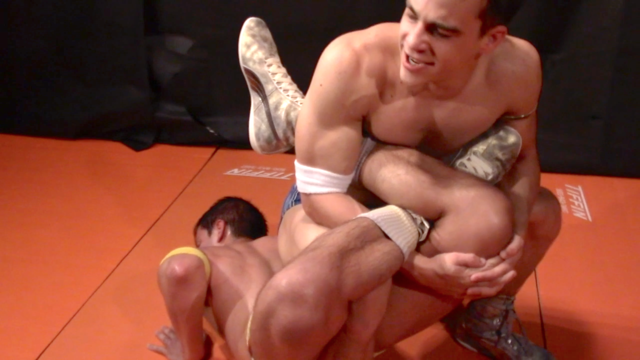 HD
36 min
Welcome to MBW Joey McCoy! This kid is SO hot, SO skilled, and SO damn tough! Our fans will fall off the sofa when they see how incredible this VERY long and sweaty match is. Both of these punks have cocky attitudes and muscled butts to behold (in tiny speedos!). This one is a back and forth brawl that incorporates every slam, hold, and technical wrestling move in the entire wrestling canon!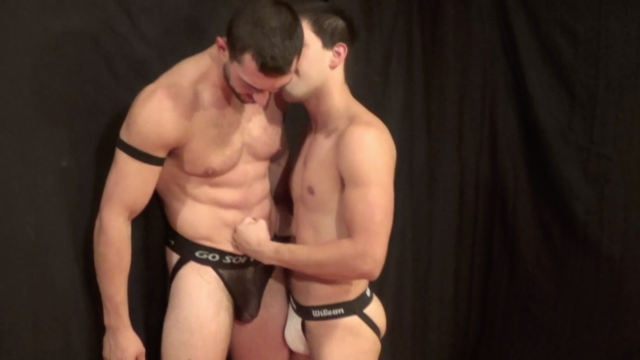 HD
17 min
2 videos for 1 low price! What could be hotter than watching Jesse Zane gut punch the crap out of Luke Maxwell AND Chris Cannon? Luke's ripped abs get drilled over and over and turn beat red. Chris crumbles from Zane's punches, stomps, and knees! 2 hot GP vid's for one price!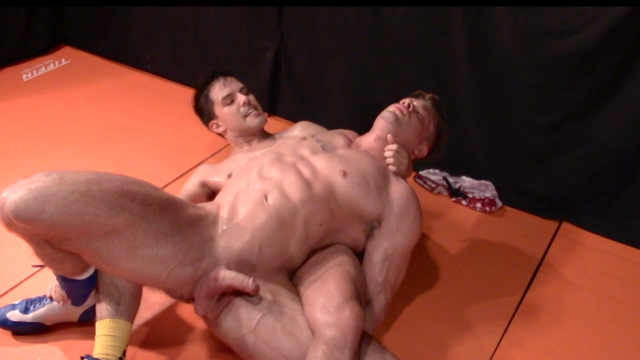 HD
31 min
Ryan Sparks has the body of a Greek god if the Greeks had 3 tons of protein powder. Despite the size difference this is a GREAT back and forth battle! Slams, backbreakers, ab punishment, and HOT mat holds! Both end up naked and sweaty and Ryan's dick lands in Jesse's mouth.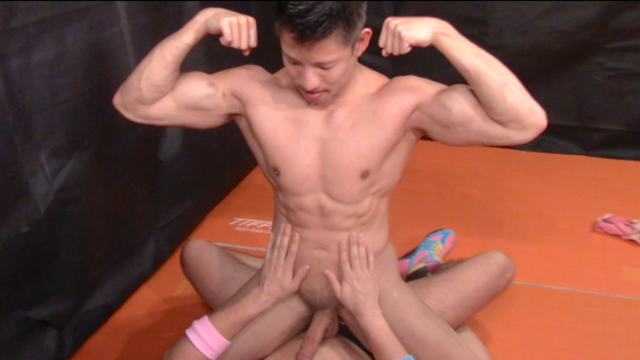 HD
40 min
Jessie Lee has arguably the best body in MBW. Jesse Zane is our hottest and most talented wrestler. This match is a classic! Jessie Lee spends most of the match in a see through jockstrap before it becomes an erotic naked wrestling fest!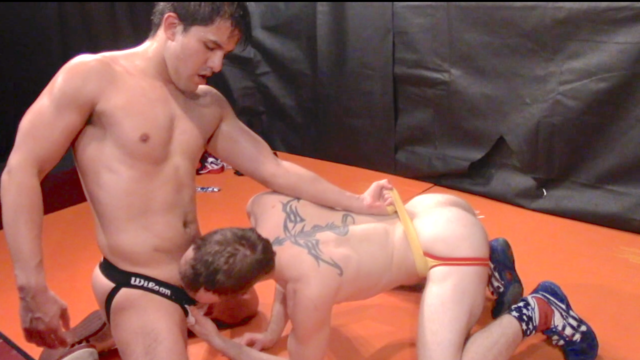 HD
28 min
Naked wrestling anyone? Both boys show up in singlets and at first this matchup looks like the collegiate wrestling match of your dreams. The action is fast and furious and then it turns super erotic! In the 2nd half of the match they go totally naked and both these well hung dudes decide to spew their spunk all over each other.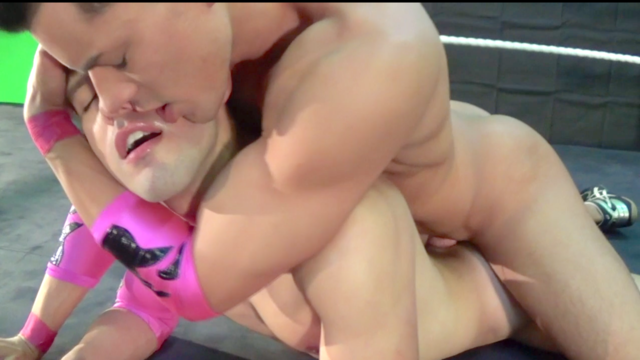 HD
40 min
This 40 minute bout in the ring is a re-match of our best selling mat room bout between our two most popular wrestlers Jesse and Ethan! These boys are REALLY pumped up to be going at it again and having an all out battle inside the ring makes it even HOTTER. In the end, Zane decides to blow his cum all over Ethan's ripped abs and Ethan humps Jesse's ass.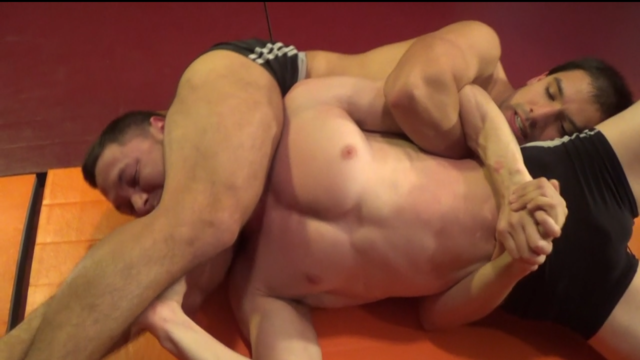 HD
24 min
Tight square trunks and Connor O'Reilly. Need we say more? This match is all about hot sub holds and TONS of headscissors. Both boys have SUPER hot legs and this long match is all about seeing which look best around the other dude's head! As usual Connor enjoys shoving his trunks in his opponent's face and loves to stroke himself and show his ass too!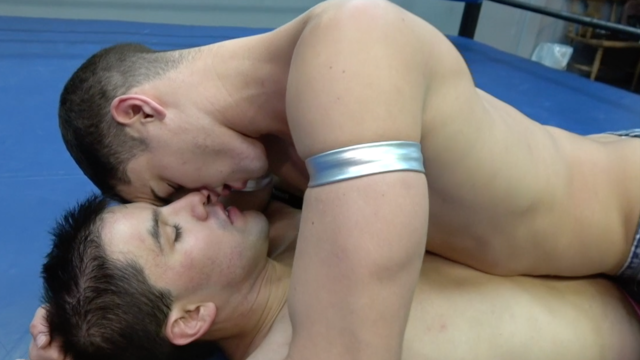 HD
31 min
Fans ate up the first match of these two gorgeous pretty boys so we figured why not put them in the ring again! As soon as this one starts Jesse takes control and starts hammering Taylor with punches, suplexes, slams, and forearm smashes that could be heard a mile away! But Taylor knows how fucking HOT he is and he uses his wrestling prowess & seduction techniques to get the upper hand - watching these boys make out and wrestle and stroke each other's bodies is a real treat once again!